Sales Have Ended
Ticket sales have ended
This event is either closed or sold out. If the event is sold out you can add yourself to the waiting list but please feel free to contact us on 01273 719097 or admin@businessinbrighton.org.uk
Sales Have Ended
Ticket sales have ended
This event is either closed or sold out. If the event is sold out you can add yourself to the waiting list but please feel free to contact us on 01273 719097 or admin@businessinbrighton.org.uk
Description

The future of the workplace
Did you know that Brighton businesses will have the chance to sample 5G ahead of anywhere else in the country before it launches in 2020? Have you thought about using tech to mesh your brand and company culture with your human resources to become a better employer? And would you talk to a chatbot on Facebook Messenger to ask for legal advice?
The speed and stability of 5G will be a game-changer for businesses that have planned for it. Data science technologies and artificial intelligence are making chatbots smarter and more accurate. Tech is helping companies attract and empower the millennial workforce.
These new technologies are already coming online and savvy businesses – large and small - are factoring their influence into decision-making and recruitment. Discover how they could influence the way you do business.
Hear from these expert speakers and discover how using the right tools can make our working lives more insightful and productive:
• Rebecca Agliolo, Marketing Director and Co-Founder of Elexirr, will give a live demonstration of Elexirr, a legal chatbot that uses cutting edge machine learning and AI to become smarter with each interaction.
• Prof. Winfried Hensinger, Professor of Quantum Technologies at the University of Sussex, will talk about the future Quantum computing and its effect on business.
• Phil Jones, Managing Director of Wired Sussex, will talk about the game-changing features of 5G and how your business can access the 5G testbed and demo lab being built at Fusebox in Brighton.
• Caroline Jory, Engagement Director at Qube Media, will explain how tech can help companies manage, empower and retain staff – especially millennials.
Chaired by Pete Jenkins, Entrepreneur in Residence at the University of Brighton and Founder of GAMIFICATION+.
Event sponsor: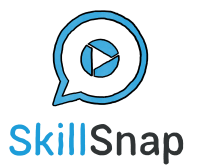 SkillSnap is an innovative recruitment platform that enables hiring managers and recruiters to quickly identify the most suitable candidates by taking into account both technical and soft skills. SkillSnap replaces CVs with holistic and interactive applicant profiles, thereby reducing the guesswork of identifying applicants who present a strong fit.
This event is part of the Brighton Digital Festival, a month-long exploration of digital culture.

Copy: Margaret Ousby
Design: Reborn
Cancellation policy: Places are limited and events usually oversubscribed. Please give 2 working days' notice via email or you must pay for your place in full.
If you have never been a member of the Brighton & Hove Chamber you are welcome to book and join us as a guest at two of our events. After this, you will need to join the Chamber to enjoy the benefits of membership.