Description
The Future of Transport in the North
Thursday 26 April 2018
10:00am - 4:30pm
ODI Leeds
Munro House
=Part of Leeds Digital Festival=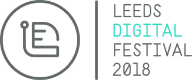 Sponsored by:

'How data & digital can help us improve the transport system'
Transport woes are never far from the headlines, especially in the North where commuters face a daily struggle on over-crowded and old trains or risk getting caught in epic traffic jams. But it doesn't have to be this way...
The world of transport is starting to embrace digital and data like never before, and the past 18 months has seen a huge increase (and successful turnout) for transport-related innovation work here at ODI Leeds - see TravelHack, TravelHack 2 and Databus for more details. There is an appetite for more digital innovation in transport. The Future of Transport will showcase the vast potential in the use of digital and data for revolutionising transport, from smart ticketing to dockless bikes to mobility-as-a-service and more.
Join us for a day of exploring examples of digital innovation currently taking place within transport, from dockless bikes to smart ticketing to mobility-as-a-service. There will be a morning of talks from operators, transport organisations, service providers, and more, followed by a more hand-on and engaged afternoon of networking and demonstrations.
If you are working in transport and data or are simply invested in a better future for transport, join us on Thursday 26 April.
= Special thanks to our headline sponsor - IBM. Their sponsorship is covering ODI Leeds in general for the 2 weeks of Leeds Digital Festival, helping us to provide great-tasting local food and making the space comfortable for all. =

Organiser of The Future of Transport in the North
Open Innovations (formerly ODILeeds, a Node of the Open Data Institute) was established in November 2013. It was created to explore and deliver the potential of open innovation with data at scale. We work to improve lives, help people, and create value.
Find out more at https://odileeds.org
Email us at hello@open-innovations.org