Description
Saint-Gobain Ecophon is pleased to present a lunchtime seminar sure to be thought provoking and inspiring.  Please join us at the beautiful Blythswood Square Hotel for a wonderful buffet, insightful talks and networking. 
At this invitation only event, Andy Lake, workplace author and government advisor, will speak on the future of work. What will it be like? What strange new technologies are likely to influence how we work? How will this impact the design and management of the workplace? Learn all this and more.  Paige Hodsman, will report on her recent work on psychoacoustics.  Learn about this fascinating subject and how people's responses to sound in the office varies according to their personalities and sensory perceptions.  Learn how acoustic conditions affect us all and what practical applications we can apply to improve our offices.  
11.45   Welcome
12:00   Blythwood Buffet Lunch 
12:45   Andy Lake presents on the Future of Work
13:15   Paige Hodsman presents on Psychoacoustics
13:45 - 14:00 Questions and discussion 
ANDY LAKE is a specialist in smart and flexible working.  He has worked in the field since 1994 and is editor of Flexibility.co.uk.  Andy is the author of the Gower published Smart Flexibility: Moving Smart and Flexible Working from Theory to Practice, an engaging and practical management book to help organisations implement Smart Working and which takes a business-focused approach to 'Flexible Working'.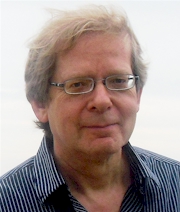 PAIGE HODSMAN is the Concept Developer for Offices in the UK and Ireland for Saint-Gobain Ecophon.  She co-authored Planning for Psychoacoustics: A Psychological Approach to Resolving Office Noise Distraction. Working in the field of office design since 1997, she has been interviewed on BBC radio, presents internationally and writes for magazine and book publications on the subject of office acoustics for human health, well-being and performance.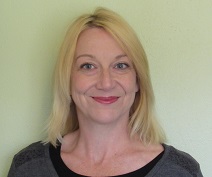 FAQs
Where can I contact the organiser with any questions?
Paige.Hodsman@ecophon.co.uk
Graeme.Birkett@ecophon.co.uk