Description
Download the full programme here.
Most of us sit too much in the office. We know that but we are creatures of habit and we also know that habits are hard to break. Research tells us we need to get up more but research is not enough to make people change. If it was, nobody would smoke.
Learn how BMA Ergonomics, the Dutch seating manufacturer, has introduced app-based technology to help change behaviours and hear the latest thinking about the sit-stand-move issue.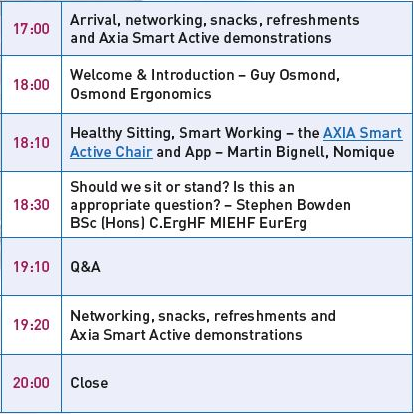 Download the full programme here.