Description
The PSA specialist group Environmental Politics together with Green House, a think tank leading in the development of green thinking in the UK, are hosting a workshop to bring together academics, policy-makers, political influencers, charities, and think-tanks for discussion and networking around how environmental issues are framed and policies decided.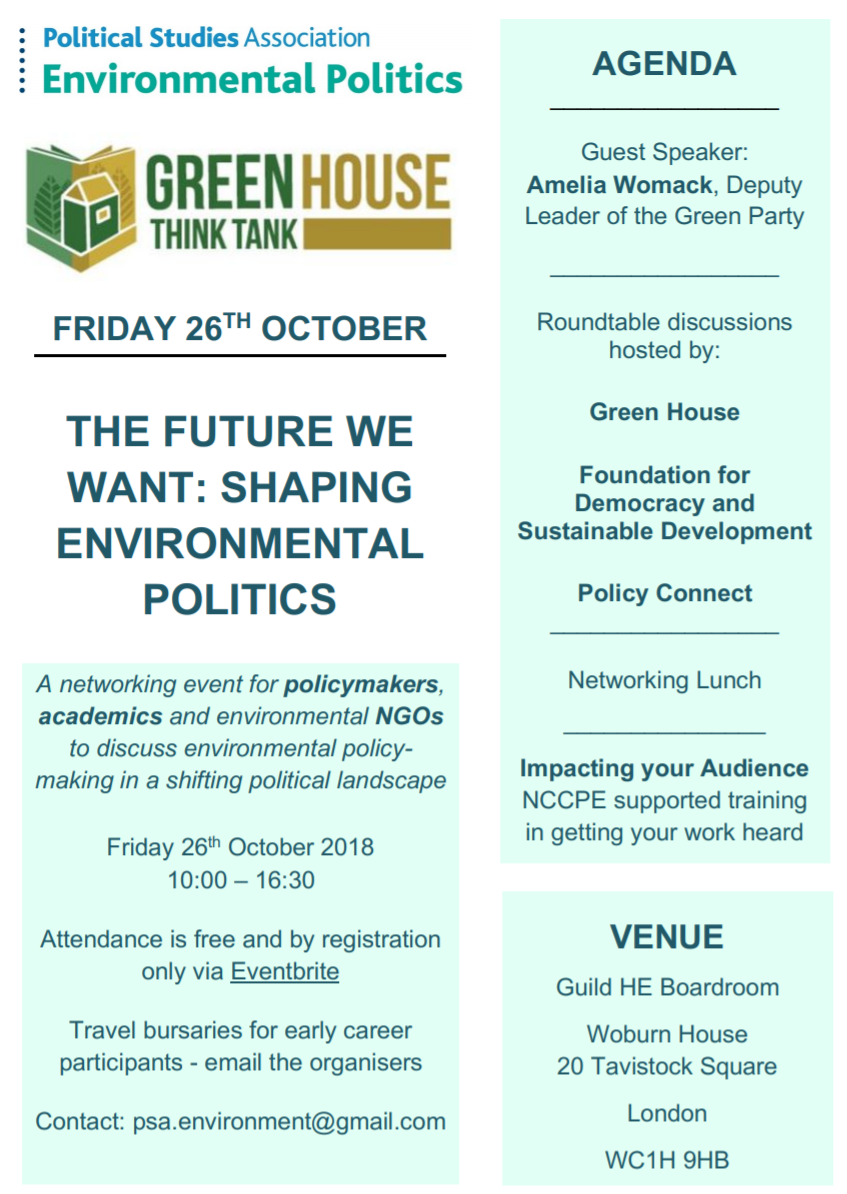 Roundtables will be hosted by Green House, the Foundation for Democracy & Sustainable Development (FDSD), and Policy Connect with an additional session with an associate of the National Co-ordinating Centre for Public Engagement (NCCPE) on how to engage your target audience with your work and research.
The workshop is free to attend. Please RSVP here to save your place. Lunch will be provided. If you should have any dietary restrictions or access requirements, please email psa.environment@gmail.com.
All questions regarding this event can also be emailed to psa.environment@gmail.com.