Why the decline of bees and insects matters?
About this event
We are in the midst of the 6th mass extinction event, with extinctions occurring faster than at any time in the last 65 million years. 'Bioabundance' is in rapid decline, with recent studies showing that insects in particular seem to be disappearing fast. For example, recent evidence from Germany found that the biomass of flying insects fell by 76 per cent in the last 26 years. If insect declines continue it will have profound consequences for mankind and for our planet, for insects make up the bulk of life on land, and perform numerous vital roles in ecosystems: they are food for many other organisms, control pests, pollinate, recycle nutrients, and much more.
Dave Goulson, author of best selling The Garden Jungle and A Buzz in the Meadow, is a natural storyteller and inspiring speaker. In this talk he will explain the main drivers of insect declines, which include habitat loss, intensification of farming practices, pesticides, the spread of disease and climate change. He will then suggest how we should tackle this crisis, first by turning our gardens and urban green spaces into oases for life, and second by fundamentally changing the way we grow food.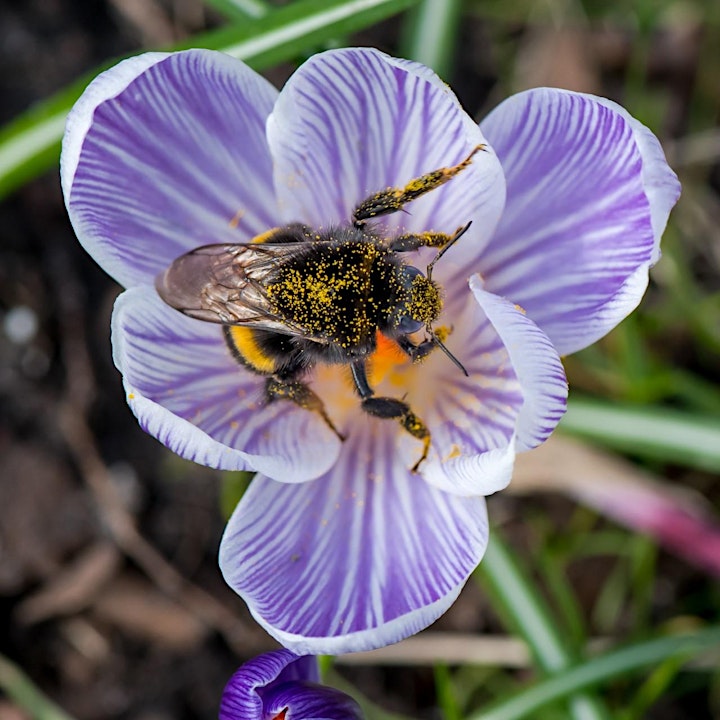 About the speaker
Dave Goulson is Professor of Biology at the University of Sussex specializing in the ecology and conservation of bees and other insects, but in particular bumble bees. After a childhood chasing butterflies and collecting birds' eggs, he studied Biology at Oxford University and then completed a PhD on butterfly ecology. In 2006 he became Professor of Biology at Stirling University and founded the Bumblebee Conservation Trust, a charity that aims to reverse the decline in the bumble bee population. He moved to Sussex in 2013 and has published over 300 scientific articles on the ecology of bees and other insects. He is the author of the Sunday Times bestseller, A Sting in the Tale, A Buzz in the Meadows, Bee Quest and The Garden Jungle, his latest book which has been met with critical acclaim by gardeners and others alike. He is a Fellow of the Royal Entomological Society. In 2010 he was Biotechnology and Biological Sciences Research Council's Social Innovator of the Year and in 2013 he was given the Zoological Society of London's Marsh Award for Conservation Biology.
NOTES:
Under 18s - CBKA is for everyone, but anyone under the age of 18 should be accompanied on camera by an adult.
Dave's new book Gardening for Bumblebees was published on April 1st . You can order from all good bookshops.