Description

Oxford Technology & Media Presents
---
Winter Networking Event 2017
"

The Gathering Storm

-

Artificial Intelligence, Innovation &

The Future of Work

"
---
Date: Monday 13th November 2017, 6.00pm to 9.00pm
Venue: The Story Museum, 42 Pembroke Street, Oxford, OX1 1BP
Our 6th event of 2017 is now open for booking. It's open to all business owners and leaders in media and technology who have a home, business or base in Oxfordshire and want to stay near home for world-class events for a change.
While Digital Transformation is the catchphrase of many boardrooms, the drag of legacy technology and entrenched providers means that many workplaces and large organisations operate in the much the same way they did ten or even twenty years ago. Today, workplace automation needs people to deliver it and is still a complex requirement.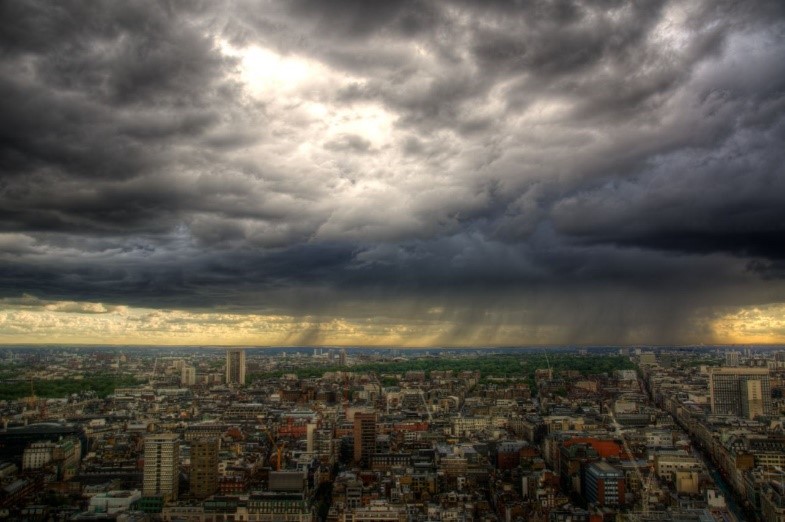 The evolution of low cost artificial intelligence (AI) technology and cloud platforms now means that organisations have the capability to 'automate the automation' and replace large swathes of traditional human tasks with automated processes that evolve under their own guidance. This has the staggering potential to rewrite the business but most importantly social landscape.
As with all generational changes this is a double-edged sword and the upside is that AI technology will also free up and empower people to drive innovation projects free from bureaucracy. But will this be enough?
Oxford Technology and Media is delighted to welcome Angelique Mohring, CEO of Gain X, noted anthropologist, archaeologist and technology executive. Angelique is thoughtfully leading the gathering storm that AI brings and will answer questions such as: Have we thought about what it means? What happens to the workforce that is no longer needed? What roles are impacted? What can the government do? Most importantly, will the new jobs created through innovation replace the roles lost to AI?
We look forward to seeing you there!
---
This event is free of charge for OTM members - contact us for more details. Non-members can attend for £30. (Amounts are subject to Eventbrite fees). The event will be held in the centre of Oxford at The Story Museum, 42 Pembroke St, OX1 1BP. Click here for directions.
6.00pm – Event Opens, Networking, Coffee & Refreshments
Buffet food and drinks will be available after the event
9pm - Close
---
Speaker Biographies
---


Angelique Mohring, CEO, Gain X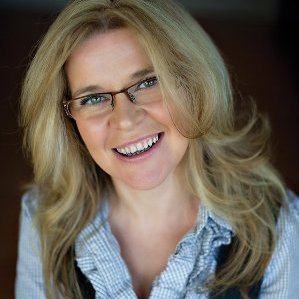 Angelique Mohring believes the world has entered a state of digital and economic transformation the like of which we've never experienced before and in which we are gravely unprepared.
Angelique's combined 25 years of experience as an anthropologist and bio-archaeologist, a Fortune500 consultant, and a technology executive has given her a deep understanding on how organizations must drive sustainable growth through innovative and transformation.
In 2012, Angelique founded GainX. GainX patented software solutions leverage AI technology and advanced network design theory to provide intuitive tools and dashboards designed to manage multi-million strategic portfolios
In addition to spearheading GainX's growth, Angelique is active politically to help the Individual understand why they matter in today's future, why and how Corporations must navigate the tsunami of change in the next decade, and the roles Governments must play in economic stability.
Angelique is a sought-after speaker in the US, Canada, the UK, and Europe, on topics that include AI and machine learning, the future of the Enterprise, collaborative innovation, global cultural and digital transformation, the Future of Work, and uncovering the unspoken dependencies across economic ecosystems.
With over 200 speaking engagements under her belt, Angelique inspires minds around the world. Engagements include The Financial Times, IBM, Goldman Sachs, Google, The Telegraph, Silicon Valley, Microsoft, RBS, Money 2020, Pandemonio, MaRS Verge, Finovate Europe, Dublin's UpRise, Finovate NYC, Banking Disrupted, The Future of Work, as well as several academic institutions in Canada, the US and the UK, and many more.
---
Oxford Technology & Media exists to
Stimulate a debate and business thinking on key topics and markets. Read some of the latest articles on our website.

Help network members build a local network for support, personal development and mentoring on an individual basis.
Help local startups and businesses find the people, connections and resources they need to flourish.
Provide a catalyst for Oxfordshire expertise to challenge Cambridge's status as the UK's leading high technology cluster.
Membership is by invitation or application but if you're connected to Oxford and in a leadership position in one of our key business areas, you're welcome to attend the speaker events to get a taste.
We're gradually introducing the new name for The Oxford Technology Media & Finance Network - simply Oxford Technology & Media.
---
Acknowledgement: Oxford Technology & Media Network would like to thank Grant Thornton LLP for their kind support of both this event and Oxford Technology & Media Network programme.
Photograph courtesy of Gavin McLauchlan.
---

---