The Geography Teacher Toolkit - Gulf Conference 2020
Description
The Geography Teacher Toolkit Conference
Outdoor Learning & Development of Geographical Skills

Developing Planning / Evaluation/ Questioning Skills in your Geography Curriculum

Geographic Possibilities and affirmative action in the classroom and beyond.


Hosts
GEMS Wellington Academy - Silicon Oasis
GEMS Wellington Academy - Silicon Oasis is a distinctive and special place where children feel valued and imagination is very much alive. Offering world-class facilities, GEMS Wellington Academy - Silicon Oasis places special emphasis on blended learning and the integration of technology into the curriculum, in keeping with the educational rationale of the Academy and the vision of the Dubai Silicon Oasis Authority. More about GEMS Wellington Academy >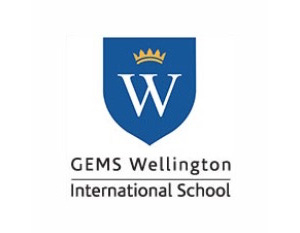 Order of the day
8.30 am - Registration
9.10 am - Introductions
9.30 am - Fieldwork and Geographic Skills - Richard Waller
This session will explore the creative ways in which fieldwork can be used to enhance the development of a range of important geographical skills. This would include field observation and interpretation, the combined use of specialist field techniques and research design.
11.00 am - Coffee break
11.30 am - Planning / Evaluation / Questioning Skills - John Sayers
This session will explore how TOK is used in geography along with examples of it in this subject. John will also be sharing his question grid developed to include photos, maps, videos and other resources to develop Socratic questioning. Find out how these resources can assist you with planning, coaching and self-evaluation.
1 pm - Lunch (provided)
1.45 pm - Geographic Possibilities and Affirmative Action - Matt Podbury
Matt will give some practical ways that he promotes Geographic possibilities into his teaching, across the secondary age range with some free take away resources for you to adapt and try out in your own school. These will deal with climate change and disparities with school-based projects, new case studies at IGCSE & IB/A-Level and getting 'positive Africa' into your curriculum.
3.15 pm - Coffee break
3.30-4.30 pm - Teachmeet
Learn something new, be amazed, amused and enthused. This is an informal gathering of those curious about teaching and learning. Come along to share great ideas trialled in your classroom, ask important questions or simply sign up to take part in learning conversations. Professionals from all educational sectors are welcome.

TeachMeet is not about presenting a new product or theory, rather it is a chance for teachers from all types of establishments to hear ideas from each other - real narratives of practice that make a difference. It is about being engaged and inspired by our immediate colleagues with a bucket-load of networking to boot!


Speakers
Matt Podbury, geographypods.com
Matt has been the Head of Geography at the International School of Toulouse for the last ten years. He arrived in France via Sheffield but hails originally from Conwy, North Wales. He teaches 11-18 secondary geography and follows both the CIE IGCSE and International Baccalaureate programs of study. Matt leads workshops and online CPD in the teaching of geography to a wide range of colleagues and students around the world. His department was the proud recipient of the Geographical Association 'Centre of Excellence' award and 'Secondary Geography Quality Mark' for the second time in 2018. More about Matt >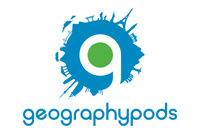 Richard Waller, Senior Lecturer in Physical Geography, Keele University
My interest in Physical Geography was originally stimulated by childhood hill walks in the mountainous areas of the U.K. and an associated curiosity as to how these spectacular landscapes had been created. Whilst studying Geography at Oxford, I had the opportunity to spend two months in Alaska, which graphically illustrated the power of ice and established an interest in cold environments that I have retained ever since. This led initially to a Ph.D. at Southampton on debris-rich basal ice and then a Postdoctoral Research Fellowship in Glaciology at Greenwich, before taking up a lecturing post at Keele in 2001. My interest in the great outdoors extends beyond my academic interests and in my free time I enjoy walking, running, mountain biking and landscape photography.
John Sayers, Head of Humanities at Nord Anglia International School, Dubai
In my subject I hold a BSc in Geology and Physical Geography from the University of Liverpool and studied an MSc in Catchment Dynamics & Management at Leeds University. After this I acquired a PGCE in Secondary Geography from Durham University. My teaching career spans 13 years during which, I have gained experience as the Lead Teacher of Geography as well as becoming a Learning Coach. In addition to this, I have shared a number of learning strategies at conferences, where some have gained recognition to be included in books such as '100 Ideas for Secondary Teachers: Outstanding Lessons'. More about John >



Arrange a meeting...
Helen Marks, Area Manager for DTWE will be helping to facilitate the event on the 10th March – if you would like Helen to arrange a meeting to discuss geography study trips with you whilst she is visiting the region, then please contact her directly helen@discover-education.co.uk