Sales Have Ended
Ticket sales have ended
Thank you for your interest in the event, ticket sales have now closed but please email mediathreecountiesrc@gmail.com to enquire about whether places for the race are still available.
Sales Have Ended
Ticket sales have ended
Thank you for your interest in the event, ticket sales have now closed but please email mediathreecountiesrc@gmail.com to enquire about whether places for the race are still available.
Description
Three Counties Running Club are proud to open the second UKA licensed 10km event! As a young club, full of friendly, enthusiastic and like-minded people, we're excited to be hosting a 10km race that we've worked hard towards since club inception.
With every ticket you get the following included:
Chip timing

Goody bag

Medal

Finish Photo

Baggage drop
The George Munday 10K will set off about 500m from our headquarters at Leverington Sports and Social Club, located inside the beautiful and sleepy village of Leverington. The fast, flat and sheltered course will take you through quiet back roads and northwards into Newton, before you make your way down towards the finish.
The event is matched to runners of all abilities; ideal for those looking to smash their 10km records or for someone tackling their very first 10km race.
This race is licensed by UK Athletics under 2018-35458.
We look forward to seeing you there!
TCRC Committee!
Don't forget to share our event on social media #TCRC10K #GM10K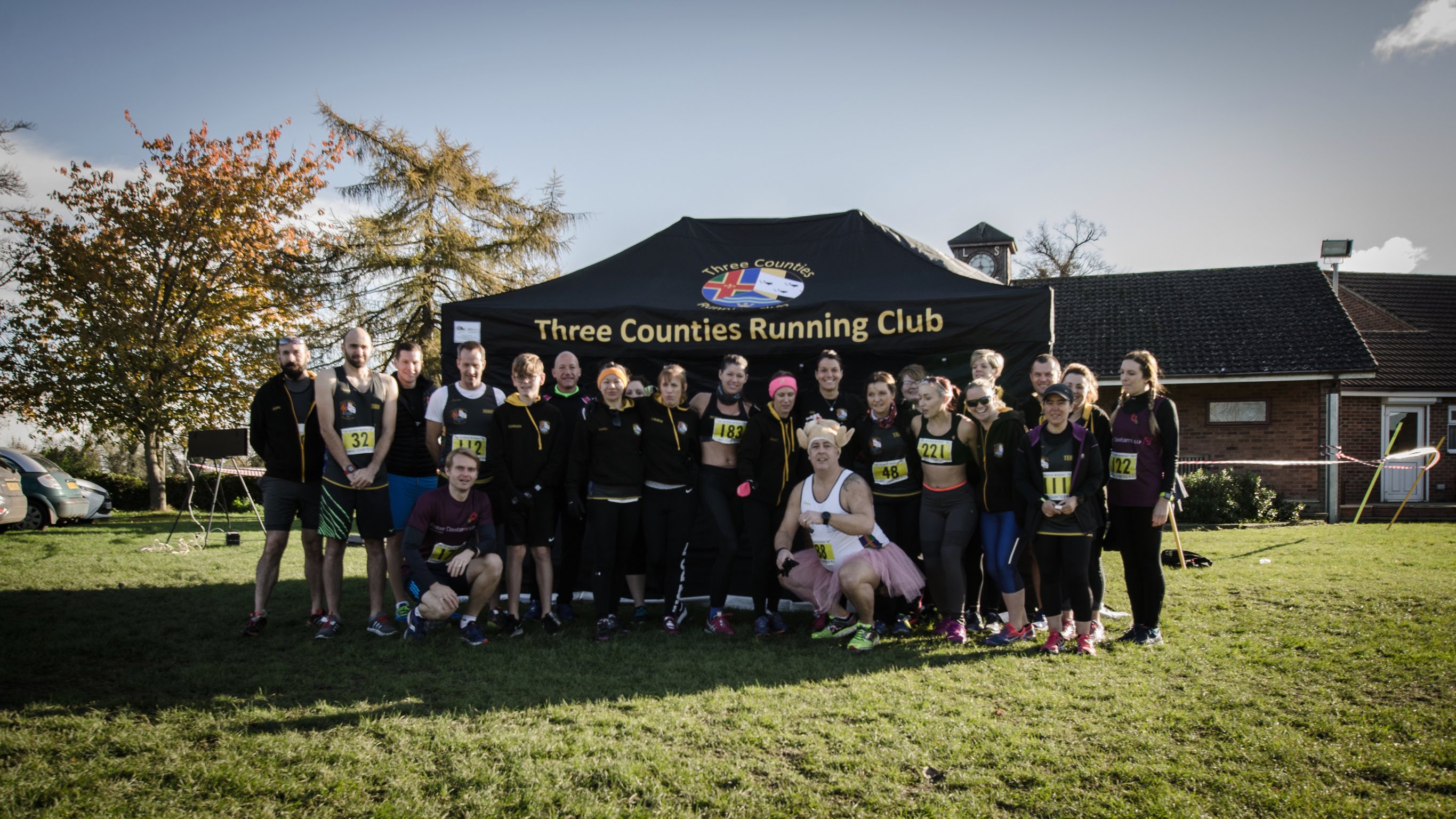 ---
FAQs
What's the event schedule?
Registration opens 0930

Briefing 1030

2 Minute Silence - 11:00
Race start - 11:03
Presentation/Prize giving 1215 (approx)
Where is the start point from LSSC?
The start point is 500m from the club. As this is Remembrance Sunday participants will be invited to join a two minute silence to remember those fallen in the conflicts around the world, so we may enjoy our freedoms such as this race. You will be directed by a marshall. Those not participating in the silence will have an opportunity to wait at the start during the 2 minutes.
What's on offer at LSSC?
LSSC has a fully stocked bar and can serve light snacks. This will be available throughout the event.
Can I buy my tickets on the day?
Yes, however, we expect to completely sell out and so to avoid disappointment we'd recommend getting your tickets early.
Is water offered on the course?
Water is offered on the course at a water station half way around the course. We do however recommend you bring your own water to ensure you stay hydrated throughout the race.
Where should I park?
LSSC have a car park that you are welcome to use. The parking will be signposted and a marshall will be more then happy to direct you. We do ask that you do not park on the road approaching LSSC as this will impact the course and local traffic.
What is the minimum age for entry?
The minimum age for entry is 15. This means you'll need to be at least 15 on race day. We're sorry if you are under this age but there are lots of other events we hold that you're welcome to participate in.
What should I do on the day?
On the day, you'll turn up and be greeted by one of our club members. Registration will be sign posted and you'll be registered with your number swiftly. Once ready you'll be given clear instructions from our race team on how to proceed. Warm clothing left at the start will be brought back to the finish for collection. The organisers will accept no responsibility for lost clothing.
Is the race timed?
The race is chip timed using shoe tags. Instructions on the day will be given on how to use them alongside posts from the TCRC Facebook page. There is also a 90 minute time limit on the race. A sweep vehicle will invite those outside of this time to jump in for a lift back to the finish.
How will I recieve my race day results?
The race day results will be posted on the TCRC website - stay tuned following the race. Social media posts on Facebook will let you know when they are ready to view.
Do I need to bring my ticket to the event?
Please bring an electronic copy of your ticket as this will aid in registration check in. A printed copy is also accepted.
Will there be a bag drop area?
Yes, race numbers have a small tear off section (bag tag) that links you to the item it's attached too. We ask that only 1 small backpack or coat is left at LSSC with your bag tag attached. We will also have a large bag (like a rubble sack you get from Travis Perkins) at the start line. This is to be used for a last minute clothing drop. It'll be taken back to the Finish for item claiming - any left overs will be taken to a Charity shop or placed in the bin. You will need your race number to claim your item at LSSC back. TCRC takes no responsibility for items left.

Are there any prizes?
Yes, there will be prizes. Medals will be given to all runners. Prizes will be announced in due course.
Can I transfer my ticket?
Yes, the name and detail transfer window closes on 31/10/18. After which point, the name and details cannot be changed.
If I transfer after 31/10/18, how does it work?
You cannot transfer your ticket after this date.
What about the race number?
The race number medical section should be filled in with the runner's information, regardless of who purchased the ticket?
What about my costs?
You are responsible for recovering your costs with the person you're transferring the ticket too. TCRC take no responsibility for this transaction.
What's this about a race number, where's mine?
You'll get a race number on the day, you will not get it prior to the race day.

How can I contact the event organiser?
Please contact mediathreecountiesrc@gmail.com for further details and for any questions.
---
Organiser of The George Munday 10K
We are a new, friendly running club that meets the needs of the Three Counties around Wisbech, Downham Market and Long Sutton areas.

Our focus is to make running fun, friendly and sociable, so you will often find us relaxing after a run in the Sports Club bar.

Our main aim is to be an inclusive running club to make every single person feel equal regardless of speed or ability.

We strive to help you reach your goals whether it be running your first 5k or running a marathon.

All sessions are led and planned by a qualified running coach or run leader.

Our promises to you are:
▪ Our coach/coaches have great motivational skills and will always listen
▪ We will invest time and effort to help you achieve your goals
▪ We will listen to your comments and as a club will always try and improve
▪ You will never run alone at club, we operate a run back system, your enjoyment and safety is paramount