Location
Simpson's Tavern
Ball Court
#38 1/2 Cornhill
London
EC3V 9DR
United Kingdom
Description
A Unique Experience!
The Georgian Dining Academy
Yule-tide Masque Supper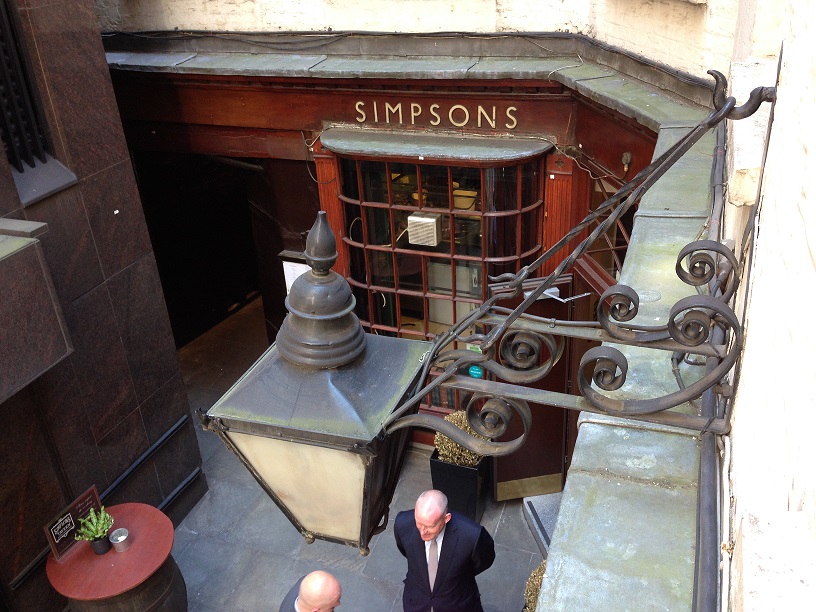 Miss Kitty Pridden and Miss B are once again pleased to invite you to join them for a special evening of Georgian conviviality, hospitality and frivolity! The dark panelled booths of Simpson's Tavern in Cornhill, City of London offer a warm welcome. We commence at 7pm for 7.30pm.
A candlelit evening of delicious food, sparkling wit, beguiling performances in an atmosphere full of the bonhomie of a 1757 establishment especially opened for the evening. Please wear a mask to add to the glamour and mystery of the evening.
You will come away having partaken of a hearty repast, served with punch, wine and port plus introductions to some of the intriguing characters and stories of Georgian London.
A Three Course Supper with drinks, and performance throughout included in the price! A bargain, 'theatre' and dining combined!
Dressing up as a Georgian is most definitely encouraged but not obligatory. Mask essential for this event.
Discounted rates available for groups of 6 or more - please enquire.
Early Bird bookings close on 17th November 2016.
The menu which offers three choices for starter and main courses, a dessert or a savoury will be sent to you for pre order two weeks prior to the event.
Vegetarian option available.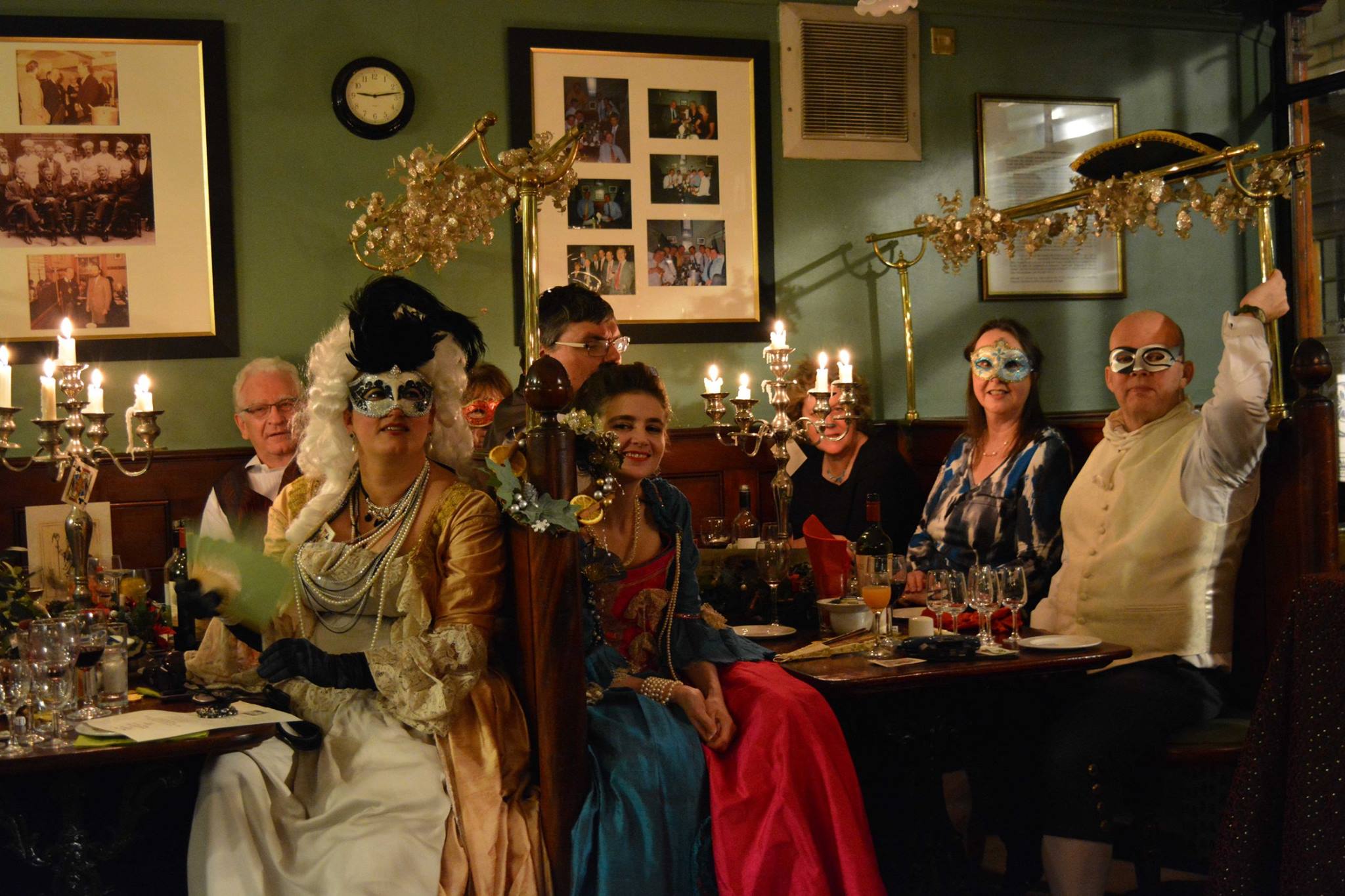 Christmas 2015 - by Niki Gorick