Description
The Ghastling invites you to celebrate the launch of their 10th issue!
This will be a night of readings and storytelling in the infamous 300 year old underground vault where, allegedly, Dylan Thomas's ghost is said to wander...
There will also be tarot readings for a lucky few and a Museum of Curiosities for you to peruse.
For the Museum of Curiosities we invite you to bring that strange little object you've hidden away in a box with you for display in the Museum for the evening. There will be a prize for the best one!
The lineup is as follows:
Lucie Mcknight Hardy grew up in West Wales, and is a Welsh speaker. Her work has featured or is forthcoming in various places online and in print, including The Lonely Crowd, The Shadow Booth and Best British Short Stories 2019. Her debut novel, Water Shall Refuse Them, was shortlisted for the Mslexia Novel Competition and longlisted for the Caledonia Novel Award in 2018. It was published by Dead Ink Books, July 2019.
Dan Coxon is a Shirley Jackson Award and British Fantasy Award nominated editor and writer based in London, UK. His writing has appeared in Black Static, Unsung Stories, Unthology, Shallow Creek, Hell's Empire and the British Fantasy Award nominated anthology Humanagerie, among many other publications (including The Guardian). His 2018 anthology This Dreaming Isle was shortlisted for the Shirley Jackson and British Fantasy Awards, He was also shortlisted for the Bath Short Story Award 2019.
Catrin Kean is a Welsh writer who won a Bafta Cymru award in 2016 for her short children's film 'Dad'. Her short stories have been published in Riptide Journal, Bridge House Anthology 2015 and 2017, and The Ghastling. She has been awarded a Literature Wales mentorship and a Literature Wales bursary, and in 2016 won a place on the Literature Wales/Hay Festival new writers' scheme 'Writers At Work.' She currently lives in Cardiff and is working on her first novel Salt, which received a Welsh Books Council author's award and is due to be published by Gomer in spring 2020.
Owen Staton is a Welsh storyteller, writer and performer. He is currently directing a ghost story play at Swansea Little Theatre: 'The Ghost Train' which runs through November.
Doors open at 7pm for an 8 o'clock start and the party will finish at midnight to avoid bumping into an Aswang on the way home.
There will also be a very exciting announcement and you will be the first to hear it...
There will be magazines and books for sale plus prizes and special offers. Plus a bar serving alcohol.
Theme for the night: Vintage Séance. (Interpret that as you will.)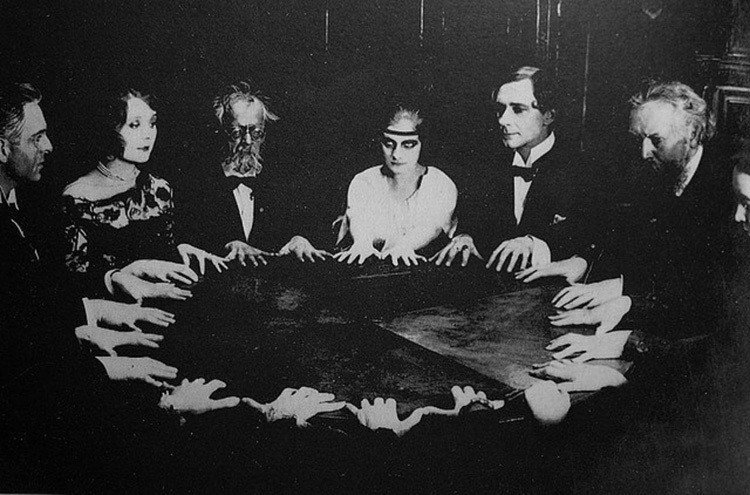 Wear what you feel best represents your Gothic soul...
Like the sound of this? Come and party with us! Raise a glass to this magnificent milestone!
IMPORTANT NOTICE: If you are a patron or have been published in The Ghastling you get in FREE. But please make sure you email the editor to RSVP so that you can be added to the guestlist. editor@theghastling.com
Please note: apologies, due to the nature of the building, there is no wheelchair access.
Ticket proceeds from the night go towards supporting the future of the magazine, the event and a reading fee for the authors taking part.
Organiser of The Ghastling Book 10 Launch Party