Event Information
Location
Northamptonshire County Cricket Club
The County Ground
Abington Ave
Northampton
NN1 4PR
United Kingdom
The UK's largest Gin & Rum Festival tour is coming to Northampton!
About this event
Join the party and discover a unique experience that celebrates the best Gin and Rum right now and promises the party of the year.
If you're thirsty for knowledge or just want to party the night away, the Gin and Rum Festival is for you! Discover new favourites with samples from our hand-picked guest distillers, treat yourself at our themed Gin and Rum bars, and let your hair down with your friends.
Included in your ticket price:
NEW to 2020 - Two FREE 50ml miniature spirit bottles to take home with you (worth £10)!**
A unique Gin and Rum Festival Copa glass (worth £5), a stainless-steel straw and a glass bag
A knowledgeable Gin and Rum guide to steer you through the festival
Unlimited complimentary premium tonics and mixers
Talks and masterclasses from local, national and international Gin and Rum makers
Distillers and producers showcasing their latest products with free samples
Music from our award-winning resident DJ and some of the UK's finest live entertainment
Whether you are a gin-genius or a new convert, our expert staff and complimentary masterclasses will help you discover new flavours to savour, while our resident DJ and amazing live entertainment keep the party going. Remember to bring your dancing shoes!
Paying for your drinks is quick and easy – just purchase tokens at our token station and swap them for drinks at one of our themed bars. Premium mixers and tonics are all included, and your Gin and Rum guide includes expertly crafted garnish suggestions so you can take the perfect serve home with you.
Perfect for hen parties, lad's night out or date night. Our friendly staff, tasty street food and buzzing party atmosphere will guarantee a night to remember!
Over 18s only, www.drinkaware.co.uk
**Two 50ml bottles will be the bestselling products from the previous festival, subject to availability. These will be available two hours before the session ends in exchange for your entry wristband - please note that due to licensing laws these cannot be consumed on the premises and you will not be allowed to re-enter once you have exchanged your wristband. Only available for full-price ticket holders and you must attend the event to receive these.
Unfortunately, we cannot offer refunds for this event.
For more information, email us at info@ginandrumfestival.com or check out our Frequently Asked Questions below.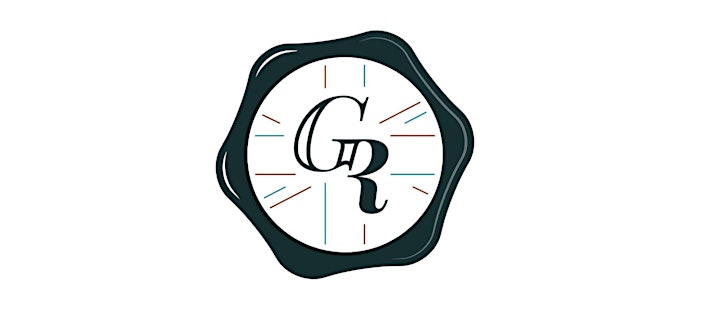 Frequently Asked Questions
What's included with my ticket price? Your ticket includes entry to the event, your own Copa Gin glass to take home, a satchel to carry it in, a reusable stainless-steel straw and an exclusive G&R guide on arrival. Your two free 50ml spirit bottles are available when you exit for you to take home and enjoy. Complimentary samples from our guest distillers and admission to all masterclasses are also free of charge!
Is this event for me? Our festival is suitable for all Gin and Rum lovers – whether you're thirsty for knowledge or just want to let your hair down, this is the event for you! If you want to discover new favourites and become a gin master, your complimentary G&R guide and themed bars showcase over 120 Gins and Rums from all over the country and you can become a gin master at one of our masterclasses. Alternatively, bring along your friends and celebrate Gin and Rum from the dance floor! Our festival celebrates the diverse world of Gin and Rum drinkers and we have something for everyone.
Are there any restrictions for the event? The festival is strictly over 18s only and you may be asked to show ID on the door if you are lucky enough to look under 25. Entry will be refused to anyone under the age of 18, even if they are in possession of a valid ticket.
What kind of drinks are available? You will be spoilt for choice with over 120 of the best Gins and Rums on the market, including the best of British, spirits from around the world and a huge range of flavoured products. Our hand-picked products offer customers the chance to discover the highest quality Gins and Rums, many of which are exclusive to our festival.
What if I don't like Gin or Rum? For those yet to be converted to Gin and Rum, we also serve vodka, prosecco and Peroni, and cocktails are available in selected cities.
How much does the festival cost and how do I buy drinks? 2020 tickets to the Gin and Rum festival cost £15 and our bars operate on a token system. Tokens are £6 each and are available to buy at the token station on arrival via cash or card. Each token can be exchanged for a 35ml measure of any Gin or Rum with complementary premium tonic/mixer and garnish at any of our bars. When you leave, any unused tokens can be used for cash value towards a bottle at our Festival Shop.
Will there be entertainment, seating and food? Our award-winning resident DJ and live entertainment keep the party going throughout the festival, and delicious street food is available for sale from our on-site venders. Please note that this is not a seated event, although some venues may have some or limited seating available.
Will there be a photographer? The Gin and Rum team will be taking photographs and video footage throughout the festival, and photos will be available on our Facebook page after the event. Feel free to tag yourselves and share these, and we would love for you to post your own photos on the event page!
Do I need to print my ticket off before I arrive? Your tickets will be emailed to you and you can either print this and bring it with you or display them through a smartphone or tablet, as we scan the GR code. To avoid any delays, please have your ticket ready to be scanned.
Does the ticket have to be used by the person named on it? No, as we understand that some people may purchase tickets as gifts.
If I go out, can I come back in? You are free to come in and out of the festival but only during your designated session time - please remember to keep your glass and wristband with you at all times. Please note - once you have exchanged your entry wristband for your miniature spirit bottles, you will not be allowed to re-enter.
What if I need a refund? Unfortunately, tickets for the festival are non-refundable.
How do I contact Gin and Rum Festival? If you have any other questions, feel free to email us at info@ginandrumfestival.com
Location
Northamptonshire County Cricket Club
The County Ground
Abington Ave
Northampton
NN1 4PR
United Kingdom