Description
The Gloucestershire Business Show and SGS would like to invite you to an early evening all about business in Gloucestershire and opening new doors to further business.
The evening will comprise a Q&A about GBS16, what's new for GBS16, speakers, information about the new Berkeley site and how Training & Development provision in the county is playing its part in GBS16. This will be a great opportunity to network; meet other businesses from the region and county and hear about how you can benefit your business.
The new GBS16 competition for small-medium sized businesses will also be launched and details of the GBS / Punchline Business Awards 2016 announced.
The Gloucestershire Business Show is working with local businesses to showcase them and give all businesses a chance to hear about what's new for 2016, have your say and ask questions. We are making our way around many parts of the county and we're thrilled to be in Stroud on18 November.
If you have already booked your place on one of our free road show events, please ignore this email and accept our apologies for the group send. If this date or location is not suitable, please check the other dates and venues - GBS16 November Road Show

If you're not familiar with the GBS; it is a large scale business to business event that takes place on 18 & 19 May 2016 at the Centaur, Cheltenham Racecourse. It is where all businesses, of all sizes, types and industry can come together to discuss issues that support, grow and challenge business in the county. The content is driven by the business community and involves many professionals and experts available to question, talk to and learn from. It's all about (business) people; discussion, innovation, growth, promotion and collaboration.
THE BERKELEY PROJECT

"SGS College in partnership with the University of Gloucestershire, SGS Berkeley Green UTC, GFirst and numerous employer partners have undertaken a project to transform the former nuclear laboratories at Berkeley to form the Gloucestershire Science and Technology Park.
To date the project to form the Gloucestershire and Technology Park has seen significant investment from both the public and private sector totalling in excess of £26.5 million (capital investment) over the next 4 years and has levied in as a result in excess of £4million of revenue annually. It is anticipated that daily, by 2018, at least 1000 individuals will be training, learning, researching and working on the site".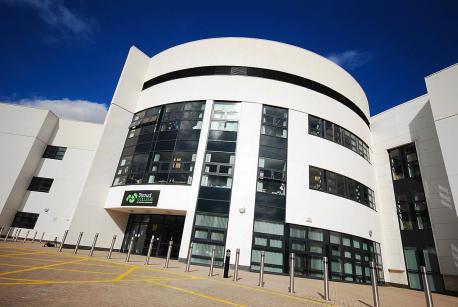 Join us on 18 November to hear more, or at one of our other events around the county. We look forward to seeing you and talking business!
For more information about the Gloucestershire Business Show, please email hello@business-shows.co.uk or visit our website: www.gloucestershire-business-show.co.uk