Description
A Day of Reflection for all those concerned about Social Justice issues.
An opportunity to get away from the everyday and re-connect our actions with our spiritual life.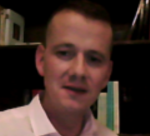 The day will be led by Fr.Dennis Cassidy, parish priest of St.Joseph's Keighley and Coordinator for the Spiritual Formation of Clergy in the Leeds Diocese.

As well as time for private prayer and reflection the day will include mass.
Everyone is asked to bring some food that can form part of a shared lunch.
Tea, Coffee and water will be available throughout the day.
The event is free to attend. However, we will be taking a collection to help defray the costs of organising this event - so please bring your money with you!