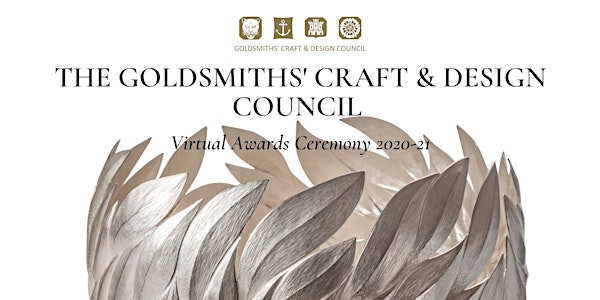 The Goldsmiths' Craft & Design Council Awards Ceremony 2021
The annual Goldsmiths' Craft & Design Council Awards ceremony held virtually at the beautiful and historic Goldsmiths' Hall, London.
About this event
The highly anticipated Craftsmanship & Design Awards ceremony will take place in its first-ever virtual iteration on Monday 17th May 2021, opening digital doors to all who wish to attend. This year's winners will be unveiled for the first time at the virtual ceremony which will be a live-streamed production airing on YouTube.
The annual Awards – organised by the Goldsmiths' Craft & Design Council for more than 100 years – are traditionally held at the illustrious Goldsmiths' Hall in London. As we seek to ensure our communities' wellbeing during Covid-19, they are being transformed into an exciting virtual event, celebrating design and craftsmanship across the jewellery, silversmithing and allied trades.
To maintain the ambiance, the event will be virtually held at Goldsmiths' Hall, hosted by Rachael Taylor, co-founder of The Jewellery Cut.
Doors will open at 17:45.
Register now.