Description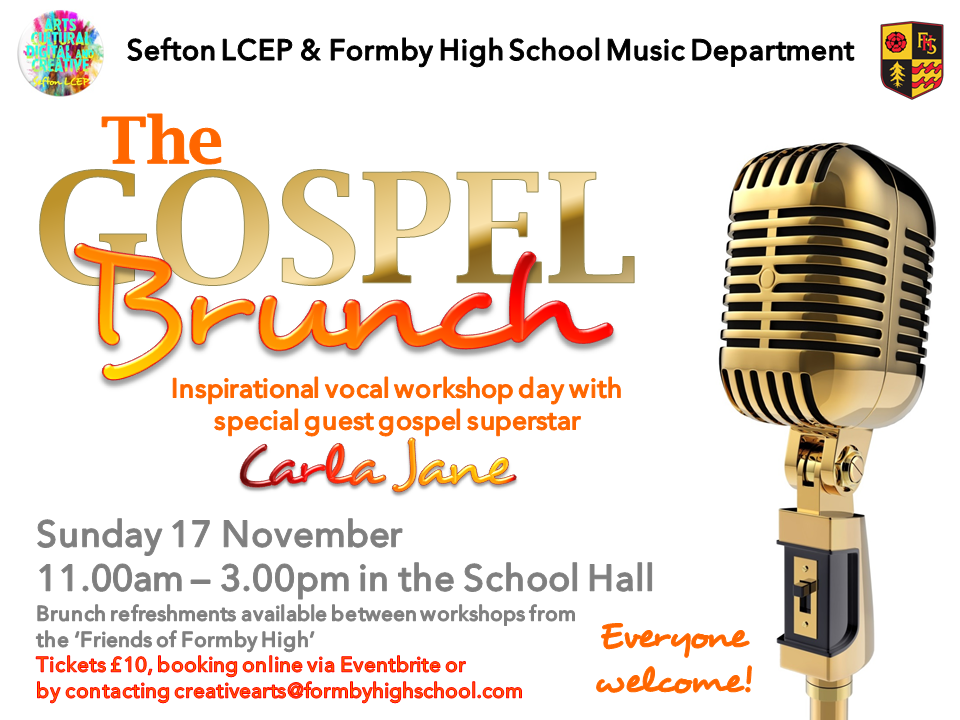 Join us for a truly inspirational day of vocal workshops for choir members, enthusiastic individuals, school kids and adults of all ages.
Carla Jane started her musical journey growing up in a Pentecostal church, where vibrant energetic singing was the norm. Singing in front of audiences from as young as five years of age developed a confidence and a unique style that has earned her a strong reputation.
Carla is an award winning vocalist and choir director, who facilitates workshops for gospel choirs and church vocal groups. This has given her the opportunity to travel to various countries across Europe. She has performed alongside some of the world's most inspirational singers including Mary Mary, Heather Small, Katherine Jenkins and Kirk Franklin.
With television, radio and recording credits Carla has developed her own unique style and 2012 she was honoured to be invited to perform in the first ever BBC Gospel Prom held at the world renowned Royal Albert Hall, in London. It was an historical event highlighting the journey of Gospel music whilst at the same time celebrating the thriving Gospel industry in the United Kingdom. In 2018 she was again honoured to sing at the first nationalWindrush celebration service in Westminster Abbey.