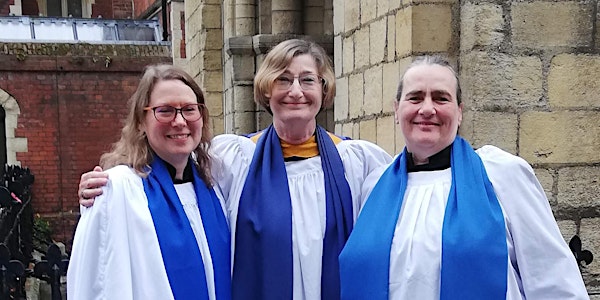 The Gospel for a changing world: St Edmundsbury and Ipswich Readers Retreat
Take time to take stock and to reset after a turbulent couple of years
About this event
This weekend is an opportunity for Readers to come together from across the diocese for rest and refreshment, under the expert guidance of Bishop Tim Stevens. With time for worship, time to be nourished, and time for quiet, all in the beautiful setting of Ditchingham on the Norfolk-Suffolk border, come along and allow yourself some time to take stock and to reset after what has been a turbulent couple of years.
Open to Readers from the Diocese of St Edmundsbury and Ipswich only. If you would like to use your CMD grant to pay for your ticket directly, please email Lesley Steed at lesley.steed@cofesuffolk.org to book your place and request a grant application form.
The retreat will begin with an evening meal together, and ends with lunch on Sunday.
For more information, please contact Ruth Dennigan at ruth.dennigan@cofesuffolk.org or phone 07468 474252.
Organiser of The Gospel for a changing world: St Edmundsbury and Ipswich Readers Retreat