The Gospel: Truths and Misconceptions
About this Event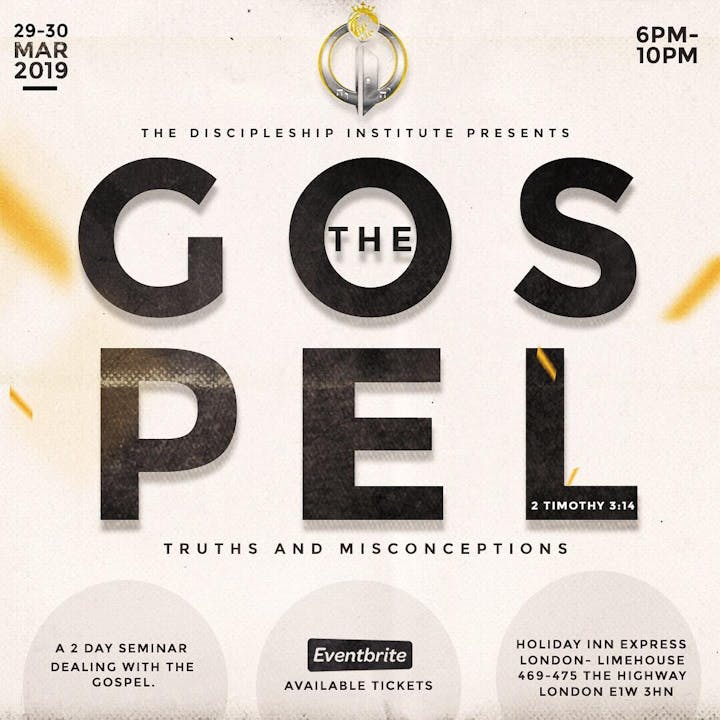 The Discipleship Institute of The Department of Didactic Ministry of Qadosh Kingdom Embassy London presents a 2 day seminar dealing with the Gospel and its misconceptions.
We will be touching on 6 key areas of the Gospel, which are:
The Old and New Covenant
Sin and the Flesh
The Righteous Judgement of God
The Death, Burial and Resurrection of Christ
The Blood of Christ
Faith vs Works
This seminar aims to equip the believer by teaching and expanding on foundational truths of the gospel, whilst exposing common misconceptions that are unscriptural and harmful to the believer.
Times:
Friday 29th March: 18:00 - 22:00
Saturday 30th March: 18:00 - 22:00
But you must continue in the things which you have learned and been assured of, knowing from whom you have learned them - II Timothy 3:14
We look forward to seeing you there!