Description

Take an immersive tasting tour around the world and experience a fusion of art, cultures and flavour, inspired by the ten vapour-infused botanicals of Bombay Sapphire. Here is a teaser of what you can expect.
Jump aboard the Laverstoke Express and be transported to the ten exotic origins of the botanicals in our gin.

DURING THE JOURNEY YOU WILL EXPERIENCE
A selection of unique Bombay Sapphire cocktails blended by
top class mixologists which will tantalise your taste buds.
—
A range of exquisite dishes created by a cutting edge team
of food futurologists that will caress your senses.
—
Intriguing stories and stunning performances that will trigger your imagination.

Your journey will be completed with Bombay Sapphire Ultimate Serve Gin and Tonics to savour at our Laverstoke Bar.
The Grand Journey will be waiting for you at the Transformerhuis in Amsterdam, from the 13th till the 18th December.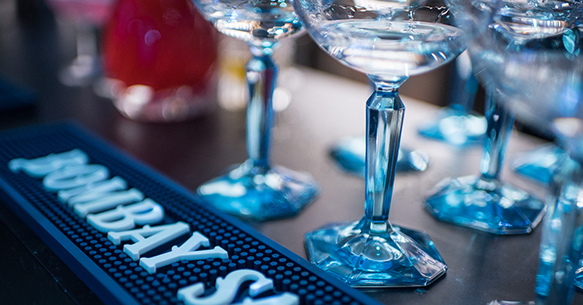 PLEASE SEE BELOW FOR AVAILABLE DEPARTURE TIMES:
Wednesday 14th December 2016
18:30 - 20:30
20:00 - 22:00
Thursday 15th December 2016
18:30 - 20:30
20:00 - 22:00
Friday 16th December 2016
18:30 - 20:30
20:00 - 22:00
Saturday 17th December 2016
15:00 - 17:00
18:30 - 20:30
20:00 - 22:00
Sunday 18th December 2016
15:00 - 17:00
18:30 - 20:30
20:00 - 22:00