Event Information
Location
Secret Location
Central
London
United Kingdom
Description

Secret Brunch invites you to The Grand London Hotel. Join us as we take you on a journey to the soft re-opening of this age old establishement.
After being left to decay for many years, The Grand's new owners are determined to return it back to it's former glory. They have brought in the services of the infamous Gustav Forty. A decorated but overwhelmingly hotheaded hotelier, charged with the unenviable task to turn the fortunes of this hotel around.

However, after months of disagreements with the hotel's most senior residents, the much anticipated soft re-opening guarantees to be anything but grand. No rooms seem to be available, the redecorations haven't even begun, the Grand's entertainment is non-existent and staff are yet to be hired! This guarantees to be a must-see encounter for all the wrong reasons.
​
Is everybody invited?
The Full Experience - Each ticket offers access to the full immersive experience from 2pm. It also includes bottomless COMPLIMENTARY cocktails until 3pm and a COMPLIMENTARY Brunch Banquet until 4pm. These tickets are reserved for Members only, who can also purchase up to 9 tickets for guests. To apply for membership visit the MEMBERSHIP page.

The Champagne Table - (OPEN TO ALL) Open to both Members & Non-members. Offers access to The Full Experience for up to 10 people, includes a VIP reserved seated area in the main ballroom, and 10 COMPLIMENTARY bottles of champagne (worth a staggering £1200 on the day)

The General Release - (OPEN TO ALL) These tickets will go on sale on 22nd of August. They are Open to all and permit entry at 4pm. No complimentary service will be included.

Where do you come in?
Well you decide!
You are either brave enough to attend the soft re-opening as a guest, or you may choose to lend a helping hand to Gustav and be considered for one of the following urgent vacancies:
- Maid
- Sous chef
- Bellboy
What is the dress-code?
If you are...
A Guest - Then Dress in your glitzy best
OR
Members with The Full Experience ticket may dress for one of the following available vacancies...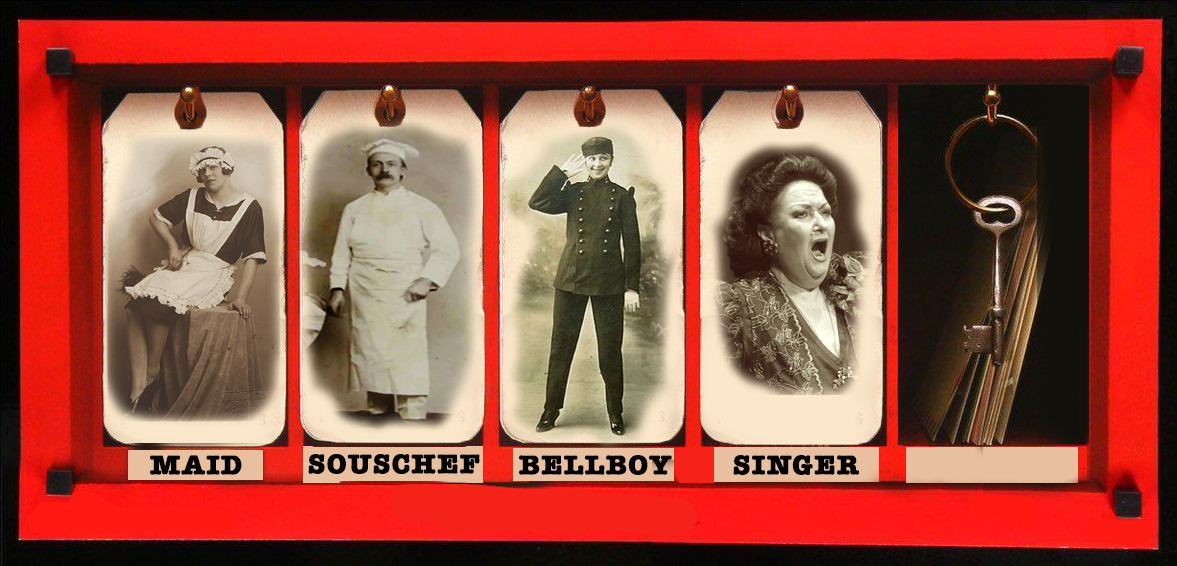 Where is The Grand located?
It is called The Grand London Hotel, because it is Grand and it's located right in the centre of London.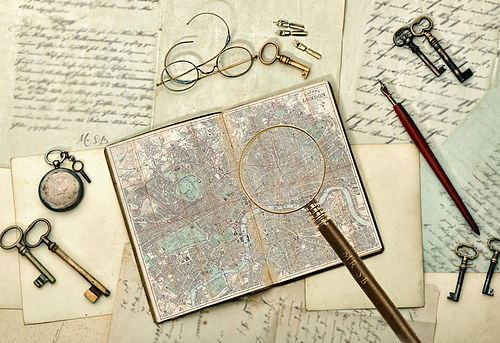 Will there be any tables?
If you are one of those fancy people who wants the best seat in the house, want to be seen by everybody, don't want to queue for your drinks and rather have your dedicated seated area in the Hotel's Grand Ballroom, then Gustav has you covered.
Gustav is pleased to bring you a very limited collection of Champagne Tables. Each accomodates
up to 10 guests and includes 2 crates (10 bottles) of COMPLIMENTARY chamapagne, valued at £1200 on the day!
What year was this?
It was the 1930 of course. And yes Budapest had a hotel called The Grand too.
But it was certainly not as grand as this grand.
Will you be served food?
Please read the text more carefully! The Chef Franco may have lost his beloved sous chef, but it's a soft re-opening and so Gustav has made it very clear that a banquet must be served.

Therefore the long answer to your short question is YES.
There will be a complimentary brunch banquet served until 4PM. It will include a grand Hog Roast, BBQ grilled chicken, Quiches, and other delicious bites that can be casually enjoyed at The Grand's tea room.
Anything else?
Yes. The Hotel Sommelier is trialing different cocktails.
Even his most rubbish creations taste better than the ones served at The Ritz.
And you lucky bugger will get to try them for free!
Well for the first hour of the event that is.
Secret Brunch
F A C E B O O K
I N S T A G R A M
H O M E

* Secret theme and itinerary will be emailed on the week of the event. The Secret Location will be revealed on the day of the event, to only the ticket holders, via email. All tickets are non-refundable & non-transferable. All TABLES must be of a mixed ratio. To attend you must either be an approved member, invited by a member, or by the organisers or those involved in the organisation of the event. Failure to adhere will result in refusal of entry at the door, and tickets wil not be refunded. We aim to process and notify all successful applicant as soon as possible. Memberships are currently valid for a duration of 12 months. All member and those in attendance must adhere to the HOUSE RULES as well as the theme/ dress-code. Secret Brunch refuses to work with any promoters or promotional companies, as it aims to keep each event private, and its crowd 'natural'. If the information provided when applying for membership or when purchasing a ticket is deemed inaccurate or misleading, then Secret Brunch reserves the right to refuse entry, cancel a purchase, or if applicable retract a membership. The House expects all guests to drink responsibly and reserves the right to refuse service at it's sole discretion.
Date and time
Location
Secret Location
Central
London
United Kingdom
Refund policy