Description


Why join Hearing Dogs at this Great British Dog Walk?
This will be a fab walk for dog lovers of all ages!
Lots of fun activities for both adults and children
Stalls with lots of great gifts, homemade crafts and refreshments
By coming along, you'll be helping us to raise vital funds and awareness so we can train more life-changing hearing dogs.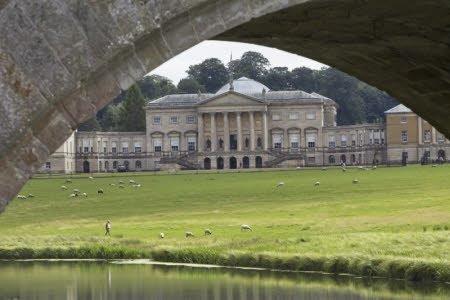 Important details
When: Saturday 20 May 2017 at 10.15am
Where: Kedleston Hall, Kedleston Road Derby DE22 5JH
Registration: 10.15am, long walk departs at 11am and short walk at 11.15am
Cost: Adults: £10, Children (under 16): Free
Distance: There is a 3km and 8km route- neither route is fully accesible, however, the National Trust now have an all-terrain wheelchair that can be booked which would be suitable for the 3km walk.
Terrain: There are some steeper sections to the walk and open fields. Both routes can get very muddy so suitable footware should be worn. Livestock will be on the route so dogs need to be kept on a lead.
Parking: Additional parking is available if main car park is full, car park attendants will direct to parking spaces.
More: The National Trust are putting on a barbeque for participants on the day which will be near to the registration tents - so don't rush off at the end! There will also a Hearing Dogs demonstrations taking place,amongst other activities.