The Great British Workforce Revolution 2014

Wednesday, 4 June 2014 from 09:00 to 17:00 (BST)
Event Details
Come and Join us at The Great British Workforce Revolution
This full day conference will cover all you need to know as an Independent Director, from where to find work and how to market yourself in this new social media world to adapting your skills to suit new roles/trustee positions and becoming an 'Investor Director'.
With over one hundred Interim managers, Directors, NEDs & value-added business angels in attendance alongside other key influencers in the senior executive market - it will be THE event to attend this year if you are looking for new senior roles, or looking to enhance your current independent position, or just interested in the changing dynamic of the Independent Executive recruitment landscape!
Uncover: The secrets of doing business with the Self Drive workers who own and run the UK growth business economy
Meet: Serial entrepreneurs, portfolio directors, NEDs and value added business angels looking for the next challenge 
 Get the inside edge: On what clients really want from your business and the issues that matter to them
Network: With 200 HNWIs and senior executives with a wealth of knowledge and experience who make the buying decisions in your target client companies
Learn: About the wider industry and how to adapt your services to those with a portfolio lifestyle
Earn: 5 CPD points
Russam GMS are holding some exclusive "Intelligence Sharing" sessions from 5:45pm to 6:15pm. Here, in separate interactive sessions, each led by a different Russam GMS Principal and each limited to 20 Independents, you can discuss anything and everything – all about making a living as an Interim or Independent – negatives and positives – and all, no doubt, of value in sharing with all in the Group. When booking, make sure you let us know whose group you'd like to be in - Charles Russam, Jason Atkinson, Ian Joseph, Peter Dunkerley – or nominate someone else if you wish!
COMPANY PROFILES
1. We are an Enterprise and Personal Development Programme. It is designed to inspire entrepreneurial spirit through the celebration of creativity and innovation. The programme uniquely engages disconnected and marginalized teenagers, empowers learners with confidence and self-belief, and enables participants with the skills necessary to create their own opportunities. The University of Glasgow has formally accredited the programme, and funding has been secured to digitise the resource, offering the opportunity to deliver the service globally. We are now looking for someone who has the expertise and network to design and implement the global strategy to meet the ambitions of this innovative organisation. The ideal person will have experience in international trade and developing b2b relationships and partnerships. They will have evidence of success in Europe, South America and North America, or other markets. This person will have been instrumental in developing a multinational organisation. We are happy to tailor a remuneration package for the ideal candidate.
2. Bunch of failed engineers looking for a brilliant marketing guru to make us look even more average at marketing than we already are!! We are a small but beautifully formed company providing global, multi-lingual, online psychometric testing services to consultants and coaches within the Learning & Development market. This year we are bringing three brand new products to market … or at least that's the idea. Just need someone to show us how to do it. We need someone who really gets web and social marketing and how to balance it effectively within the complete marketing mix. It would be wonderful if you were also a chartered psychologist, database analyst, ex-marine and quantum physicist. We are incredibly relaxed about hours you work or where you work. Just make us look stupid!!!
3. The current number #1 Art information website in the UK is seeking a well-rounded, well-connected CEO who knows the web inside out and is an entrepreneurial and ambitious individual, with a track record for developing, launching and managing a successful online publication or e-commerce website, ideally with an interest in art. They will be a visionary leader with an international outlook and the ability to develop the company into the leading global art media website and online commercial gallery. They will have experience of managing a business, with a track record of negotiating and developing commercially successful partnerships with trade partners. As an experienced senior professional, he/she will be comfortable managing a fast growing team who may be geographically disparate and of differing nationalities and cultures. We're looking for someone passionate who welcomes the opportunity to innovate and create a unique business, but who is also capable of disciplined day-to-day management of the company to hit its milestones.  
4. We are a team-based social recruitment and collaboration platform for freelancers, project leaders and employers in the fast-evolving world of work. Our mission is to become a leading online talent acquisition and management platform - and the leading platform worldwide for sourcing or joining dynamic, flexible project teams, no matter how "commercial" or "social" those projects are. We're a prefunded start-up (with a campaign now running on Crowdcube) but we already have a live prototype that's in active use and that we're consistently developing. The current team consists of a CEO/Head of Product, CTO/Lead Developer and a Community Development Director. We're seeking a Chair who would also be responsible for developing investor relations and a part-time FD who would also be responsible for looking after corporate governance issues (or one person to fulfil both roles). Remuneration would be on a sweat equity and/or results basis at this stage. If you're interested in working with us but have something different to offer than the requirements given above, still please feel free to talk to us!
5. Are you passionate about social media and the future of the web? Would you like to be involved in building the next big internet revolution? Could you take a new type of social publishing solution to hundreds of millions of consumers and business professionals and deliver serious traction in a matter of months? We are looking for a digital marketing guru and growth hacker with a proven track record of delivering traction in the consumer web and prosumer internet space.
Ideally having taken a start-up internet business through rapid growth to exit, you will be capable of developing strategy and equally at home creating and executing campaigns and managing the complete marketing mix. With excellent writing/blogging skills and a strong advocate of content marketing and social engagement activities you will have a demonstrable track record of delivering organic and paid traffic across online and social channels.
You'll be part of a small hard working team that spans Italy, Turkey and the UK where the standard day is 12 hours+ and where there's a fair amount of independent working. We are a bit mad and enjoy a good laugh, so a sense of humour is probably a must. Above all though, you'll be ambitious, results-driven and tenacious, and ideally you will have CMO qualities and aspirations. Our vision is to create a global business with 100m+ users and an exit valuation of £bn+ in the next 3 to 5 years. We are offering start-up level salary plus stock options, a huge and challenging opportunity and the potential to be part of a global, game-changing phenomenon.
SPEAKERS
Simon Walker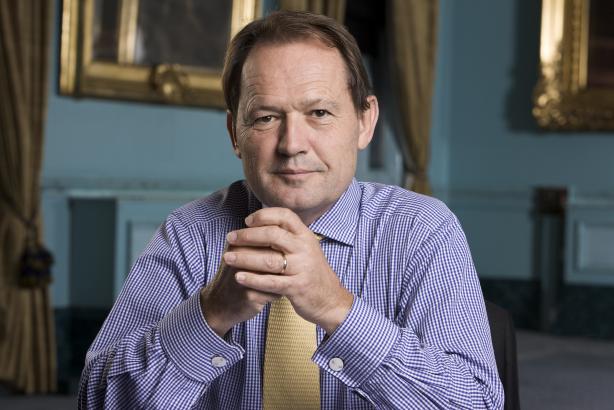 Simon Walker became Director General of the Institute of Directors in October 2011, before which he was Chief Executive of the British Private Equity and Venture Capital Association. Simon has held several prominent positions in business and public life, including as Director of Corporate Communications and Marketing at Reuters, Communications Secretary to HM The Queen and Director of Corporate Affairs at British Airways. From 1996-1997 he worked as a special adviser in the Prime Minister's Policy Unit at 10 Downing Street. Simon was born in South Africa, and has worked as a journalist and consultant in New Zealand, Belgium and the UK.  He read Philosophy, Politics and Economics at Balliol College, Oxford, where he was President of the Oxford Union.  He was a Knight Journalism Fellow at Stanford University.  He is married with two children.
Simon Woodroffe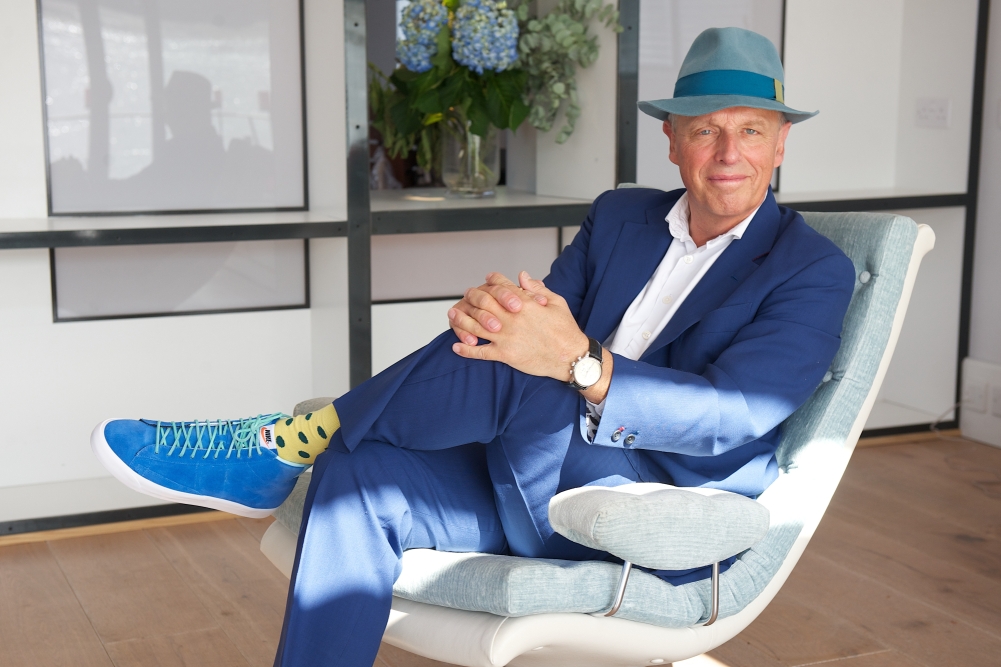 Simon is the creator of YO! Sushi and he was an original Dragon in the premiere series of BBC's Dragons' Den. His early career was spent on the road with the likes of Rod Stewart and The Moody Blues before becoming a stage designer. After a spell in television, he conceived and launched YO! Sushi in 1997, a conveyor belt sushi bar featuring call buttons, robot drinks trolleys, Japanese TV, self-heating plates and other such novelties. In 2003, Simon sold his controlling interest in YO! Sushi in a £10m deal, backed by private equity firm Primary Capital, but initially kept a 22% stake. Simon received an OBE in 2006 and along with his business partner Gerard Greene has gone on to create YOTEL, the world's most radical hotel. A 669 room YOTEL opened in central New York in Summer 2011 and a 600 room YOTEL opens in Singapore in 2018.  YO! Home, Simon's re-invention of the city apartment launched at 100% Design in September 2012 and the first YO! Home development is in progress. And what about the original, YO! Sushi? It now serves 5 million customers each year in 70 restaurants around the globe. That's a LOT of sushi!
Gerald Ratner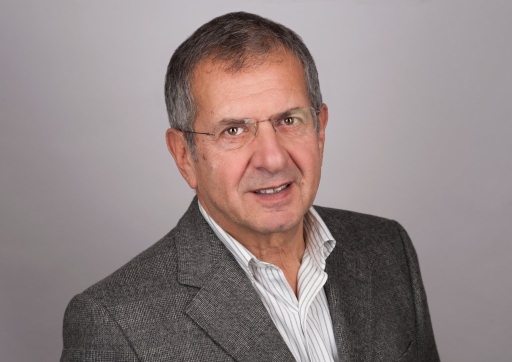 Gerald Ratner was the chief executive of the British jewellery chain Ratners Jewellery, which he built into the world's largest jewellery retailer business. At its peak it consisted of 2500 shops, making £125m with a turnover of nearly £2 billion. After disastrously criticising the brand during a speech given at the Institute of Directors in 1991, the company suffered huge financial losses, and was renamed Signet Group in 1993. However, Gerald bounced back. He started a local gym and sold the business in 2001 for £3.9 million. He then went on to relaunch his career in the jewellery sector with GeraldOnline.com in 2004, which is now a highly successful business. Gerald has appeared on the Apprentice as part of a Comic Relief special and is an excellent example of how entrepreneurs can recover from even the most catastrophic events.
Jason Atkinson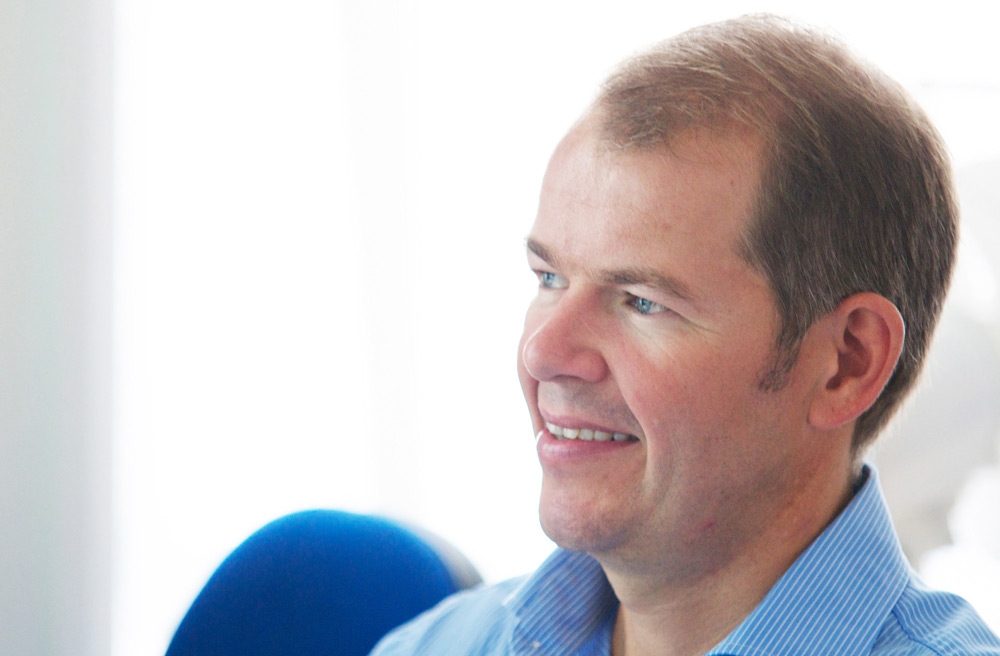 Jason joined Russam GMS in 2005. After a degree in accounting Jason became a fashion buyer for the Neiman Marcus Group based in Dallas, Texas. He then returned to the UK and completed an MBA from the University of Oxford and embarked on a career in the Financial Services Sector. Through this period he spent ten years working for various insurance and banking institutions at director level including the Pearl Group, Interactive Investor and AMP; also completing several interim management assignments. He then commenced his third career with Russam GMS. His expertise covers Financial Services, Media & Telecoms, Marketing & Communications, and Board/General Management level placements. Jason is a founding member of the Financial Promotions Action Group, and is involved in a number of other industry bodies and associations. Away from work he stays fit by teaching his three young boys how to hit a cricket ball and is actively involved in several charities including the MS Society and SportsAid.
Ian Joseph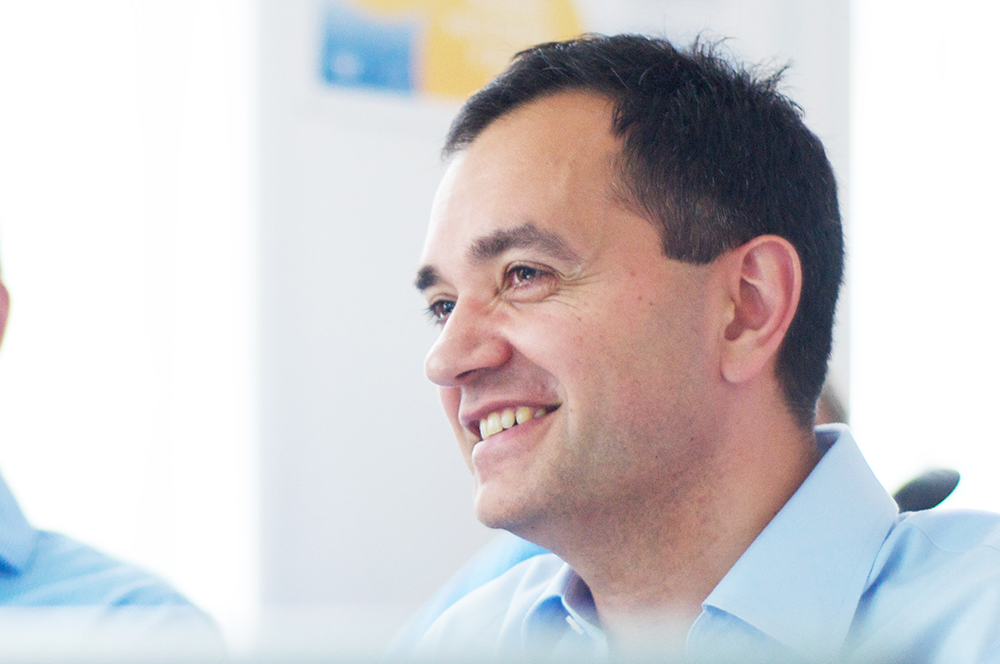 Prior to joining Russam GMS Ian was a headhunter for one of the UK's leading search firms where he worked on a range of high profile executive and non-executive roles including the Chief Executives of the RSPCA and National Autistic Society. Before this, he was Chief Executive of a charity which specialised in the fields of homelessness, addiction, mentoring and international development. He is a founding board member and Chief Executive of Trustees Unlimited (a joint venture with Bates Wells Braithwaite, Russam GMS and NCVO) and a founding trustee of Cyclopark, an Olympic legacy project and Europe's largest multi-event cycling facility. He holds a Masters degree in Voluntary Sector Management from Cass Business School as well as the Certificate in Fundraising Practice, from his time in the sector. Ian is a Fellow of the RSA.
AGENDA
9am

REGISTRATION, NETWORKING & BREAKFAST

9.30am

Welcome from Charles Russam

9.40am

Introduction from Caroline Yarrow, Partner at Headline Sponsor Bircham Dyson Bell

9.50am

Keynote Speaker - Simon Walker, Director General of the IoD

10.05am

Special Debate 1:  We can't, mustn't and won't Retire!

The changing nature of retirement and how it isn't how it used to be!

Panellists:

Paul Barry-Walsh, Fredericks Foundation
Rob Desborough, JustInvesting
Steve Gilroy, Vistage UK
Christoph Sander, Unbound

10.55am

COFFEE BREAK

11.15am

We need you! – 5 minute presentations from SME's looking to hire senior level expertise

12.00am

Special Debate 2: Sweating the working day

MBOs, MBIs, the issues you have to face

Panellists:

Fiona Bell, RM2
Paul Heaven, Blue Sky Corporate Finance
Tim Levett, NVM Priavte Equity
Guy Vincent, Bircham Dyson Bell

12.50pm

LUNCH & NETWORKING

2.00pm

GUEST SPEAKER - "The YO! Story: What Simon Did Next" - Simon Woodroffe, founder of YO! Sushi


2.30pm

Special Debate 3: Winning the elite positions in business 


Quoted and unquoted opportunities, where to find them, how to win them

Panellists:

Mike Brennan, Alexander Mann Solutions




Simon Stevens, Trinamo

John Whitwell, Daniel Stewart

3.15pm

Live Interview with Jason Atkinson and Ian Joseph, Russam GMS

 3.35pm

COFFEE BREAK

3.50pm

Special Debate 4: Building an income outside your portfolio career

Property investing, setting up your own business, pension led funding, peer-to-peer lending, building a quoted investment portfolio

Panellists:

Sophie Carter, CityR
Graeme Marshall, FundingKnight
Lara Morgan, Gate8
Julie Sebastianelli, Hurley Partners

4.35pm

Special Debate 5: Crowd recruitment: labour on demand or digital sweatshop?

How the web is changing recruitment, is crowd sourcing going to kill traditional headhunting models

Panellists:

Russell Dalgleish, the man behind the man behind Alexander Mann!
Samuel Hu, YouJoin
Jo Mortimer, Angela Mortimer
Kevin Poulter, Bircham Dyson Bell

5.15pm

CLOSING KEYNOTE SPEAKER  - "From Prawn Sandwiches to Jewellery: Back from the Brink" - Gerald Ratner

5.45pm

END OF CONFERENCE, START OF DRINKS RECEPTION

6.00pm

CLOSE
SPONSORS:
SUPPORTED BY:
PARTNERS
This is a Joint Venture partnership between AngelNews and Russam GMS.

The longest established mainstream Interim Management provider in the UK, Russam GMS is credited by many informed observers with having "invented" the Interim Management Market and are recognised for their continuously innovative and thought-leadership approach – such as the establishment of the NEDgroup Initiative in 2005.  They view the Interim Management market more holistically and entrepreneurially than their competitors.  In addition to their broadly based Interim Management and Search Practices,  they introduce non executive directors – particularly at SME levels – and also Mentors and Coaches to SMEs and  have a rapidly growing Not-for-Profit Practice.   
<span style="font-family: trebuchet ms,genev
When & Where

Dexter House
No.2 Royal Mint Court
Tower Hill
EC3N 4QN London
United Kingdom


Wednesday, 4 June 2014 from 09:00 to 17:00 (BST)
Add to my calendar
Organiser
This event is a Joint Venture between Russam GMS and AngelNews:
RUSSAM GMS
The longest established mainstream Interim Management provider in the UK, Russam GMS is credited by many informed observers with having "invented" the Interim Management Market and are recognised for their continuously innovative and thought-leadership approach.
For more information call +44 1582 666970.
ANGELNEWS
AngelNews is the UK's leading online news, information and events service for the early stage investment market, especially for business angels, venture capitalists and the companies that they invest in.  
You can sign up to receive our AngelNewsletter when you register at www.angelnews.co.uk
For further information call: 44 1761 452248.
The Great British Workforce Revolution 2014