Description

Oxford Technology & Media Presents
---
Autumn Networking Event 2017
"The Great Greek Currency Hack"
---
Date: Monday 25th September 2017, 6.00pm to 9.00pm
Venue: The Story Museum, 42 Pembroke Street, Oxford, OX1 1BP
+++ Speakers Announced - See Below +++
"Is it possible for Greece to regain control of its own destiny? Could we truly help them do that by creating a modern Trojan Horse?"
Few events have demonstrated the failure of currency systems as well as Greece. Over the last few years, Europe's Central Banks and he EU have imposed a devastating austerity regime on the very country that provided the world with the foundation of democracy. In short, one of the great civilising powers of philosophy, thought and language has been brought to its knees. From Alpha to Omega, German Finance Minister Wolfgang Schauble and the might of the EU fraternity have borne down on Greece as Europe's prodigal son who will not be forgiven it would seem. A country emboldened by the success of 2004 Olympics, an event it created had unfortunately let its credit card get overextended, ironically by buying German Cars and White goods.
The elections of 2015 demonstrated the defiance of Greeks radical government and its charismatic finance minister Yanis Varoufakis. He wasn't prepared to back down and actually worked through the idea of an alternative currency system. The crowning jewel was the idea that government would create a tax bond using a cryptocurrency, a radical new blockchain technology pioneered by Satoshi Nakamoto's 2009 whitepaper and the cryptocurrency Bitcoin. But then conservatism rallied, he resigned and Prime Minister Alex Tsipras resumed the humble role of the beggar, taking his bowl to al, and sundry.
But for one moment the spark of rebellion left behind an idea. An idea that there was another way, a modern, empowering way driven by technology that Greek legends such as Pythagoras or Archimedes would have claimed as their own if they were alive today. Could Greece really escape? Could there be a ruse as great as The Trojan Horse?
For a moment let us turn to the other side of the coin – the lot of the Greek people. Like most populations the world over, all the Greeks want to do is have a normal life. They want to live, to trade, do business, raise families as they have done for thousands of years.
Few amongst them understand the technicalities or machinations of currencies, central banks, politicians, the IMF. All of them understand the long-held tradition of the Black Economy, the payments in cash to avoid tax. Perhaps the Greeks, one of the inventors of the modern tax system with its eisphora have become the masters at avoiding it. It didn't really matter when they ran everything with the Drachma, because the currency markets priced the Black market into the value of the currency. Now they are part of the Europe they share the same credit card as the rest of Europe.
The EU is not going to let Greece off the hook. But simple maths says that Greece can never repay what it owes. So, what is the answer?
The answer to consider is perhaps this: What if Greece had its own, new parallel currency. What if Greeks could pay, save, invest and pay taxes in this new currency using mobile technology? What if it made allowances for "off book" cash transactions like a paper currency?
Is it possible for Greece to regain control of its own destiny? Could we truly help them do that by creating a modern Trojan Horse?
With the help of Dr Pippa Malmgren, one of the world's leading economists, renowned social thinker Professor Olinga Tae'ed and Pawel Kuskowski, one of Europe's top Fintech stars, Oxford Technology & Media are proud to present a truly unique session.
"Great armies of the world can be resisted, but not an idea whose time has come" – Victor Hugo
We look forward to seeing you there!
---
This event is free of charge for OTM members - contact us for more details or to request payment by invoice. Non-members can attend for £30. (Amounts are subject to Eventbrite fees and we don't as yet accept bitcoin). The event will be held in the centre of Oxford at The Story Museum, 42 Pembroke St, OX1 1BP. Click here for directions.
6.00pm – Event Opens, Networking, Coffee & Refreshments
Buffet food and drinks will be available after the event
9pm - Close
---
Speaker Biographies
---


Dr. Pippa Malmgren - Founder, DRPM Group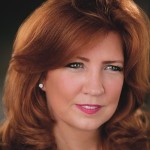 Dr. Pippa Malmgren (@DrPippaM) is a trend spotter who advises investors and governments about economic policy and investment strategy. She anticipated the Financial Crisis in 2007, the slowdown in China, Brexit, Trump and the return of inflation. She is also an economist who manufactures, having co-founded a robotics company that makes commercial-use aerial platforms (drones), H Robotics. She is a popular speaker and one of the few economists represented by William Morris Endeavor.
She has been named a Non Executive Board Member of the new Department of International Trade in the UK, advising on Brexit. She also serves on the British Ministry of Defence Working Group on Global Strategic Trends and briefs Britain's top Generals at Sandhurst. She serves on several advisory boards and working groups: She Chairs the Lewis PR Advisory Board (LAB) and is an advisor to Real Vision TV, the Ditchley Foundation, the Greater London Authority Infrastructure Advisory Board and Indiana University School of Public Policy and Environmental Affairs as well as the Indiana University Manufacturing Initiative.
As an economist, she is focussed on innovation across the board, but keenly explains how new technologies solve old problems and generate new forms of growth. In 2015 she won the Intelligence Squared Debate on Robotics alongside Walter Isaacson, which was broadcast by the BBC to 80 million homes worldwide. Dell featured her on their Dell Entrepreneur Spotlight Series. The BBC has interviewed her on science and technology on Hardtalk. She began her career at the OECD in Paris in 1992 in the Science and Technology Directorate.
In 2016 her book Signals: How Everyday Signs Can Help Us Navigate the World's Turbulent Economy became a best-seller on Amazon in four categories after being crowd-funded on Indiegogo (249% of the target in just 15 days). She also wrote Geopolitics for Investors which was commissioned by the CFA.
She is a former Presidential Advisor who served on The National Economic Council in the White House where she was the point person on Enron and Terrorism Risks to the Economy after 911.
She was the initial negotiator on Sarbanes Oxley and the Patriot Act and was on the President's Working Group on Corporate Governance and the President's Working Group on Financial Markets. She founded DRPM Group, an economic advisory firm helping global firms understand the economic landscape. She was the Deputy Head of Strategy for UBS and the Chief Currency Strategist for Bankers Trust. She also ran Bankers Trust's Asset Management business in Asia from Hong Kong. She was named a Global Young Leader by the World Economic Forum.
She has written on technology and economics and has been published in Wired Magazine, Monocle, The International Economy, Economia, Institutional Investor Die Handelsblatt, and The New Statesman other publications. She has an M.Sc. and a PhD from LSE. She completed the Harvard Program on National Security and participated in the Pentagon's Joint Civilian Orientation Conference (JCOC). She has lectured at Tsinghua University in China, LSE, INSEAD and the Duke Fuqua Global Executive MBA Program. She is a regular guest anchor for CNBC, Bloomberg and often on the BBC (radio and TV). She gave the Commencement Address at the graduation ceremony for the London School of Economics in 2013 and 2016.
---
Professor Olinga Ta'eed - Director, Centre for Citizenship, Enterprise and Governance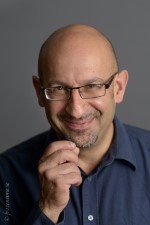 Professor Olinga Ta'eed (@olingataeed) is Director of the not-for-profit Think Tank, the Centre for Citizenship, Enterprise and Governance focusing on the Movement of Value with 60000 members, 7000 Heads of CSR of the world's largest companies and 2000 politicians; CCEG has offices in London, New York and Shanghai.
He retired in 2008 from a successful private sector and spends his time furthering his academic interest as Professor in Social Enterprise at the University of Northampton, Visiting Professor in Capacity Development at Birmingham City University and Executive Editor of Social Value & Intangibles Review. He is Chairman of university spin-out Seratio Ltd, which is the main provider of metrics for the UK Social Value Act 2012, UK Modern Slavery Act 2015 and legislative frameworks for 2% CSR law in India, Indonesia and Mauritius. Olinga was Impact Investment Advisor on Big Society to the UK Prime Minister David Cameron 2011-2014, has spoken at The Vatican and is a world authority on the measurement and transaction of non-financial value.
In 2011 he developed the Social Earnings Ratio which became "the most rapidly adopted impact metric in the world" to capture intangible value, and in 2016 launched the IoV Blockchain Alliance for Good and
the CCEG Blockchain UN Lab to transact intangible value. He chairs several EU groups including EU PROCUREMENT FORUM: Social Value & Transparency in Supply Chains, and EU SEiSMiC Social Value
group. He is a sought after cryptocurrency expert for global brands, and is heading up the Initial Currency Offering (ICO) for the United Nation's SDG Coin including City Coin, Women's Coin with Lady Bamford,
Islamic Coin, Carer Givers Coin, Leadership Coin, Water Coin, Fashion Provenance Token, etc. In Q2 2017 he put together the Cyber Futures consortium to launch EduCoin for whom he raised UK£ 33.5 million from two private investors with partnership including Microsoft, Tata, British Telecom and Informa Plc (FTSE100). His next scheduled Initial Coin Offering is the Seratio token (seratio-coins.world) in Autumn 2017, the first ICO under the UK regulatory framework.
---
Pawel Kukowski - CEO, Coinfirm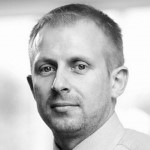 Paweł Kuskowski (@kuskowskipawel) is the Co Founder and CEO of Coinfirm - Entrepreneur and AML/CFT and compliance advisor.
Pawel is the former head of Global AML Processes at Royal Bank of Scotland and Head of Regulatory Risk and Complianc at Eversheds. A recognized specialist in compliance and anti-money-laundering with extensive experience conducting global projects for international financial institutions and cooperating with supervisory authorities, Pawel is also the chairman of the Compliance Association of Poland.
---
Oxford Technology & Media exists to
Stimulate a debate and business thinking on key topics and markets. Read some of the latest articles on our website.

Help network members build a local network for support, personal development and mentoring on an individual basis.
Help local startups and businesses find the people, connections and resources they need to flourish.
Provide a catalyst for Oxfordshire expertise to challenge Cambridge's status as the UK's leading high technology cluster.
Membership is by invitation or application but if you're connected to Oxford and in a leadership position in one of our key business areas, you're welcome to attend the speaker events to get a taste.
We're gradually introducing the new name for The Oxford Technology Media & Finance Network - simply Oxford Technology & Media.
---
Acknowledgement: Oxford Technology & Media Network would like to thank Grant Thornton LLP for their kind support of both this event and Oxford Technology & Media Network programme.
---

---