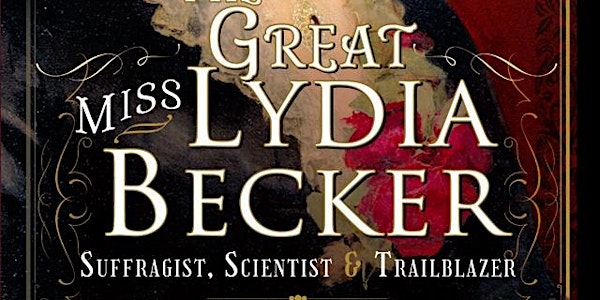 The Great Miss Lydia Becker - interview with author Joanna M Williams f
Location
Manchester Central Library
Manchester Central Library
St Peters Square
Manchester
M2 5PD
United Kingdom
Join Author Joanna M Williams for a discussion on her new book The Great Miss Lydia Becker, in conversation with Clare Stuart.
About this event
Join us for this fascinating Festival of Libraries event.
Manchester born Lydia Becker was effectively the leader of the nationwide women's suffrage movement during the later 19th century.
But she has been airbrushed from popular history, even though her triumphs were remarkable. She used a legal loophole to enable up to 1000 women to vote in the 1868 general election. And helping to persuade the Manx parliament to allow women to vote in national elections as early as 1881 put the island ahead of the rest of the UK by over 40 years. Her success in helping to transform social and political attitudes laid the foundations for later suffragists, such as Emmeline Pankhurst, to succeed in the long-standing campaign for women's votes.
In conversation with Arts Festival Producer Clare Stuart, biographer Joanna M Williams will explain why Lydia Becker should be reinstated in the pantheon of great campaigners for women's rights.