Description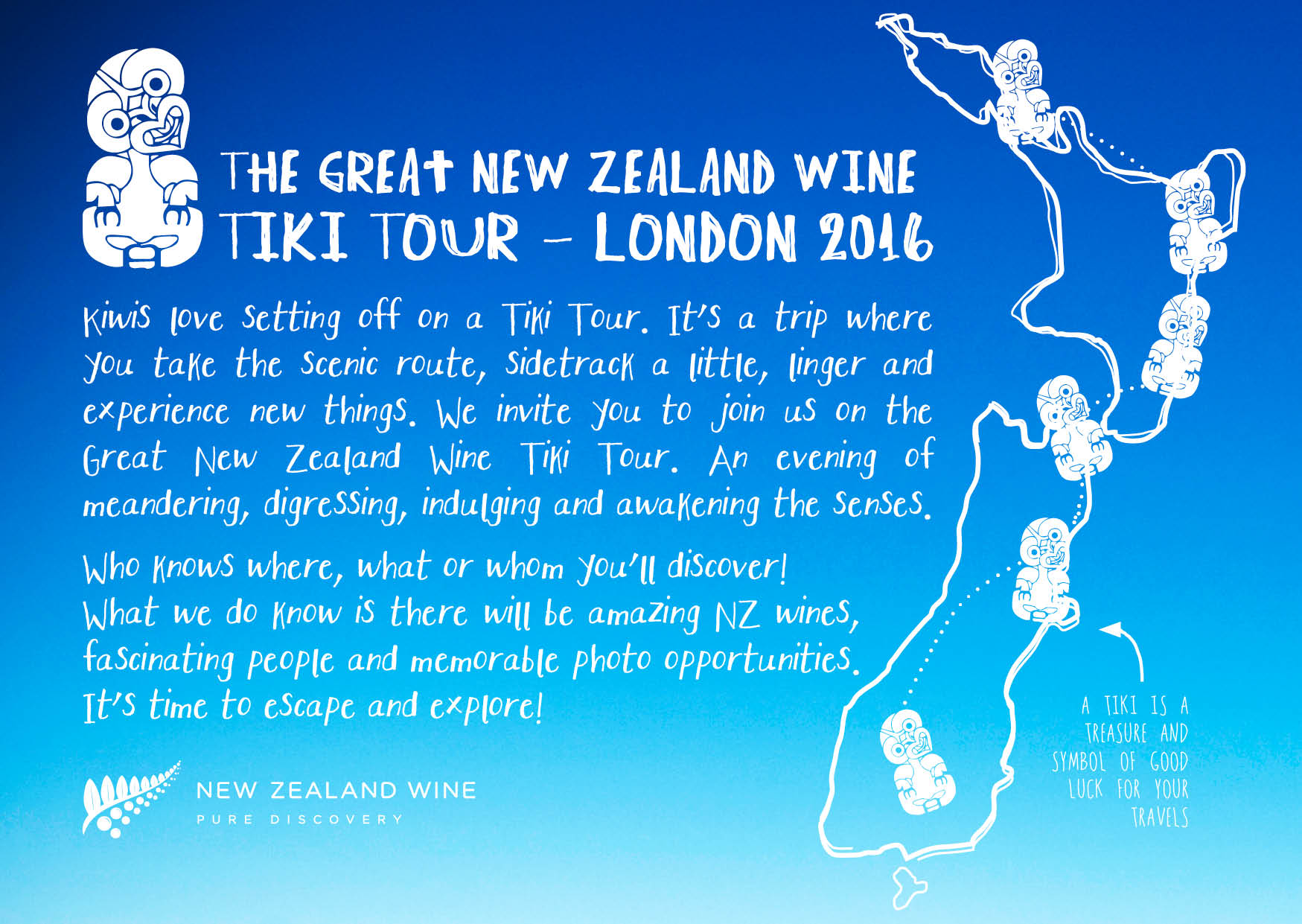 JOIN OUR NEW ZEALAND WINE TIKI TOUR

Kiwis love setting off on a Tiki Tour. It's a trip where you take the scenic route, sidetrack a little, linger and experience new things.
We invite you to join us on the Great New Zealand Wine Tiki Tour in London. An evening of meandering, digressing, indulging and awakening the senses. Who knows where, what or whom you'll discover!
What we do know is there will be amazing NZ wines, fascinating people and memorable photo opportunities. It's time to escape and explore!

WHAT TO EXPECT

Expect to taste around 400 New Zealand wines from across our diverse wine producing regions and producers. To name only a few: Cloudy Bay, Yealands Estate, Matua Wines, Villa Maria and over 40 more.
You can join Melanie Brown from The New Zealand Cellar as she guides you through a private tasting to discover the unique terroir of New Zealand. A fun and interactive way to broaden your horizons and discover something new.
You won't leave empty handed either - everyone will get a little goodie bag and can take photos with friends in our photobooth from www.showtimephotobooth.co.uk


MORE INFORMATION
http://www.nzwine.com/events/the-great-new-zealand-wine-tiki-tour-london/