Description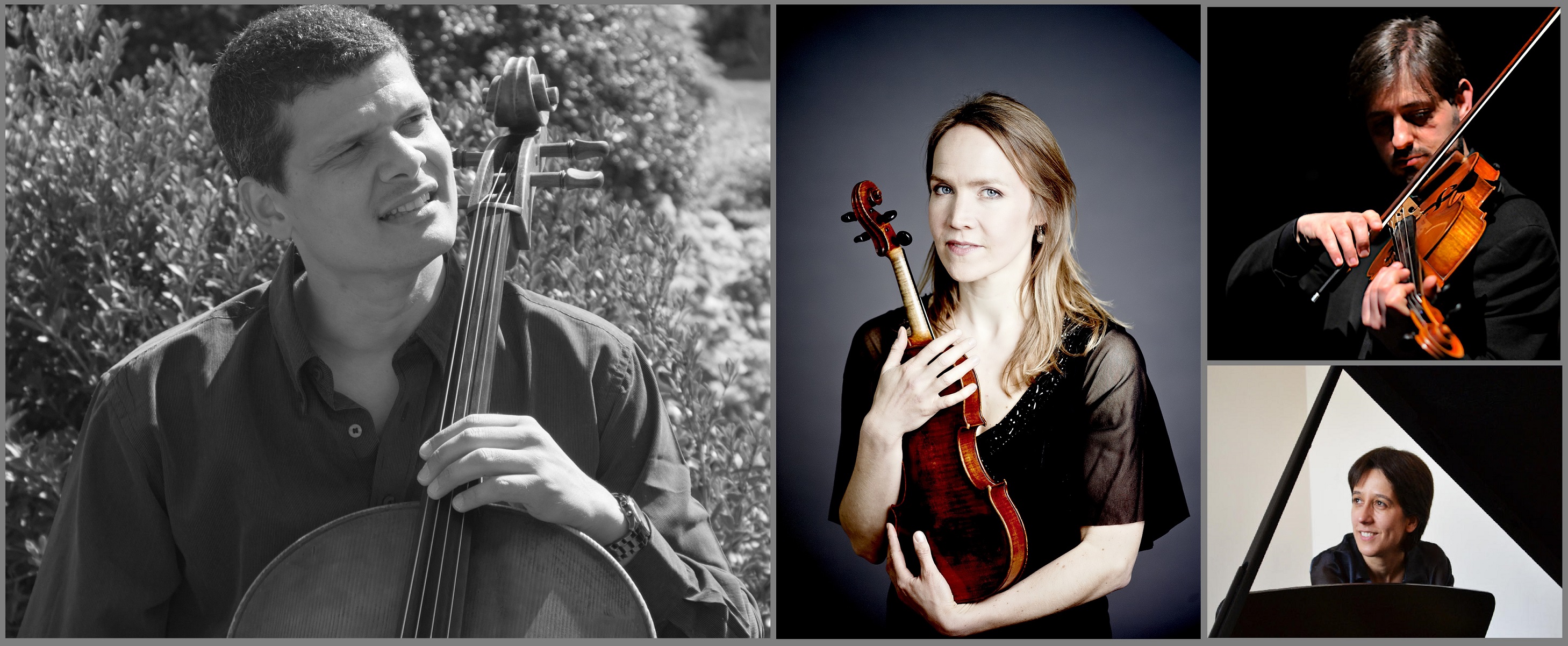 Cellist Pavlos Carvalho is joined by distiunguished, international award-winning musicians Lucy Jeal (violin), Alexandros Koustas (viola) and Karine Selo (piano) for an evening of two of the most sublimely romantic chamber works in the repertoire.
Robert Schumann
Piano Quartet in E-flat major, Op. 47
(violin, viola, cello, piano)
Sostenuto assai - Allegro ma non troppo
Scherzo. Molto vivace - Trio I - Trio II
Andante cantabile
Finale. Vivace

Johannes Brahms
Piano Quartet No. 3 in c minor, Op. 60, Werther
(violin, viola, cello, piano)
Allegro non troppo
Scherzo. Allegro
Andante
Finale. Allegro comodo
The programme will also include the first movement from Mozart's piano quartet in G minor.
---
This is a fundraising event for the outreach work done by Rebetiko Carnival. If you would like to learn more about our activities please email us at rebetikocarnival@gmail.com

---