'The Greater Manchester Police Museum' - a hybrid talk from Katie Henderson
An Illustrated, Hybrid Talk, given with an audience in the library and, simultaneously, to an online audience on Zoom.
About this event
" A dive into the archives of Greater Manchester Police Museum : what we collect, why we collect it and how it is used now. Featuring case studies of some of our most unique items."
An illustrated talk given by Katie Henderson, Saturday 11th June, at 2pm
A hybrid meeting, simultaneously in Oldham Library and on zoom.
* No booking necessary for attendance in the library and there will be coffee and biscuits for all on arrival.
* Audience in the Library : members free, non-members £3.
* Booking for zoom attendance is essential, on Eventbrite, and will be free to both members & non-members.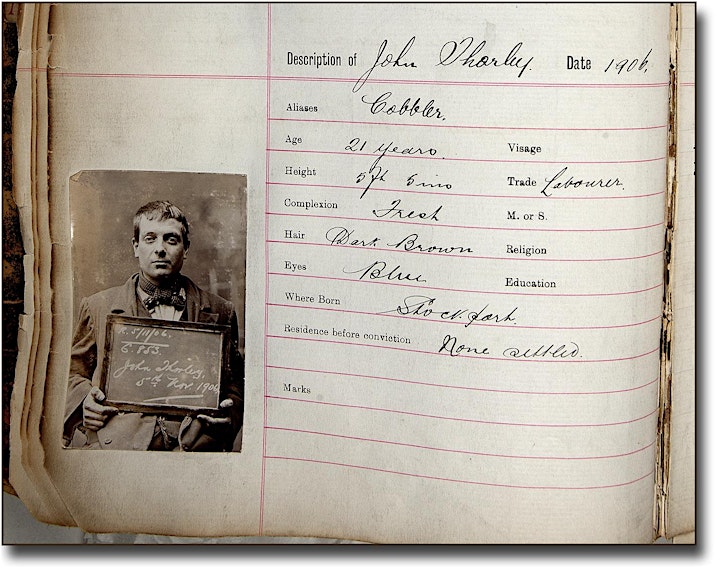 For zoom attendees:
A meeting reminder email will be send out 3 or 4 days before the talk; a zoom meeting link on Friday morning 10th of June. Registration closes at 11am on the 11th. A final reminder and link will be sent at 11:30am, on the meeting day.
Login will be from 1:45, for an informal 'meet and greet' of old friends and a welcome to new visitors to our meetings. All are welcome and we hope you will enjoy the meeting and join us again in the future.
Note ... please ensure that you enter your email address correctly, in both required boxes, when registering. If you have already registered and do not receive the meeting links, please email me at < mlfhs.oldham@gmail.com > and a link will be sent to you. Any emails requesting a link should be sent before 12noon on the meeting day.
Please also note ... that if more than one person will be joining the meeting, but sharing the same device, in the same room, only one ticket is required.