THE GREATEST SOCIAL NETWORK IS INSIDE YOU. Your mind, body and gut health.
Description
This event is an exploration of the greatest social network, that is inside of you.
We have a wonderful range of perspectives to share, thanks to our speakers Dr Gowri Motha, Dr Rangan Chatterjee, Dr Megan Rossi and Jasmine Hemsley.
You will hear learnings and advice you can easily adopt, to make a difference to your inner network. These practitioners are passionate advocates for the different ways in which you can learn to listen to yourself and your body, and appreciate the connections you have within you.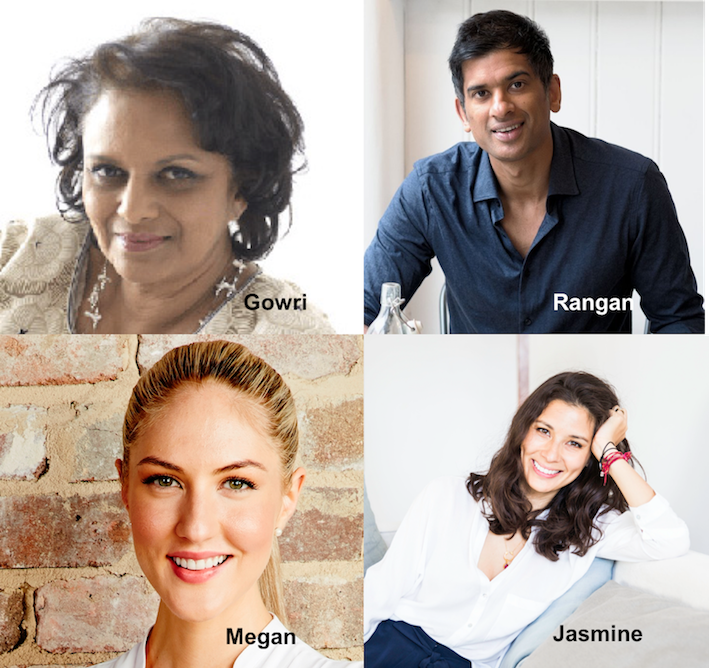 This event will be hosted at one of our LEON restaurants, with doors opening at 6pm and a welcome from our co-founder and CEO John Vincent.
This will be followed by talks from 6:30pm from our speakers introducing the Gentle Birth Method, the Four Pillars Plan, the evidence & science behind gut health and East by West - the ayurvedic diet,
A Q&A session from 7:45pm will be hosted with our speakers, then we will then serve you some tasty LEON food.
We will then create break out groups from 8:30pm allowing you to find out more from the speakers or practices you are most interested in.

Then all that will be left is for us to bid you and your goody bag goodnight.