The Green Lecture 2019: Getting information from noise
Description
The Green Lecture is an annual public seminar given by a world-leading researcher in Earth science.
This year, Professor Roel Snieder will explain how we can make use of what seems like chaotic noise to better understand the way the world works.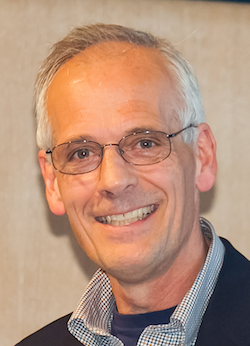 Book your place at the Lecture on this page.
More information about the Green Lecture can be found on the Green Lecture pages.
The Green Lecture is organised in partnership with the Leeds Geological Association.
---
Full lecture description
"Getting information from noise: Damaging and healing of rocks, buildings, and dams"

What is noise? The usual definition is something unwanted that interferes with our way of sensing the world. Traditionally, we would have liked to exist in a scientific realm of perfect silence. Yet we now realize that instead, noise is useful. Making use of noise has led to surprising discoveries.
For instance, you might think that the properties of rocks, and man-made structures such as buildings and dams do not change with time. But geophysicists are now able to measure how strong or stiff these materials are with a very high accuracy. Doing these measurements became possible because we can now use seismic waves (vibrations like sound waves) generated by noise, instead of waves generated by sources such as dynamite or earthquakes, as was more usual. Because noise is always present, it is now possible to measure the mechanical properties continuously with time. It was a surprising finding that rocks, buildings, and dams not only become softer after they are shaken, they also heal again after the shaking stops and become strong again—just like our bodies do!
In this lecture we will look at the methods used by geophysicists to get information from measurements of noise, examples of the variations of the stiffness in rocks, buildings, and dams, and the ways in which these materials and structures heal over time. This knowledge can be used in future to make safer structures in order to reduce the impact of natural disasters, and to study the fundamental way in which volcanoes, earthquakes and the wider world work.