About this Event
Welcome to the exploding universe of books focused on creating positive exponential shifts (Green Swans).
We hold monthly events to introduce you to brilliant authors and conversations about the powerful ways we can transform our world.
Join us if you are curious about the future of capitalism, work in business and finance, or plan to do so.
Wednesday, 28 April 5:00 – 6:30pm GMT.
You are invited to join us in conversation with James Thornton to discuss his inspiring book Client Earth which he co-wrote with Martin Goodman.
It tells his story of leading a passionate army of environmental lawyers, whose client is the Earth itself. How they work to protect our planet from those in power who pollute, destroy, and devastate our natural world - taking governments to court and winning.
The book leads us from Poland to Ghana, from Alaska to China, to see how citizens can use public interest law to protect our planet ― and our future.
Register to discuss the book and James' powerful work. You can buy Client Earth from The Book Depository and other book shops.
About James Thornton
James Thornton is the founding CEO of ClientEarth.
He launched ClientEarth in 2007 to change the way the law is used to protect the planet. It now operates globally and uses advocacy, litigation and research to address the greatest challenges of our time – including nature loss and climate change.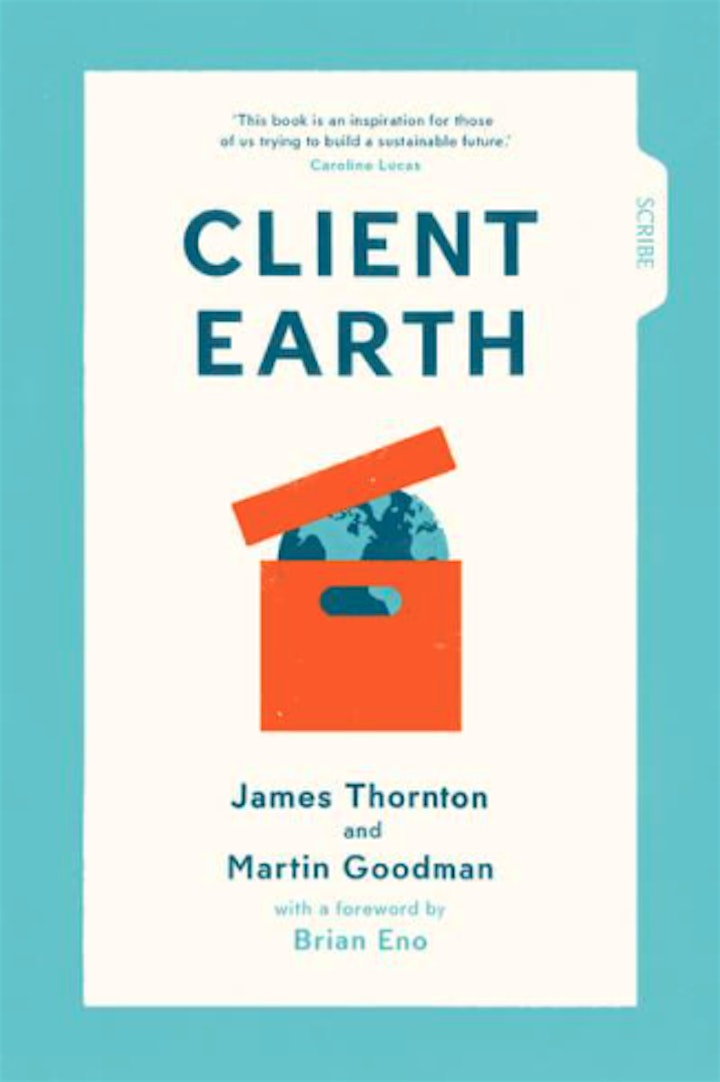 Please also join our Good Reads group for more information and opinion sharing. Link to join is here.
This is a public group. Anyone can join and invite others to join. This group meets virtually (for now).
Join our mailing list for all future events and past event recordings here: http://eepurl.com/g8xArL
Our rules: be curious, be kind. Give credit where credit is due.