About this Event
Welcome to the exploding universe of books focused on creating positive exponential shifts (Green Swans).
The Green Swans Book Club is open to anyone interested in the future of capitalism, but we particularly encourage participation by those already working in business and finance, or planning to do so.
For our next Book Club meeting, the wonderful Roman Krznaric will be joining us to discuss his new book The Good Ancestor: How to Think Long Term in a Short-Term World.
The next meeting will be on Wednesday, 25 November 5:00 – 6:30pm GMT.
Roman is a public philosopher who writes about the power of ideas to change society. He has been named by The Observer as one of Britain's leading popular philosophers, and his writings have been widely influential amongst political and ecological campaigners, education reformers, social entrepreneurs and designers.
"The Good Ancestor explores six ways we can expand our time horizons to confront the great long-term challenges of our age, from the climate crisis to threats from new technologies and the next pandemic coming our way. Do we have what it takes to become the good ancestors that future generations deserve?" - www.romankrznaric.com
You can find out more about the book on Roman's website, or buy it directly from Waterstones.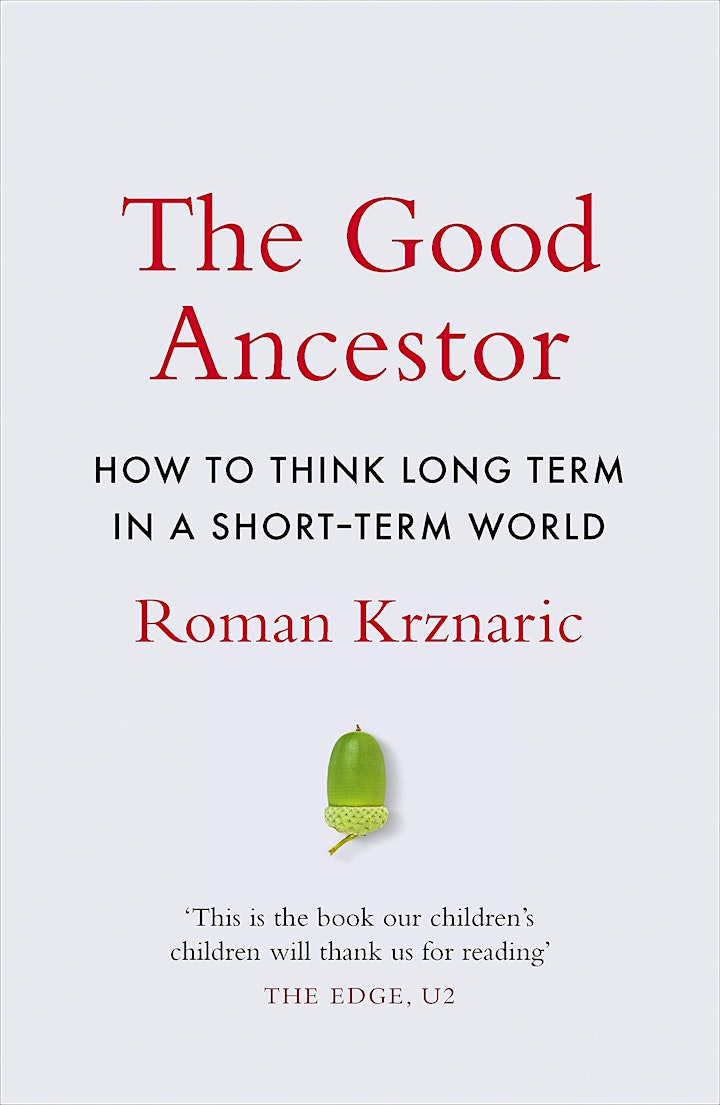 Please also join our Good Reads group for more information and opinion sharing. Link to join is here.
This is a public group. Anyone can join and invite others to join. This group meets virtually (for now).
Our rules: be curious, be kind. Give credit where credit is due.