The Grexit Debate

Thursday, 13 August 2015 from 19:30 to 21:30 (BST)
Event Details
Motion: 'Greece should leave the Eurozone' 
Free admission - plus ones welcome
Background:
A deal has been done and Greece has been bailed out again, but how long will it be before history repeats itself? The IMF and the EU are publicly at loggerheads over Greece's ability to pay its debts while the fortunes of the Greek government are uncertain as its ruling party has been split by the decision to accept yet more years of austerity.
What's this debate all about?
• Podcast on the story behind the latest crisis (Slate Magazine)
• I haven't been paying attention - what's going in Greece? (Fusion)
• Greece's debt jargon explained (BBC)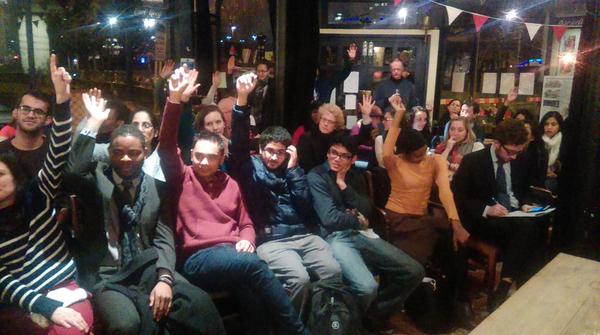 How does it work?
We invite four members of the general public to go head to head in teams of two over a hot topic in current affairs. We set a proposition, which we refer to as the motion, that one team must defend and the other oppose. 
Each speaker is given five minutes to deliver their opening remarks before taking questions from a live audience of their peers. Halfway through the Q&A, our panel of judges (a selection of the club's most accomplished debaters) offer their feedback, advising the audience not on which side to take, but on how to analyse the speakers' arguments. Ultimately, it is the audience who has the final say as we put the motion to a vote.
We also decide which teams the speakers will be on, so they sometimes end up defending a point of view they fervently disagree with. This is because we believe the hallmark of a great debater is the ability to keep an open mind and analyse arguments on their merits, instead of how close they are to their own personal opinions.
Designed to promote public participation and celebrate free speech, our public debates are free and open to anyone.
When & Where

Tea House Theatre
139 Vauxhall Walk
SE11 5HL London
United Kingdom


Thursday, 13 August 2015 from 19:30 to 21:30 (BST)
Add to my calendar
Organiser
The UK's only debate club and training programme for adults. We help our members to master the skills of public speaking and critical thinking and put them into practice in live public debates held twice a month.