From my kitchen to yours; join me for this free webinar exploring the importance of gut health
About this event
A half-hour 101 unwrapping gut health and a taster for anyone interested in The Gut Project Course.
Your trillions of gut microbes are unique to you. They're affected by our food and lifestyle and are key for a long, healthy life.
Bring your own coffee and relax, while I share how and why to nurture these all-important gut bacteria with some practical ideas and your questions answered. All rooted in exciting research.
WHO IS THIS FOR?
If you are fascinated to learn how food can impact health via our gut, this will give you a great introduction to starting your gut health journey.
THE SPEAKER: LUCY WILLIAMSON
As a Registered Nutritionist, Lucy passionately believes in communicating how our food is at the very root of our health and wellbeing, often with the help of our gut microbes. Lucy runs her own nutrition consultancy providing support to individuals & families, British food producers and within education. Previously a vet, she is also Ambassador and Nutritionist for the Love British Food campaign.
Winner of the Caroline Walker Trust Freelance Nutritionist of the year 2020
HOW DO I FIND OUT MORE?
Website: https://lwnutrition.co.uk
Email: info@lwnutrition.co.uk
For every-day nutrition tips follow Lucy on Instagram: @lucywilliamsonnutrition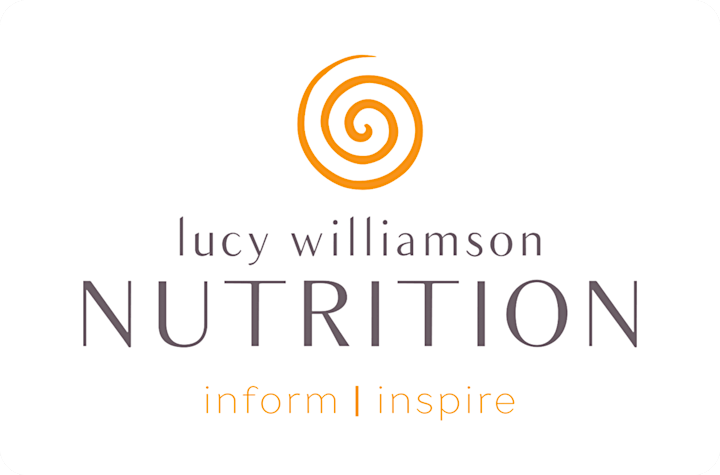 Organiser of The Gut Café
COMMUNICATING CLEAR, PRACTICAL, EVIDENCE-BASED NUTRITION
"Food is at the very root of health and wellbeing"
My Nutrition Consultancy provides tailored support for individuals, families, schools and industry. I also work with British food producers with a sustainable focus, providing nutrition advice for effective health communications.
Balanced and sustainable food choices promote our long term health!