Multiple Dates
The Happiness Toolkit: Buddhist Meditation Classes - Part One
Explore Buddhist topics and learn to meditate on them effectively with these thought-provoking classes.
About this event
The Happiness Toolkit – meditations on the stages of the path to enlightenment, Lamrim
Wednesdays 7-8:15pm with our Resident Teacher Kelsang Chogma
Explore Buddhist topics in more depth and learn to meditate effectively with these thought-provoking classes.
The Stages of the Path to Enlightenment, or "Lamrim" in Tibetan, is a sophisticated, practical presentation of Buddhist teachings, which is designed to help us improve and grow in a deliberate and joyful way. Over 1000 years ago the Buddhist sage Atisha consolidated the 84,000 teachings of Buddha into the Lamrim, which are essential meditations, revolutionising the practice of Buddha's teachings. Since then, Lamrim has flourished throughout the world and it perfectly fits within our modern lifestyle. It is simple, scientific, and incredibly potent.
The Lamrim takes us step-by-step through carefully crafted meditations so we can purposefully nourish the qualities in our mind that lead to our happiness and reduce our painful thoughts and feelings. For example, some of the meditations help us enhance our self-confidence, empathy, or contentment. Others aid us in overcoming distractions, anger, or depression. Overall, by practising these meditations in conjunction with one another we will notice our mind becoming healthier, stronger, and finally more enlightened.
In these classes, we will go one-by-one through the Lamrim, drawing out how we can personally use these meditations and create our own meditation practice. There will be a special emphasis on the art of meditation and how to really make our meditations effective.
Classes cost £5 per class – advance booking required
The Happiness Toolkit – Part One
Sept 1 – How to Meditate Effectively
Sept 8 – The Meaning of Life
Sept 15 – Developing a Spiritual Perspective
Sept 22 – Finding Protection From Suffering
Please note that although government restrictions have eased, due to the layout of the building and size of our meditation room safety measures remain in place at Ganden Centre, including:
Face-masks must be worn in the building and meditation room.
As Covid symptoms can vary, if you feel unwell in any way, have been in contact with anyone with confirmed Covid, or are awaiting the results of a Covid test, please do not attend.
Thank you for your patience and understanding.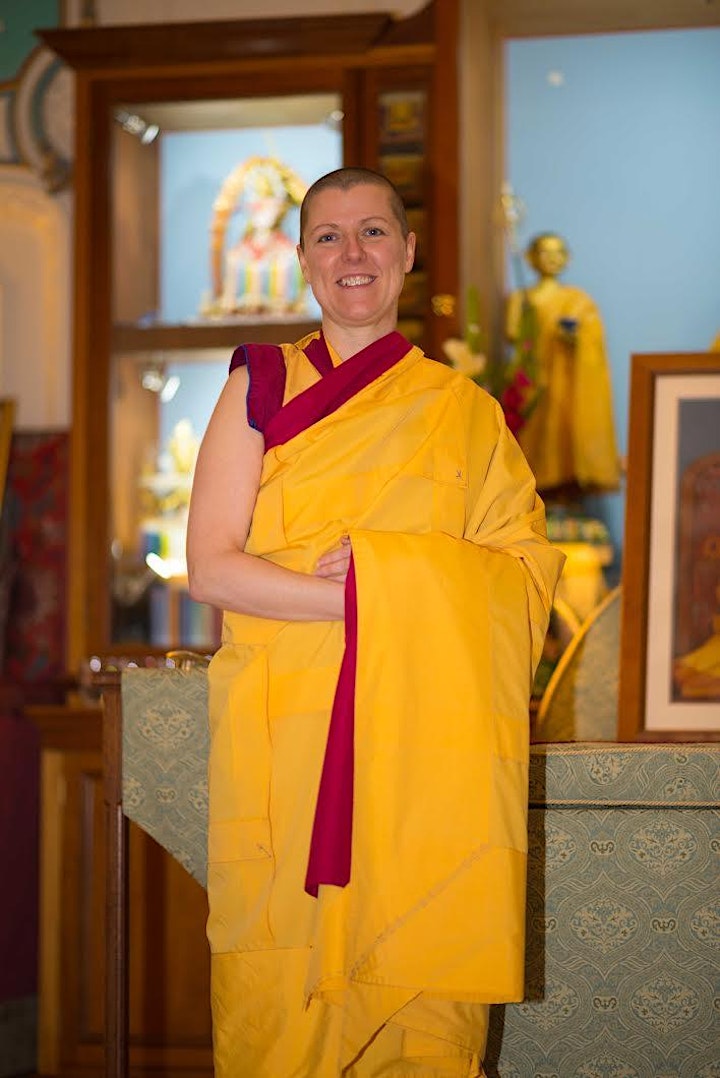 Organiser of The Happiness Toolkit: Buddhist Meditation Classes - Part One