Description






What is it that makes some people bounce back from life's challenges and others cave?
Why do some people seem so damn, endlessly optimistic?
The Happy Me Project was launched in November 2017 and with 8 sell out workshops in 2018, I cannot wait to bring it to new cities and new venues, with more to offer and more of you able to come along.
In this relaxed workshop I will be teaching you positive mindset techniques that will aid you in living a happier life.
On the day, we will cover:
Mindfulness

Social media comparison and why this is making you feel rubbish

Affirmations

Meditation

The Law of Attraction

Dealing with negative people

Bouncing back
and lots of other tips and tricks to help you see the world more optimistically.
As someone who's life isn't always perfect I know that these techniques work and I would love to work with you on creating the best life possible for you.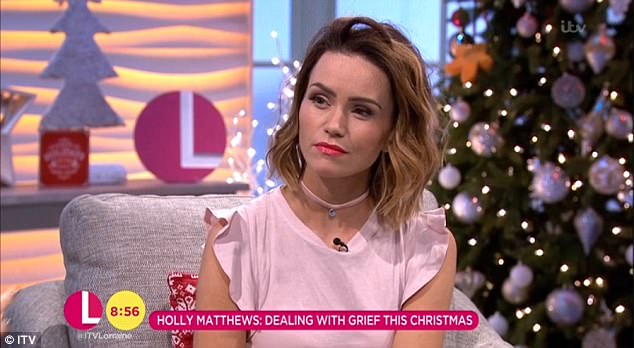 Even if you have never ventured out to something like this before, NOW is your chance to do it in a safe and informal space, surrounded by like minded people.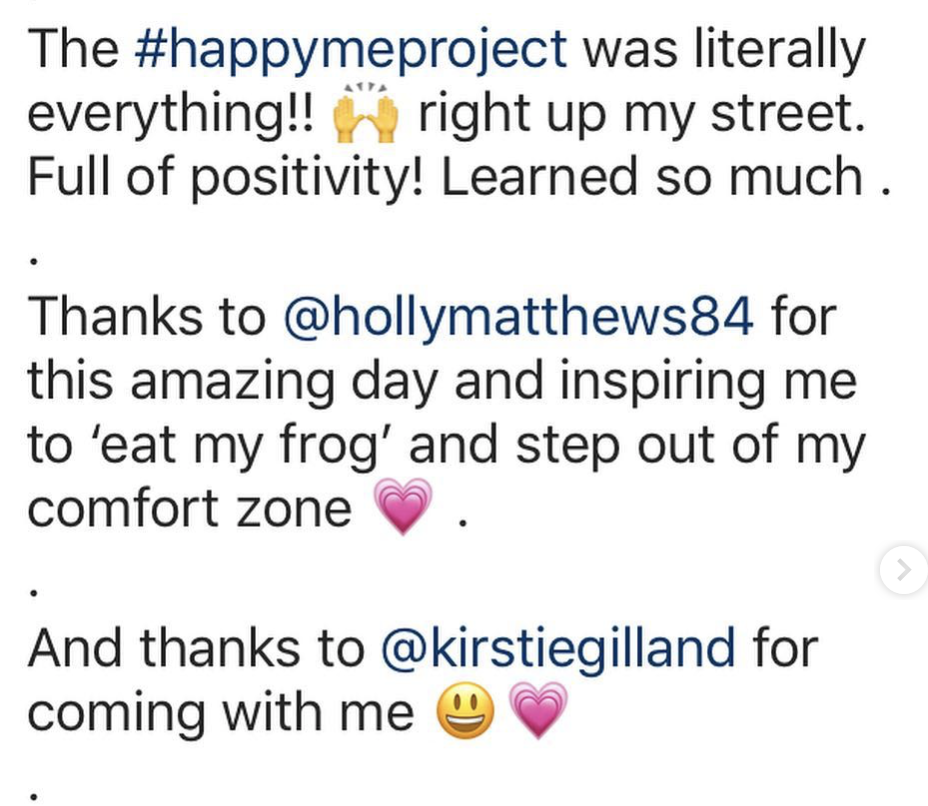 I promise that I don't make you stand up and talk about your feelings, I wont embarrass you, in fact you can sit there in complete silence if that suits you. I want you to come along, feel safe and learn things that will help you to lead a more positive life.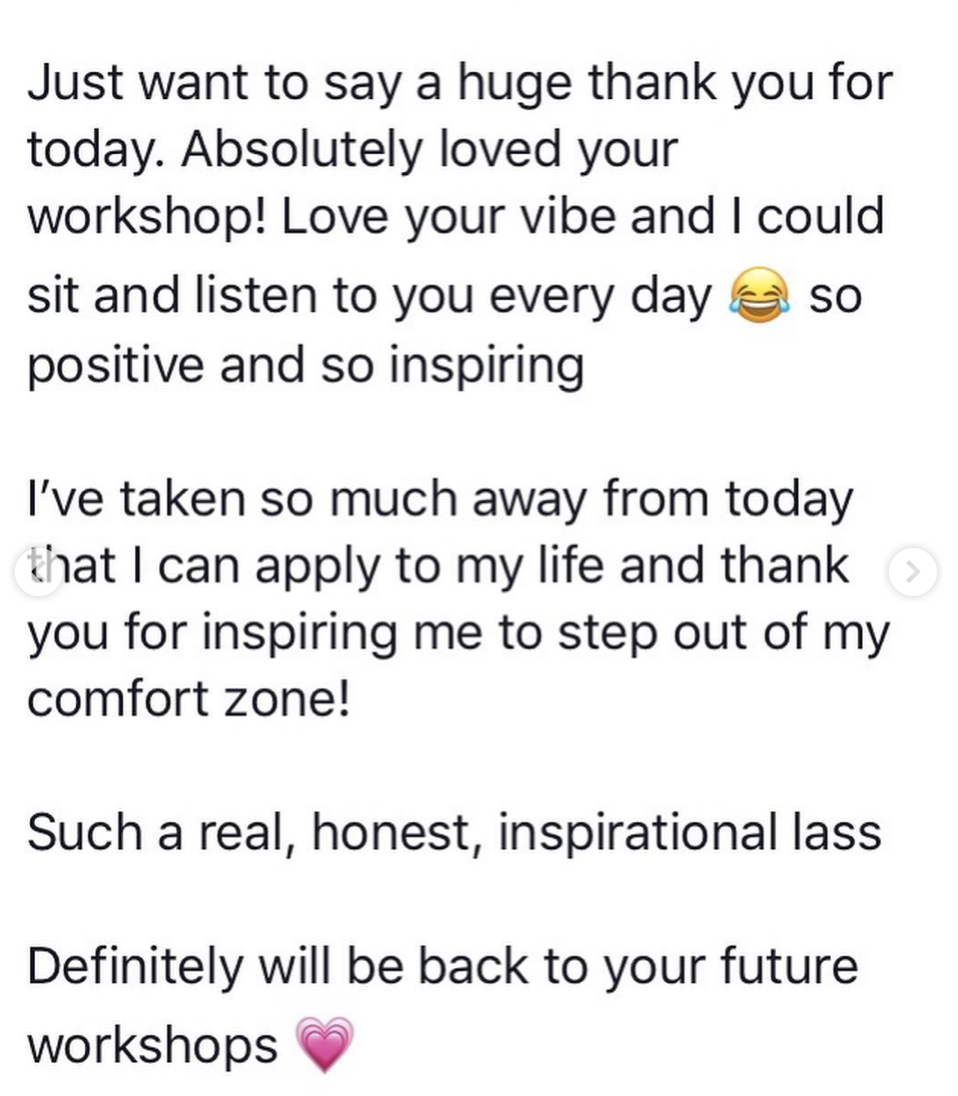 Lots of people come on their own, so if you wish to do so, you wont really be on your own.
My style is direct, straight talking and raw. I will call out any bullsh*t while holding your hand, to help you see how to help yourself.
I want you to leave the workshop having the tools in your tool belt to go on and work further in your own time and bounce back from every challenge that rears it's ugly head.
As we have 4 whole hours together you can also grab the unlimited teas, coffees and snacks ticket option which will be very worth it. We are in a gorgeous and relaxed enviroment, no formalities here, be comfortable and enjoy your time.
I cannot wait to meet you all!



Helen "I highly recommend The Happy Me Project, for the first time in 10 months, I woke up feeling more positive!"
Louise: "Thank you so much to the amazing @hollymatthews84 for The Happy Me Project. Amazing day and learnt so much. hope to see you again soon!"
Kalma Baby Team: "We had a brilliantly inspiring talk with the very lovely @hollymatthews84 , time to let the law of attraction do it's job and get our sh*t together!"
Leanne: "Me and my Mam had such an amazing day Holly. Thank you so much, you have changed my Mam's mindset forever in 3 hours!!!!! And totally inspired everyone in the room. HUGE grattitude to you!"
Mandy: "Totally recommend this briliant workshop, by the lovely @hollymatthews84, thank you. It was so interesting and Holly made you feel so at ease, no standing up and having to share your thoughts etc, just very relaxed and inspiring. It has given me so much to think about and a lot to start practicing."
Kate: "Had a fab day at The Happy Me Project, feeling grateful and making new friends!"
Sam: "Today was a big step for me going to The Happy Me Project, with my cousin, ran by the amazing @hollymatthews84, I am very grateful to Holly for inspiring me on my journey to take the next steps. Today has been the kick I needed. #positivityrocks!"
Megan: "Having such a fab time at The Happy Me Project. Last year I was so sad and you'd never believe that looking at me now. I've been so lucky to have this lovely lady cheering me on."