It's back! The workshop that sold out 16 locations teaching people how to feel 'more happy and less crappy'.
About this event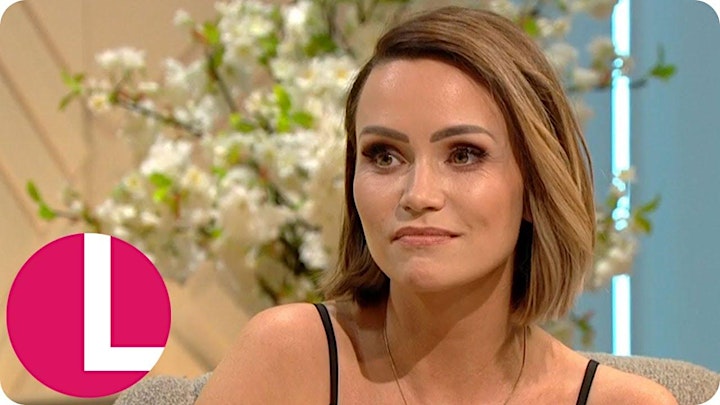 The pandemic has been a lot and now it's time to step back out into the world. BUT perhaps that feels scary? Perhaps the pandemic panic has hit and you need to boost your confidence and positivity levels.
THIS WORKSHOP IS FOR YOU!
What is it all about?
Holly Matthews is a straight talking self development coach. A trained NLP practitioner and hypnotherapist. A former TV actress and Ted X speaker who founded The Happy Me Project after the death of her husband to brain cancer in 2017.
This workshop is 4 hours of down to earth, No BS positive mindset work that will give you the tools you need to navigate the crazy ups and downs of life.
You will learn about:
The beliefs that are holding you back from living the life you want
The daily habits that can transform your life
To learn what optimistic people do differently
How to shut down the negative inner critic and bounce back from challenges
You will get:
To chat and learn with people on a similar journey
To feel supported and that judgement is left at the door
To feel seen and heard
A certificate to say you have attended the day
BONUS***
*You will also receive the online self study version of The Happy Me Project (a course that has been completed by thousands across the world and has featured in the Daily Mail, Daily mirror and on Lorraine)
**Teas and coffees throughout the day.
'I'm in but give me some more details..'
Holly's style is relaxed, chatty and sometimes a little 'sweary' but she will always support and give space for you to grow.
This is not a deep dive into your trauma and whether you have never done anything remotley like this before, or you are a self devlopment junkie, you will find something to enjoy.
'I'm a bit nervous though!'
For those who are more anxious just note that you can sit there in utter silence IF you wish, Holly will never call upon people to share, or discuss UNLESS they want to. This is a safe space to learn new skills and work on your mindset.
'What's the age restrictions on this?'
Age wise, it's an adult workshop HOWEVER if parents of teenagers wish them to attend with them they can. Just be aware that Holly will swear and you must decide as a parent if you feel this is appropriate or not.
FINAL THOUGHTS
Self development doesn't have to be fancy, really. This is the most accessible and real workshop you'll attend. No 'woo woo', now flowery chat, that sounds nice but you have no idea how to implement it in your normal life and I know you have been thinking of doing something like this for a while, the time is now, grab your friends, get the snacks and let's have a day of positivity and fun.
Holly@iamhollymatthews.com