The Happy Prince

Multiple Dates
Event Details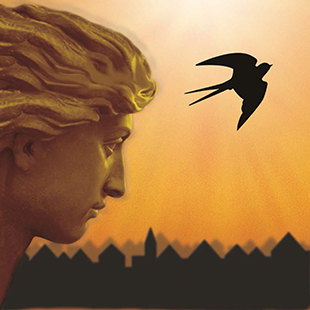 By Sue Casson
Based on the story by Oscar Wilde
Directed by Tom Blackmore
Presented by English Cabaret

A real treat for children and adults alike, Sue Casson's highly acclaimed musical adaptation of The Happy Prince captures all the poignancy and charm of Oscar Wilde's short story. The tale of the gilded statue prince who, with the help of a migrating swallow, selflessly relieves the hardship of his townspeople is a classic fable, but also a very modern exploration of philanthropy, love, loss and the emptiness of wealth.

First performed at the Bridewell 20 years ago, this anniversary production, fresh from a successful run at the Edinburgh Festival Fringe, takes you on an enchanting journey with the performers, giving you a peep behind the curtain at the magic of theatre and the storyteller's art.

Crammed full of soaring melodies and witty lyrics, Casson's The Happy Prince, as realised by director Tom Blackmore, will send you home singing the musical's memorable songs, but this is a show that will also give you plenty of food for thought.