Description
"I've been thinking how our experiences, called up from the ether of memory... remains a thing of shadow.. a haunted space… Until the moment a brave storyteller uses their words and their body to bring it, kicking and screaming into another realm where it could be more tangible… and looked at in the light of day … like a séance of sorts…. And then through the processes of performing that story to an audience… that moment of catharsis… how the experience then lost its power over the storyteller… like an exorcism… So I began to think of a piece entitled The Haunting… And began to question where in our gay lives we are troubled by the past like a troubled ghost … of ourselves haunting ourselves…. And about what we can do about this…. What rituals can we make for ourselves to keep the past in the past where it belongs?"- Paul Woodward, March 2013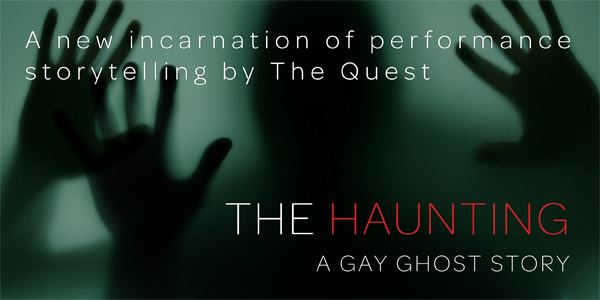 what is it that haunts you?
both by night and by day
how does it manifest?
in your bed, at work, on the tube, as you lean in for the kiss
where, when & what was spirit borne of?
that look, those words, that time, that place, that feeling, those people
how can you exorcise it?
if there were a ritual to banish it forever what might that look like, what words would it take, what would it cost you, what would you risk…
what happens in the aftermath?
who will you be without your old ghosts
THE HAUNTING is a new and unique performance storytelling event devised and performed by six graduates of The Quest who have been working on a course in authentic storytelling for gay men with storytelling facilitator Paul Woodward. The performance is a spellbinding blend of visuals, song, spoken story and movement… as each performer works through their own individual and unique haunting with surprising, challenging, and ultimately, enlightening results…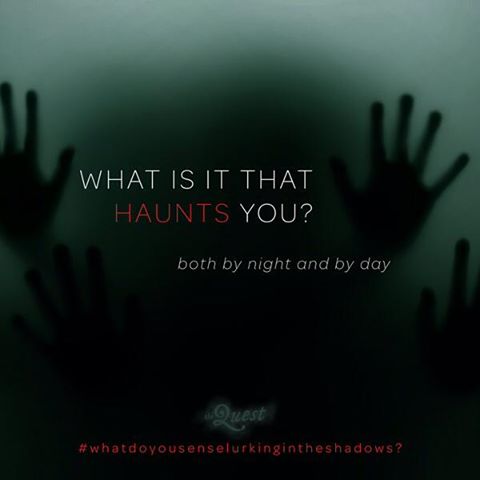 The performance runs for approx. 1.20mins with no interval.
PS - We also have a sister performance by The Quest taking place on the same weekend called 'The Father+Mother Project', by booking to see The Haunting you can obtain tickets for this show at £4 off the full price, the promotional code box for the discount will be in your order confirmation.
Visit - https://fatherandmotherproject.eventbrite.co.uk/ - for details of The Father+Mother Project.