Description
HCNW Region is pleased to present two further papers from its own community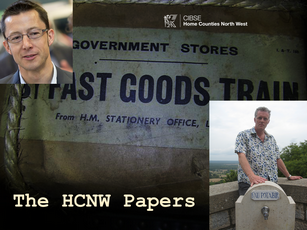 Hot and Cold Water Design
Nick Hill: It's difficult to take seriously the idea that a biologist+public health engineer could really understand how an M&E designer goes about the process of designing domestic hot and cold water systems, let alone "teach" them how to revolutionise their approach. This presentation seeks to do just that, with potential commercial advantage for the design practice and personal advancement for the designer.
The concepts of ALARP (as low as reasonably practical), with examples; risk; the status of design guides; and the impact on personal liability and professional indemnity of different strategies will be discussed. The ideas will be presented based on water systems but arguably are applicable to Project Management in general.
By the end of the presentation some of the audience members will have "seen the light", some will be thoroughly confused and have to go away and think about it, and the rest will feel patronised or be unmoved.
IoT and the Future of BMS
Doug Woollett: it is expected that over 20 billion "things" will be connected to the internet by 2020, providing a surfeit of data. Much of this data will come from buildings and the people within them and could provide powerful insight into how we can make the best use of our built assets. This presentation seeks to explore the current state of the art of BMS systems and how they could evolve in the coming years to harness the power of the IoT revolution and make meaningful use of the data available.
There will be an award and significant memento presented for the "Best HCNW Member's Paper in 2017".
At Pushkin House, the presentation slides go on-screen at 18:45
HCNW Host for the Evening: TBA
Organiser: Chris Jones
Posted: 2 June 2017. Updated 26 October 2017
HCNW politely requests other CIBSE groups to avoid booking Central London events on the same day at exactly the same time.
Food, Wine and Networking afterwards - plus CIBSE HCNW Prizes
CIBSE HCNW Region takes great care to avoid wasted food. So if you do book through Eventbrite and realise you can't make it, please consider others who are less fortunate - please cancel your Eventbrite ticket (My Tickets, This Event, Cancel Order).
CIBSE HCNW EVENTS are chosen and arranged ENTIRELY by unpaid volunteers, committed to serving the Region community for professional CPD and the general interest of the wider public. CIBSE HCNW Region does not organise social or largely-social events.
ANY QUESTIONS: Please read the details below. "Contact The Organiser" which is quickest (there's a link on this page) rather than CIBSE HQ, thank you.
PUSHKIN HOUSE is a Registered Charity (313111), it is non-political, it supports art and culture.
CIBSE is a Registered Charity (278104). It supports the delivery of art and science to the wider public. So as policy, HCNW Region seeks out charity venues, not only to maximise the number of events the Region can run within its limited CIBSE grant, but also to pursue CIBSE's charitable objects - by supporting other charities serving wider society.
REGIONS: Regional events not only offer technical insight, but also provide a forum for novel, alternative and sometimes incisive or critical views from speakers, which do not necessarily represent the views of CIBSE (nor HCNW Region).
FUNDING: This event is fully-funded by CIBSE HCNW Region from its charitable grant, about £7 per HCNW Member, per year. The Region Committee does not organise social events.
PUBLIC TRANSPORT: Nearest tube, Holborn (Piccadilly and Central). Holborn is very well-connected for buses.
MOTORISTS: There is an underground car park under Bloomsbury Square.
ACCESS: If you require assistance with the stairs to the basement, please get in touch.
TERMS & CONDITIONS: Just to be clear, CIBSE HCNW and the premises reserve the right to refuse or withdraw admission and such a decision is final. Screens and audio are not cinema quality. Enjoyment of the event is subject to the limitations of the premises, speaker availability and our technical facilities executing what we intend them to do - technical performance is not guaranteed. CIBSE HCNW will not be liable for travel costs, parking charges, excess charges and fines, accommodation costs or the cost of any refreshments not provided at the event by CIBSE HCNW.
TICKETS & ADMISSION: Proof of membership* of CIBSE, or another body considered by CIBSE HCNW to be a Chartered or Licensed Body (eg. the IET, Energy Institute, etc) may be requested before being granted admission at the CIBSE Member rate.
GENERAL PUBLIC: The public are welcome by paid ticket (when fees reach a threshold, the fund may be donated by HCNW Region to the CIBSE Benevolent Fund), or the Region's hardship concession, if eligible.
RECORDING - PRIOR PERMISSION REQUIRED: The organisers insist that any intention to record (audio or video) any part of the event is announced and that consent is obtained from all those attending.
FOOD & REFRESHMENTS: 50/50 vegetarian/non-vegetarian, no other criteria. Please let us know if you have any special dietary requirements. To minimise waste, we under-order food, particularly for events starting later; so if you're hungry, arrive early. In London wine and soft drinks are served. Because of transport considerations, HCNW events outside London are alcohol-free.
REFUNDS: Requests for refunds must be submitted no later than 48 hours before the event starts. Members of the public joining up as a CIBSE Affiliate at or immediately after the event may be refunded on request.
BAGGAGE & POSSESSIONS: Please look after your possessions at all times. CIBSE HCNW and the venue cannot be held responsible for lost or missing items.
CANCELLATION: As with any event, this one is subject to cancellation. CIBSE HCNW will not be liable for travel costs, parking charges, excess charges and fines, accommodation costs or the cost of any refreshments not provided at the event by CIBSE HCNW. In the event of cancellation, CIBSE HCNW will refund deposits.
WAITLIST: Where an event is over-subscribed, CIBSE HCNW may add individual ticket requests to a Waitlist, or release tickets to individuals on the Waitlist in a priority order based upon previous booking and attendance patterns.