Description
HCNW Annual Meeting
Agenda
18:45 On Screen Reports from the Chair, Secretary and Treasurer
19:00 Chair's Address, Presentations and Q&A on the Reports
19:10 Eventbrite, Central Policy and General Data Protection Regulation
19:15 The HCNW Elections
19:30 The New Chair's Address
The HCNW Annual Meeting is a celebrated event. The formal proceedings are brief, and elections presided over by our Returning Officer.
A compliant Formal Notice was requested for the due date and has been issued via the CRM. A further notice for the due dates will announce the HCNW Elections and Candidates via the CRM.
19:40 Technical Presentation
Scotia Energy has been selected to provide a low carbon Energy Centre Solution for Wirral Metropolitan College in Liverpool. The energy centre is projected to reduce the college's current energy costs by 50% and pay back in under 5 years.
Interestingly, the solution consists of two small 65kWe gas turbines with unique latent heat thermal storage plus a lithium ion electrical battery storage unit to balance the daily thermal and electrical energy profiles, minimising electricity import and maximising CHP efficiency.
The existing energy profile has been monitored via Scotia Energy's Metering and Monitoring and Targeting system to ensure that the proposed plant is correctly sized and will also provide the base energy information for savings verification, a key part of improving Building Energy Performance.
Specially commissioned by HCNW Region, our speaker will explain the system design, system integration, project implementation, commissioning and ongoing verification needed to meet the short payback criterion.
In the Swedenborg Hall (opposite Pushkin House), the presentations begin at 18:45
Live Music by Ed Hicks and Company arranged by HCNW Social Committee and kindly sponsored by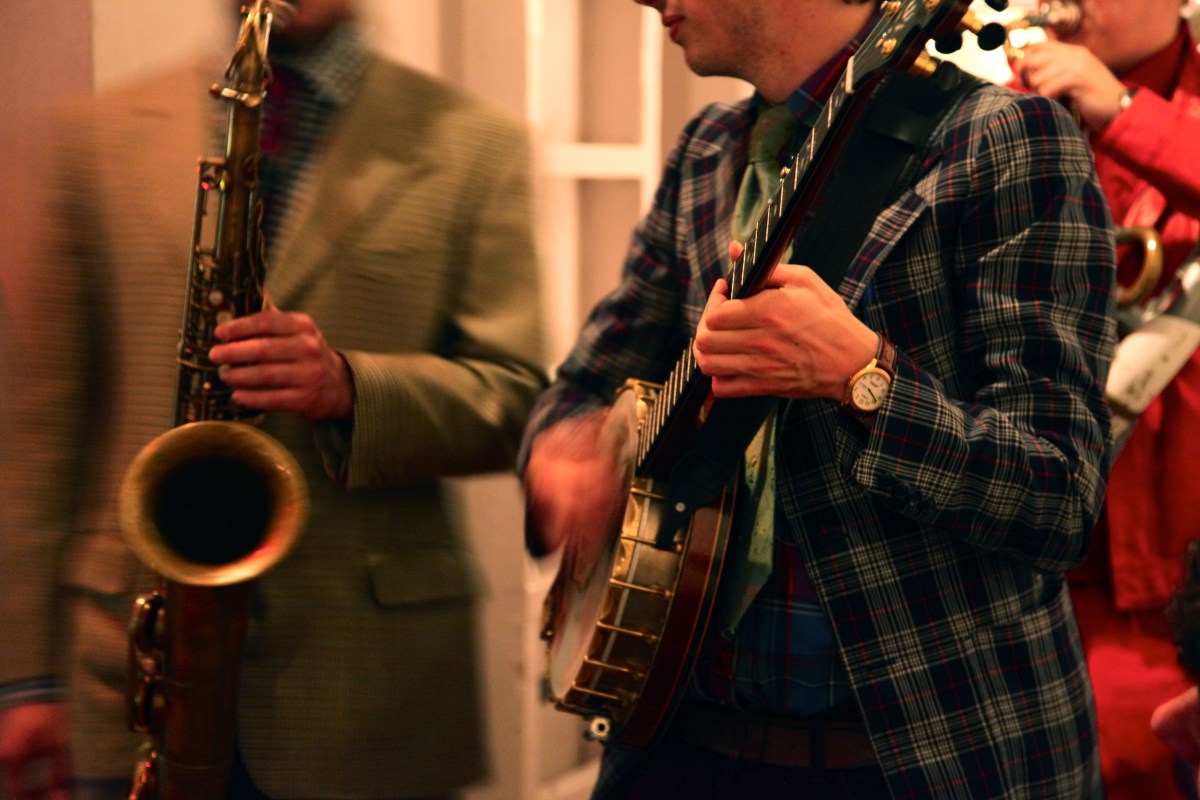 Organiser: Chris Jones

Posted: 23 November 2017
HCNW politely requests other CIBSE groups to avoid booking Central London events on the same day at exactly the same time.
Food, Soft Drinks, Wine and Networking by Cooking4aCrowd - and CIBSE HCNW 25th Anniversay Prizes
CIBSE HCNW Region takes great care to avoid wasted food. So if you do book through Eventbrite and realise you can't make it, please consider others who are less fortunate - please cancel your Eventbrite ticket (My Tickets, This Event, Cancel Order).
CIBSE HCNW EVENTS are chosen and arranged ENTIRELY by unpaid volunteers, committed to serving the Region community for professional CPD and the general interest of the wider public. CIBSE HCNW Region does not organise social or largely-social events.
ANY QUESTIONS: Please read the details below. "Contact The Organiser" which is quickest (there's a link on this page) rather than CIBSE HQ, thank you
CHARITABLE: The Swedenborg Society is a Registered Charity (209172), it is non-political, it supports art and culture. CIBSE is a Registered Charity (278104). It supports the delivery of art and science to the wider public. So as policy, HCNW Region seeks out charity venues, not only to maximise the number of events the Region can run, but also to pursue CIBSE's charitable objects - supporting other charities and serving wider society, beyond the membership ranks.
REGIONS: Regional events not only offer technical insight, but also provide a forum for novel, alternative and sometimes incisive or critical views from speakers which do not necessarily represent the views of CIBSE (nor HCNW Region).
FUNDING: This event is fully-funded by CIBSE HCNW Region from its charitable grant, about £7 per HCNW Member, per year.
PUBLIC TRANSPORT: Nearest tube, Holborn (Piccadilly and Central). Holborn is very well-connected for buses.
MOTORISTS: There is an underground car park under Bloomsbury Square.
ACCESS: Short steps to the Hall. If you require assistance, please get in touch.
TERMS & CONDITIONS: Just to be clear, CIBSE HCNW and the premises reserve the right to refuse or withdraw admission and such a decision is final. Screens and audio are not cinema quality. Enjoyment of the event is subject to the limitations of the premises, speaker availability and our technical facilities executing what we intend them to do - technical performance is not guaranteed. CIBSE HCNW will not be liable for travel costs, parking charges, excess charges and fines, accommodation costs or the cost of any refreshments not provided at the event by CIBSE HCNW.
TICKETS & ADMISSION: Proof of membership* of CIBSE, or another body considered by CIBSE HCNW to be a Chartered or Licensed Body (eg. the IET, Energy Institute, etc) may be requested before being granted admission at the CIBSE Member rate.
GENERAL PUBLIC: The public are welcome by paid ticket (when fees reach a threshold, the fund may be donated by HCNW Region to the CIBSE Benevolent Fund), or the Region's hardship concession, if eligible.
RECORDING - PRIOR PERMISSION REQUIRED: The organisers insist that any intention to record (audio or video) any part of the event is announced and that consent is obtained from all those attending.
FOOD & REFRESHMENTS: 50/50 vegetarian/non-vegetarian, no other criteria. Please let us know if you have any special dietary requirements. To minimise waste, we under-order food, particularly for events starting later; so if you're hungry, arrive early. In London wine and soft drinks are served. Because of transport considerations, HCNW events outside London are alcohol-free.
REFUNDS: Requests for refunds must be submitted no later than 48 hours before the event starts. Members of the public joining up as a CIBSE Affiliate at or immediately after the event may be refunded on request.
BAGGAGE & POSSESSIONS: Please look after your possessions at all times. CIBSE HCNW and the venue cannot be held responsible for lost or missing items.
CANCELLATION: As with any event, this one is subject to cancellation. CIBSE HCNW will not be liable for travel costs, parking charges, excess charges and fines, accommodation costs or the cost of any refreshments not provided at the event by CIBSE HCNW. In the event of cancellation, CIBSE HCNW will refund deposits.
WAITLIST: Where an event is over-subscribed, CIBSE HCNW may add individual ticket requests to a Waitlist, or release tickets to individuals on the Waitlist in a priority order based upon previous booking and attendance patterns.