Description
You are invited to join our free comprehensive seminar on District Heating and financial security from heating bills.
Date: Wednesday 2nd May

Arrival: 10:45
Presentation: 11:00 – 12:30
Lunch & Networking: 12:30 – 13:30
Location: Aldgate/Bishopsgate Suite - America Square Conference Centre, No1 America Square, 17 Crosswall, London, EC3N 2LB
Feature Speakers:
Fergus McEwan, Senior Compliance Officer in the Heat Networks Team at the Office for Product Safety and Standards (OPS&S), within the Department for Business, Energy and Industrial Strategy (BEIS). The OPS&S was created on 21 January 2018 to provide national capacity on product safety, superseding the former Regulatory Delivery directorate.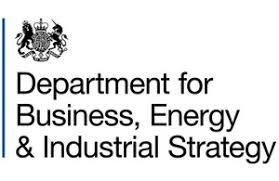 Lindsay Hedges, Commercial Manager - LanTen - LanTen Metering Services provide the leading metering, billing and customer management service for Landlord who operate private energy networks. Their focus is simple - to provide unrivalled customer satisfaction to Landlords who want clear and simple energy billing and metering.

Ian Hextall, Business Development Manager - Secure Meters manufactures products and offer services to monitor and report energy/heat consumption. We at Secure, empower people to make a real difference by reducing the energy they use, their impact on the environment and to safeguard energy supplies. www.securemeters.com
Topics that will be discussed during this seminar:
- Communal/District Heating Overview
- Legislation, Legislation Pitfalls, Future Proofing
- Market Growth
- Metering, Billing and Revenue Management
- Remote Surveillance
- Case Study
This seminar will also overview case studies detailing what issues were faced, how these were tackled & the outcomes produced.
After the presentation, there will be an opportunity for a live demo, light lunch and networking.
Places are limited. This seminar will be of interest to consultants, development investors, housing associations, local authorities and contractors involved in district heating.
Click Here to watch a preview for our Heat Network/District Heating Seminars.