Event Information
Refund policy
Refunds up to 7 days before event
Eventbrite's fee is nonrefundable.
FOUR DAYS of talks, films, lectures and rituals dedicated to the Triple Goddess of the Crossroads, Hekate (or Hecate).
About this event
The Goddess Hekate continues to illuminate the Mysteries for many today far beyond the borders of Her historic areas of worship. Hekate is described both as a benevolent Goddess, capable of granting success in many areas of life, a nurse to the young, a saviour of cities - and as a shapeshifting goddess of magic, who takes on many forms (animal and human). In the Mysteries of Eleusis, it is Hekate who wields Her torches to guide both the Goddesses Persephone and Demeter. In the Cult of the Phrygian Great Mother Hekate stands with Hermes (the Messenger God) by the throne of Kybele.
Powerful, Magical and Mysterious - Hekate guides her followers through all the stages of life: birth to life to death to rebirth. She rules over a portion of the Earth, the Starry Heavens and the Oceans, and can often be found on the liminal boundaries between.
The Hekate Symposium aims to provide a space for all those interested in Hekate, to come together and learn from some of Hekate's most respected and knowledgeable Priestesses, Priests, Devotees, Magicians and Witches. This year, by popular demand - as well as due to the pandemic - the Hekate Symposium will be offered to an international audience as a webinar for the first time. While virtual formats have some limitations, it also opens up many new possibilities - speakers from further afield will be able to join us, and attendees will be able to join us from all over the world from the comfort of their homes.
Speakers include:  Caroline Wise, Carrie Kirkpatrick, Christina Moraiti, Emily Carding, Dr Georgi Mishev, Jack Grayle, Dr. Sasha Chaitow, Jake Stratton-Kent, Jason Miller, Karin Rainbird, Mat Auryn, Dr Caroline Tully and Sorita d'Este. Ritualists include Magin Rose, Laurie Bizarro, Arabela Jade, Drayk Benfield, Gio Diaz and the Sanctuary of Hekate Soteira. Also streaming films by Orryelle Defenestrate Bascule, Carrie Kirkpatrick and Emily Carding. A program, with more information on the talks can be found at http://theurgia.co.uk/
The Symposium will include talks drawing on different aspects of the Goddess' history and ancient worship; as well as modern practice. In addition to the talks, there will be meditations, music, devotional songs and ceremonies.
The Rite of Her Sacred Fires: The Hekate Symposium 2021 coincides with the 11th annual celebration of the Rite of Her Sacred Fires (May Full Moon) which was first celebrated in May 2010 and we will be marking this with live ceremonial contributions from around the world on Sunday 1:00 BST / 12:00 UTC.
Catch up later: Recordings of the talks & ceremonies will be made available to ticket holders afterwards, and will remain active for at least 90 days.
Tickets
In Ancient Anatolia "equality meals" were offered in the name of Hekate and Zeus, and with this in mind, tickets to this event are being offered at prices to suit all budgets, including a 'by donation' option, with no prejudice - all ticket holders will be treated as equals. This event is inclusive
- All tickets provide access to the entire event and recordings.
Enodia (In the Road) - £45.00 (Full Price)
Trioditis (Three-ways / Crossroads) - £33.00 (Concessions - no proof required)
Polimorphy (Many-formed) - By Donation (Pay what you can, according to your circumstances - no judgement!)
Kourotrophos (Child's Nurse) - £99.00 (By purchasing this ticket you will be helping us to provide places for those who are unable to afford tickets otherwise, due to circumstances such as financial hardship. As a sponsor, you will get a special mention in the program and on our website. Your generosity will help us to provide places to individuals who would not otherwise be able to participate in this event.
When & Where
Put it in your calendar! 20, 21 and 22 & 23 May. Thursday and Friday, from 7pm UK BST. On Saturday and Sunday UK 4:30pm to 11pm (BST). See http://www.theurgia.co.uk for program. Information will also be in the emails sent out to you. Eventbrite does not allow for us to set the times differently for each day so it is essential you check the program and emails you are sent!
We will be broadcasting with Zoom Webinars, if you are unfamiliar with Zoom check it out before the date so that you are familiar and know what to expect. It is free to you to install and use, and you can use it on a smartphone, tablet or laptop. If you are unable to use the app, it can be used in a browser.
~~ Trivia ~~
The first Hekate Symposium took place in Glastonbury, England in 2012 - if you are interested in browsing photos and information about previous events, please visit the archives at www.theurgia.co.uk.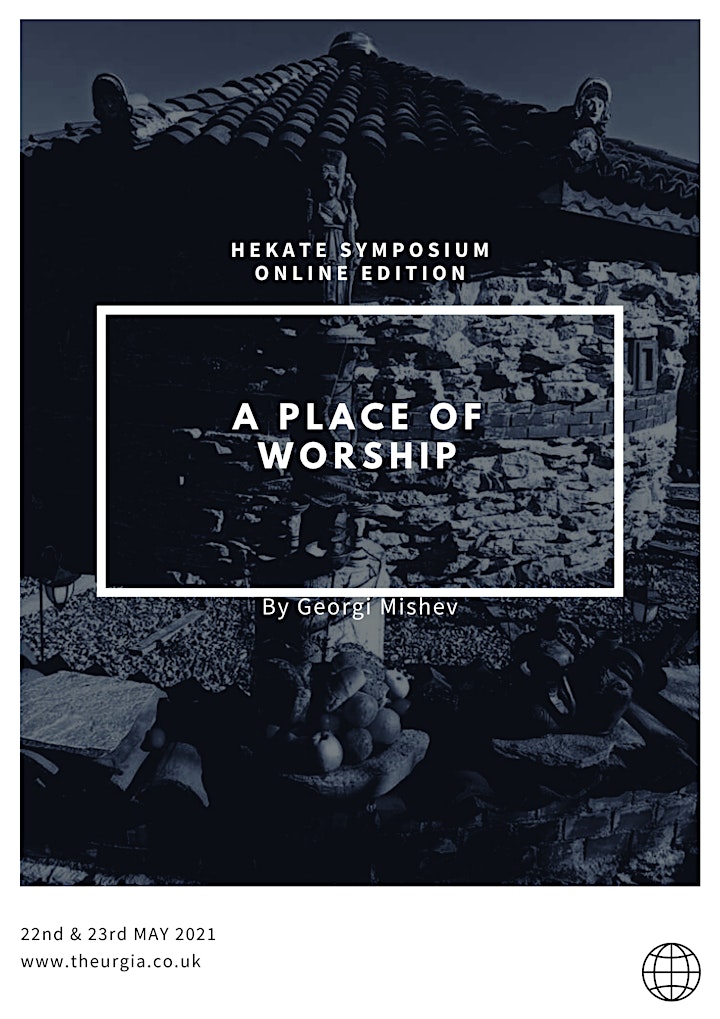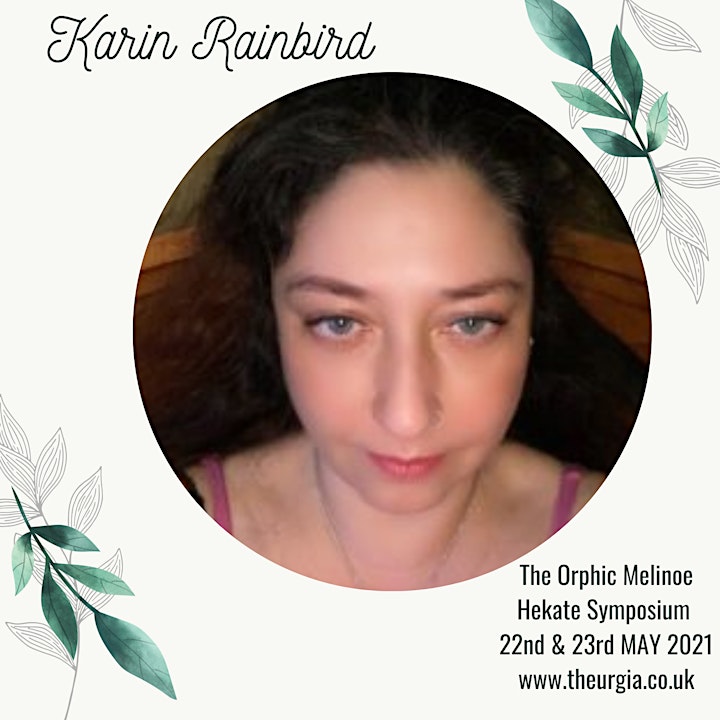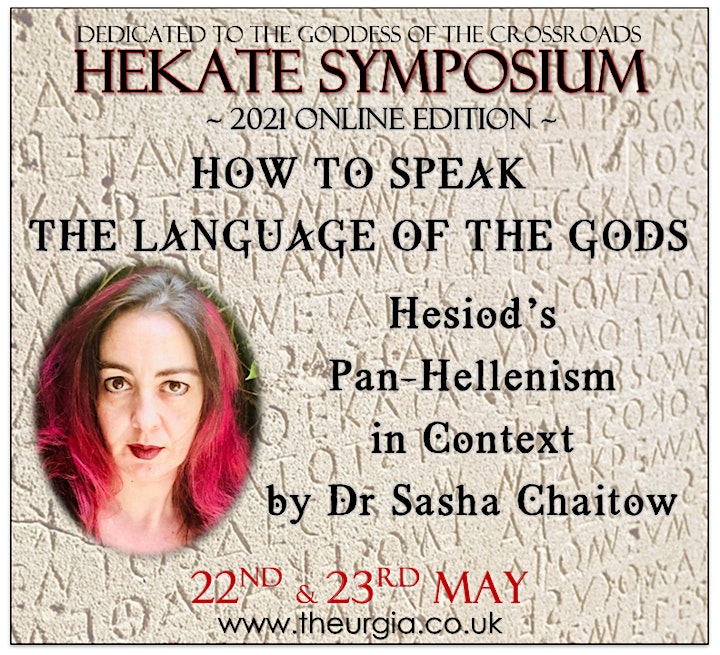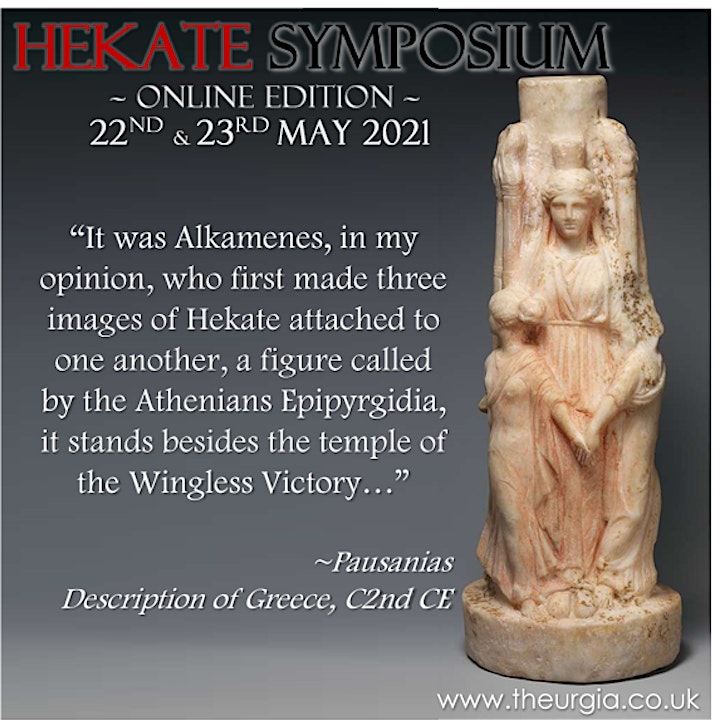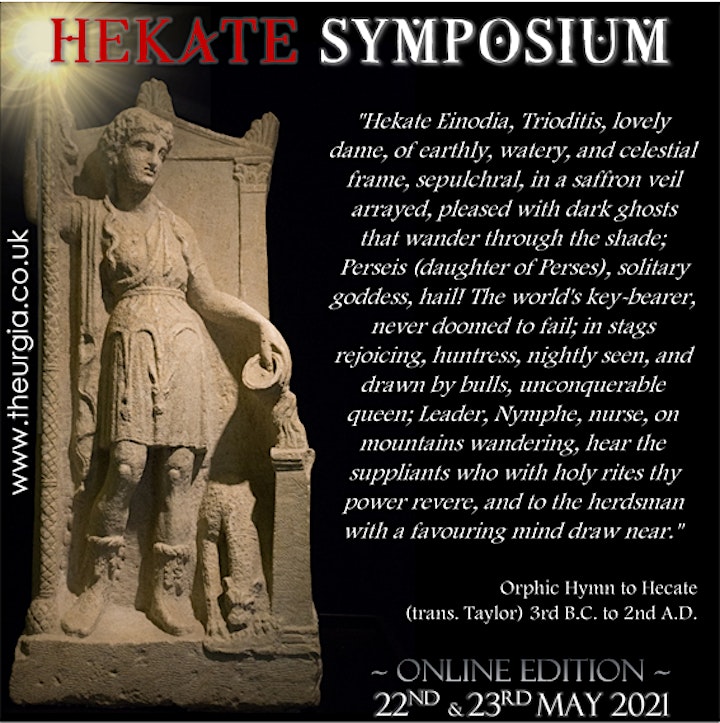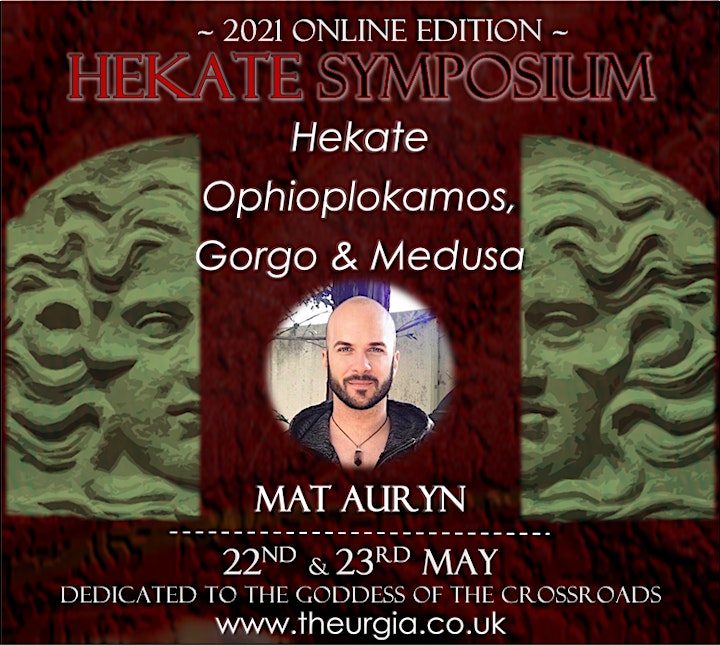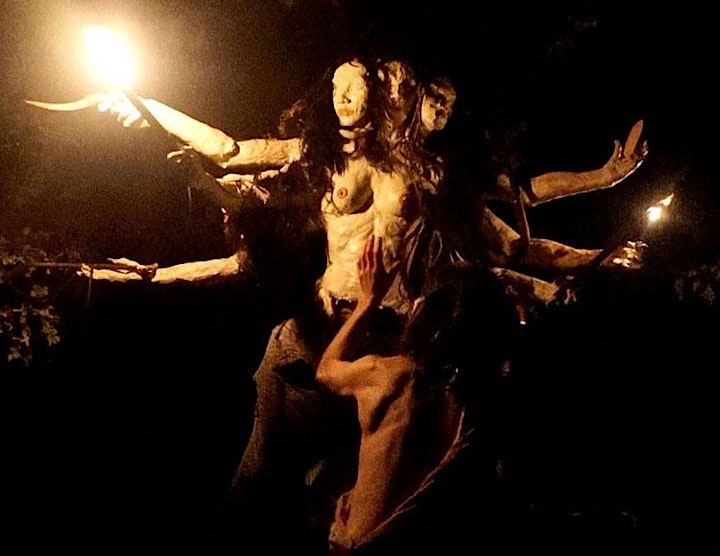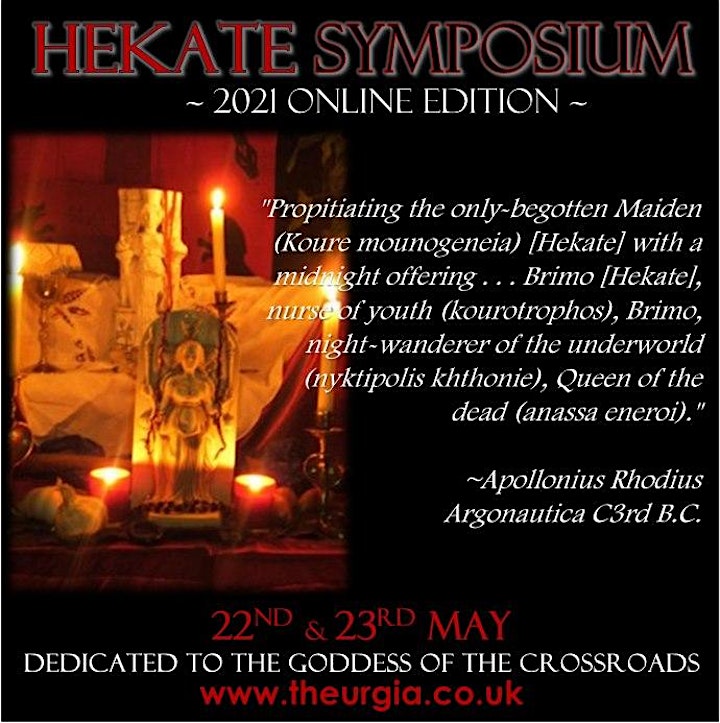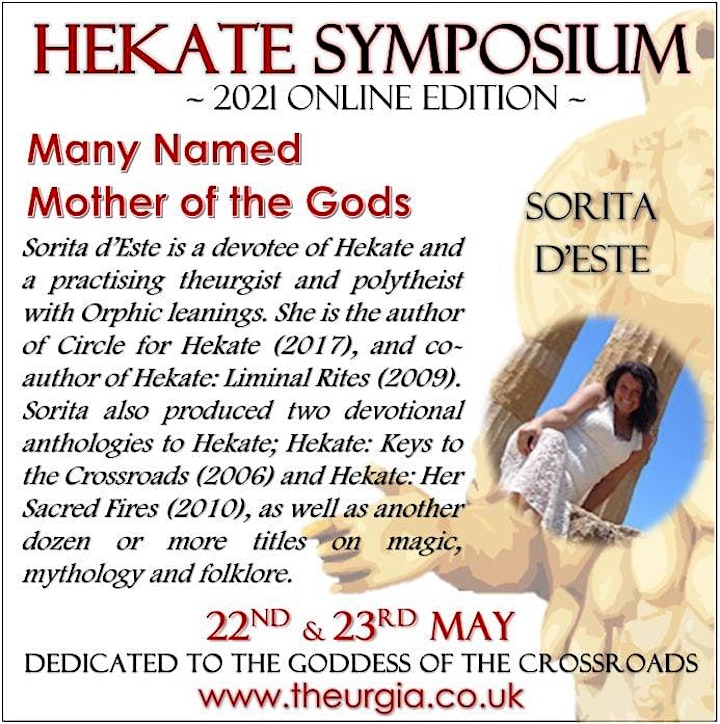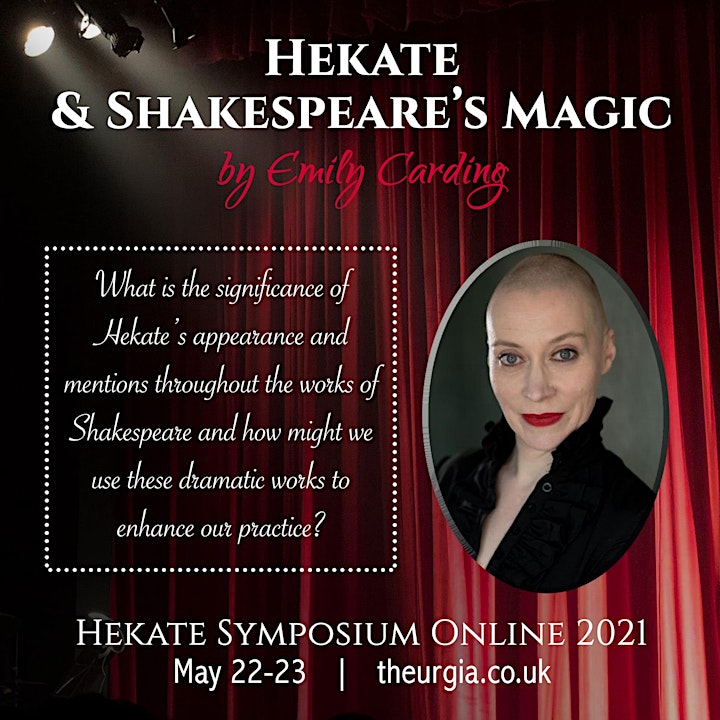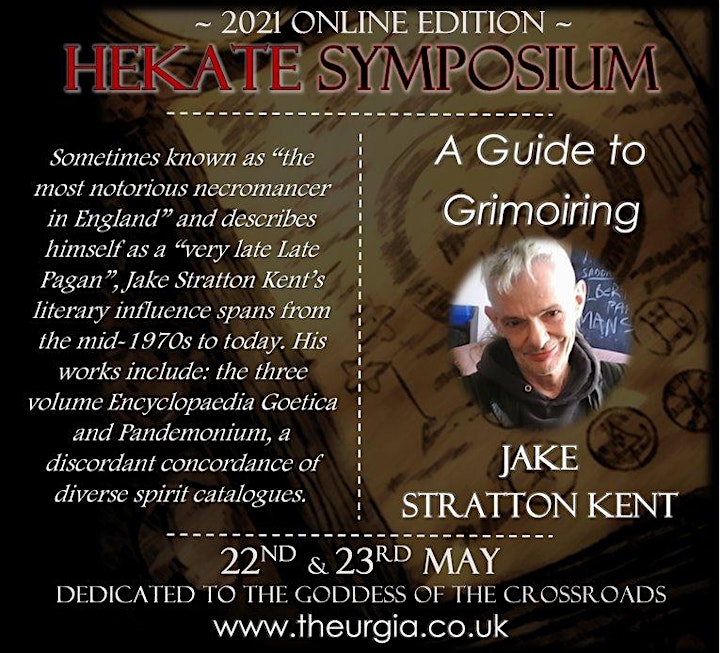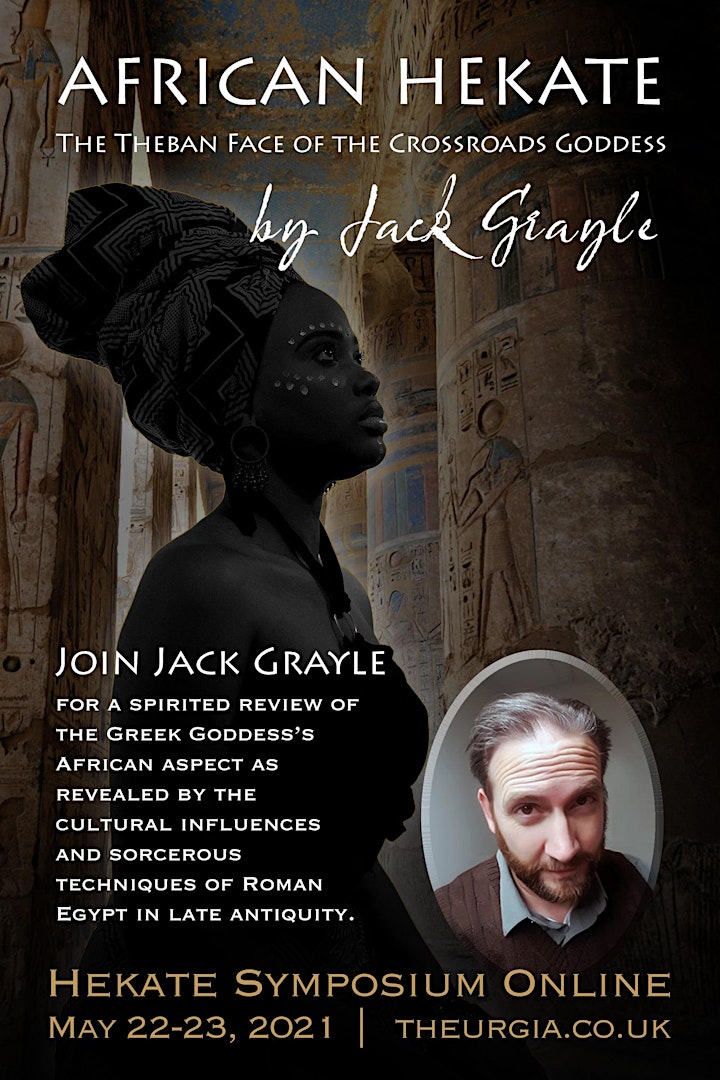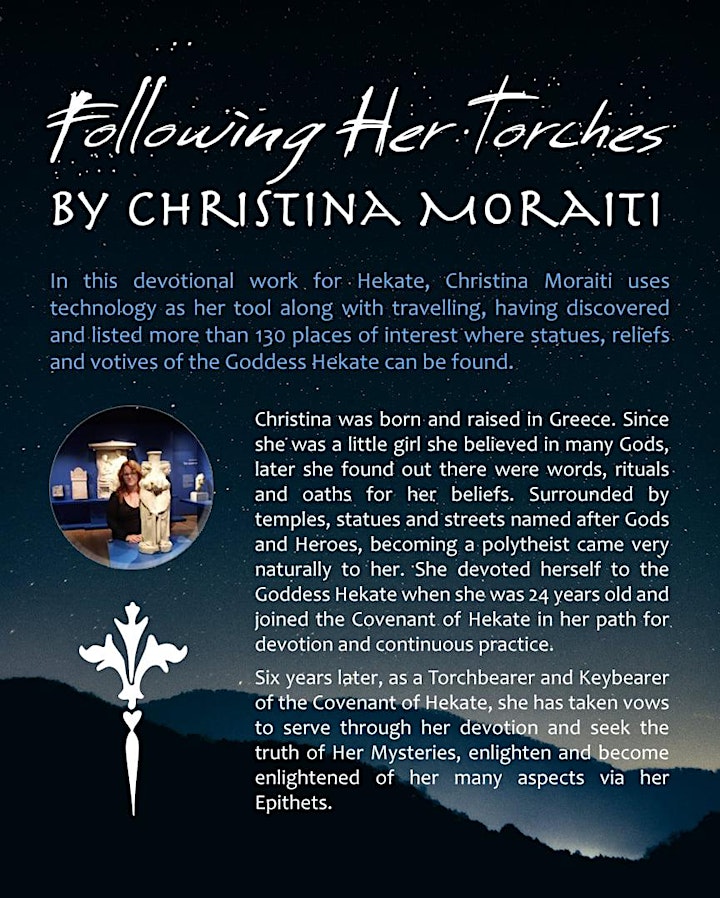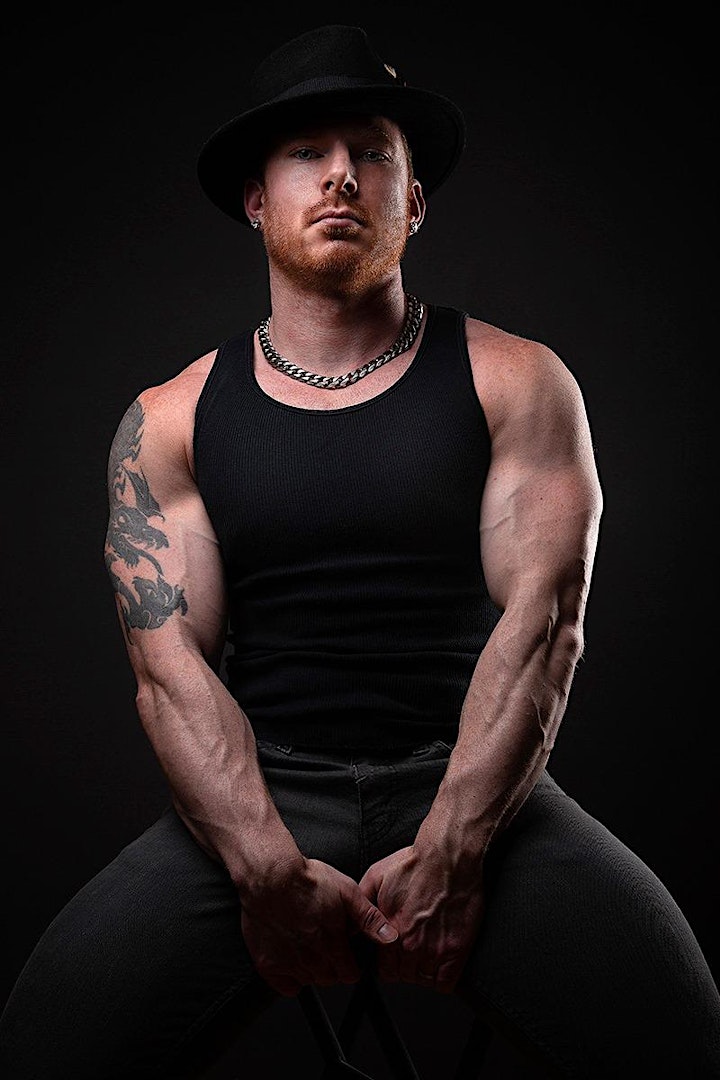 Date and time
Location
Refund policy
Refunds up to 7 days before event
Eventbrite's fee is nonrefundable.
Organiser of The Hekate Symposium 2021 - Dedicated to the Goddess of the Crossroads