About this Event
On a pilgrimage in February, the Crew found themselves in the mountains where they agreed to host a party. They made a sacrifice and bathed themselves in the blood of a rabbit. After performing a cleansing ritual, washing away the blood they knew that The Hidden Relic was born.
This year Altry Crew are hosting our first Psychedelic Trance extravaganza. This June we invite you to uncover the mystery with us.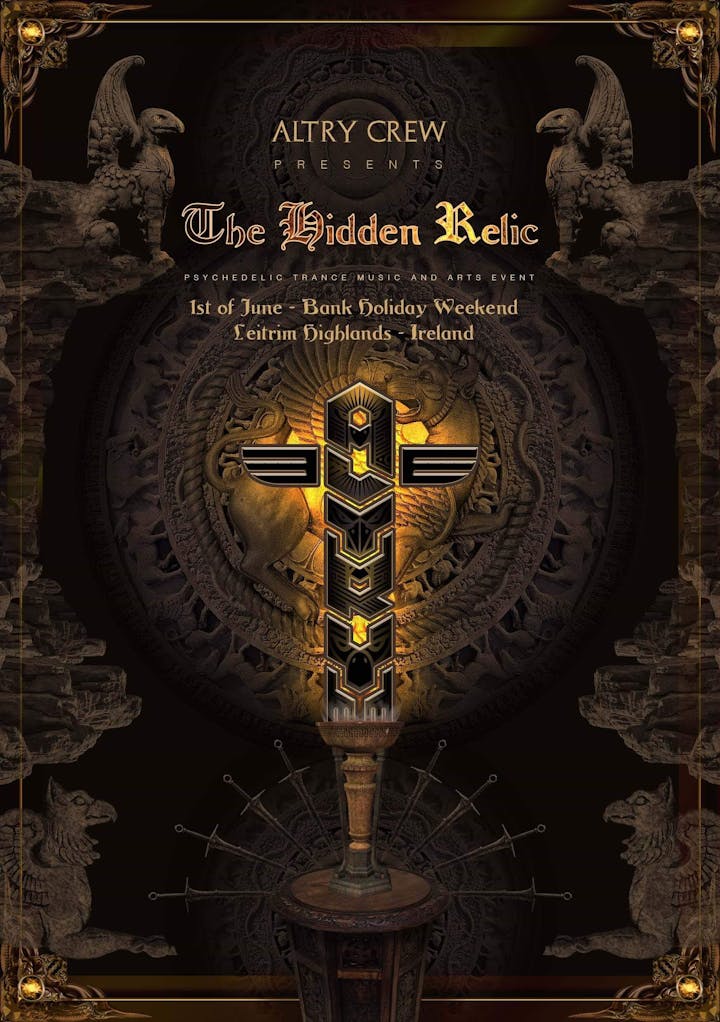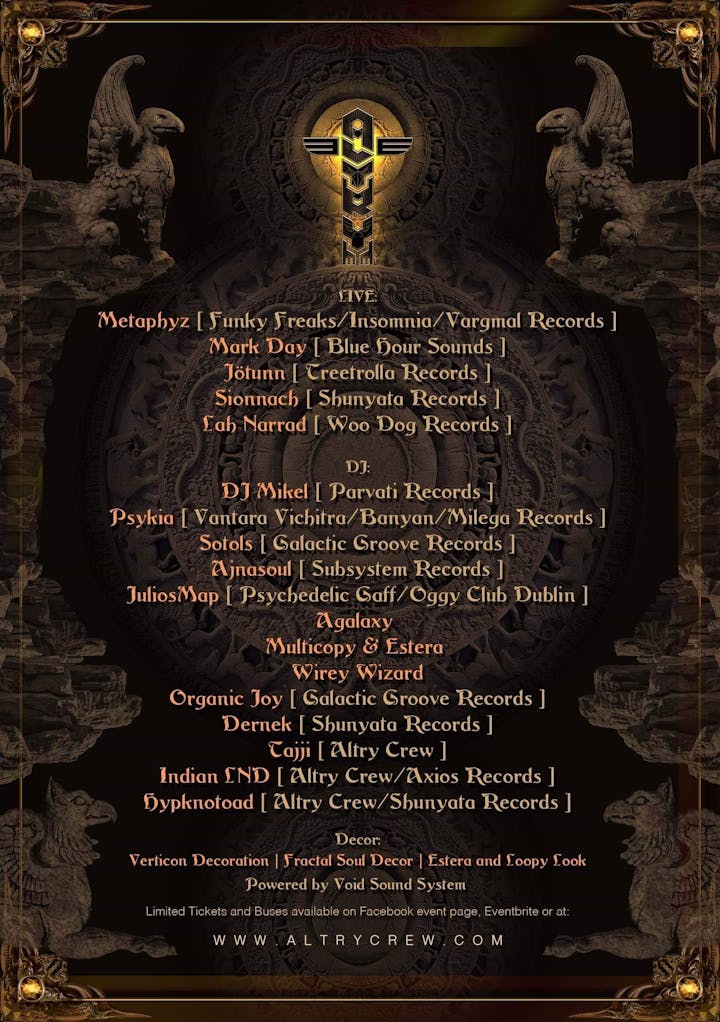 The Hidden Relic
1st of June - Bank Holiday Weekend
Leitrim Highlands
Ireland
Party Information
Site is open from 01/06/19 12:00 and will close the following day 02/06/19 at 15:00.
Event runs from 01/06/19 12:00 to 02/06/19 12:00.
Gate will be open from midday for 12 hours until midnight 01/06/19. If you have purchased a ticket or plan to and cannot arrive until after this time please contact our Facebook page or on the day SMS (0044) 7401 190 002 and we will make arrangements with you.
Feel free to bring a tent if you want to get some rest before heading home.
Light refreshments available on site but we would advise you pack some food if you are staying for the entire event. Nearest town is 20m car journey.
Buses from Dublin are arranged to leave The Custom House 01/06/19 11:00 and will return from event site at 02/06/19 15:00 arriving in Dublin around 18:00.
Car parking available with no charge but limited to 50 vehicles. We will send emails to attendees who do not have a bus ticket to confirm how they are travelling.
Party is BYOB, no glass please!
Second Bus from Dublin is priced slightly higher at 15e.
Tickets Remaining: 5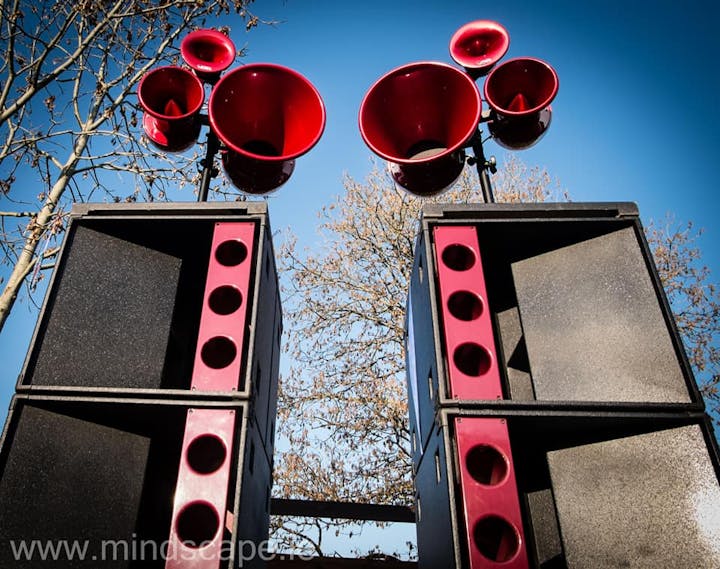 Location will be shared to ticket holders only.