Description
Launch a Home Business. Build a Legacy. Travel the World. Take Your First Step in this Amazing Journey with Guidance from my Coaching and Mentorship.
Do you want me to help you successfully setup, launch and run a 6 figure business over the next 6 months? (3 people only)
I have capacity to take on a handful of new clients this month...
If you're one of them, together we will:
- Create ALL the marketing materials for your business.
- Take care of all the 'back office' setup, so capturing leads, building your list, building your audience and making sales, happens easily, without hassle or drama.
-Setup your BLOG social media accounts, improve your SEO so that you have short and long term methods of building your organic audience.
Now, to be clear, this is NOT a 'done for you' service. I will not be doing all the work here.
We will be working TOGETHER.
This will all be done for FREE! However, there are two small conditions...
Join me your host Karen Roberts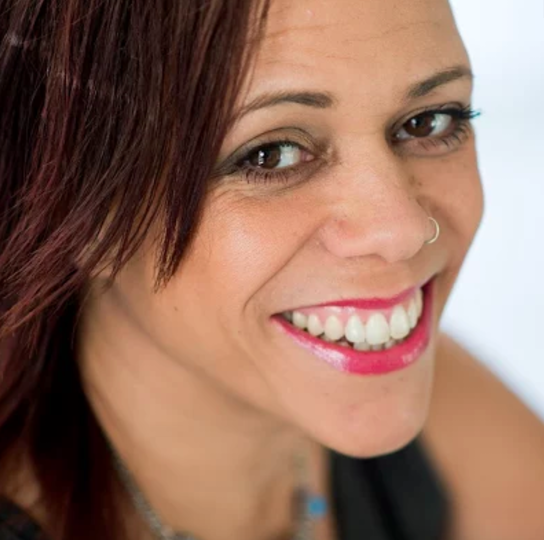 1. You need to be prepared to work hard!
If we're going to work together on your next event, you need to be 100% committed to this project for the next 3-6 months. If you're one of these people who likes to "dabble" in and out of projects - you might as well stop reading now - this is not for you. But if you can commit 100%, I'd love to work with you and help you get as many highticket sales as possible in the next 90 days.
2. You need to be prepared to give me a video testimonial once the results are in.
I won't make any up front profit on this venture. In other words, I'm prepared to waive the usual £10,000 +VAT fee to work with you, and you just give me a video testimonial with all of the reults achieved which will help ME get more sales down the road.
We will go through the entire process - from planning to execution - together.
I'm looking for a maximum of 3 projects only. These people will work closely with me over the next 3-6 months to make high ticket sales of a minimum of $1250 per sale.
By the way...
Let me say up front, I HATE those hyped up programmes that promise you'll make like £17million in the next year by sitting on your arse and doing nothing. They're just not realistic. So I can not and will not make any promises here.
I'll do my bit (help you define a strategic plan, work with you to create the marketing material, I will even do the sales presentations for you) and YOU will also need to put in the hours as well.
What I will tell you, is that unless I believe you are going to be making close to 5 figures monthly by the end of the 6 months, then I won't take it on.
So what I'd like to do is invite you to come and spend a day with me (for FREE) where I'll show you the "ins and outs" of how I work, so you can see for yourself what it's all about and together we can decide if it's a good fit for us to work together on your project.
So, the big question:
WHY AM I DOING THIS?
Aren't I just creating more work for myself?
That's a valid question. So let me explain the two main reasons why I'm looking for 3 new projects to work on:
1) PROOF: I will be launching my HIGH TICKET ROAD TO SUCCES as a Live Event (this will be a FREE 1-day live workshop like the one I'm offering you but on a much larger scale) to share new case studies from the stage. It's important to me that I offer case studies that reflect the fact that it's absolutely possible to build a highly lucrative online business without being a 'guru' or having a big list.
2) PROFIT: Whilst I am very excited about running live events, the most profitable part of my business will always be private client work. Workshops take a lot of effort to fill and cost a lot of money to run, and in order to maintain a healthy profit margin, it's good for me to continue to work on private client projects.
Now, just to reiterate, if we decide to work together we'll be working closely alongside each other for the next 3-6 months as we build your buiness.
IMPORTANT NOTE: I've personally invested thousands of dollars over the last few years building my business. That includes learning and honing some of the best marketing systems in the world, testing literally hundreds of different campaigns to find out what works and what doesn't. I've invested time and money in building a list of people, and so clearly, my new clients will be expected to commit fully or I'm wasting my time.
Whilst I'm happy to waive the fee I'd normally charge for working with a private client, you will be expected to give a video testimonial once you start getting results.
In return, if you follow my instructions, I expect you to be making a minimum of £5,000 in sales (probably a lot more) by the end of the 6 months.
But as I already mentioned, before we can decide whether or not this opportunity is right for you, I'd like to invite you to "discover" it all for FREE first. So, I've decided to host The High Ticket Road To Success for interested parties at my home in Chislehurst, Kent on Friday 26th May.
At the The High Ticket Road To Success I'll show you behind the scenes of this amazing buiness model and sales system, I'll show you step-by-step how people from all backgrounds and walks of life, without any computer kills are gneraing incredible sums of money.
In the time we have together, I promise won't hold back a single detail, because I want you to have all the facts.
Then we'll have a quick lunch (on me!) and in the afternoon you'll have the chance to ask as many questions as you like.
Finally, if you'd like your project to be considered for one of the 3 spaces I have available, you and I will sit down together for a private 1-to-1 interview where we'll decide if this opportunity is right for you.
We'll start at 11am and I expect to wrap up around 3pm. A couple of points about The High Ticket Road To Success:
1. There are only 3 spaces available.
Due to the personal nature of the day, I can only allow 6 people to attend. So, please do NOT attend unless you're at least very interested in this opportunity. Having said that, you MUST attend if you want to be considered as one of the 3 people I'm going to team up with.
I can't be spending hours on the phone with each individual who's interested. That's why I'm running the The High Ticket Road To Success! So I can take a few hours out of my calendar and explain everything to 6 people all at once!
So in order to be considered, you must attend. No exceptions.
2. It's free to attend.
However,
This is just to demonstrate your commitment. The way I see it, is if someone won't pay the $49 deposit to attend The High Ticket Road To Success, there's no way they'll be prepared to invest their time and resources in making the project a success.
When you attend The High Ticket Road To Success, there's no obligation whatsoever. If you decide this opportunity isn't right for you, your deposit will be refunded to you immediately.
If you'd like to reserve your place at The High Ticket Road To Success on 26th May, just click the link below to pay your fully refundable deposit of $49
http://www.karenroberts.tv/deposit
If you have any further questions before committing to attend The High Ticket Road To Success, please email me on karen@karenobertscoaching.com
Remember, there are only 6 spaces available at The High Ticket Road To Success. Once they have been snapped up, this opportunity will disappear.
So if you're at all interested, I urge you to read this again and reserve your space on The High Ticket Road To Success today. If you come along and the opportunity isn't for you... no problem! I'll happily refund your $49 deposit immediately. You really have nothing to lose!