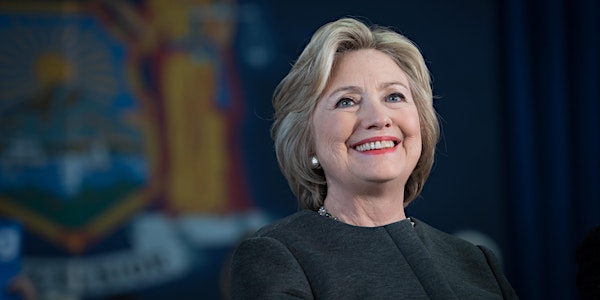 The Hillary Rodham Clinton Chair in Women's History Events - Live broadcast
Join us for a live broadcast roundtable discussion 'Women Making History: The Future' and an Address by Secretary Hillary Rodham Clinton
About this event
First announced in October 2020, the Hillary Rodham Clinton Chair of Women's History has been created to enhance the University of Oxford's existing work in women's history by driving pioneering research around intersectional equality, and transforming how the subject is taught and studied at Oxford.
Professor Brenda E Stevenson is a world leading historian of race, slavery, gender, family and conflict, and joins the University of Oxford from her role as Nickoll Family Endowed Professor of History at UCLA.
Women Making History: The Future
5.30 - 6.30 pm GMT
'Women's History: The Future' is a roundtable discussion giving the audience the opportunity to ask questions to the panel.
Featuring Professor Brenda E Stevenson, Inaugural Hillary Rodham Clinton Chair in Women's History
Five leading historians of women, gender and sexuality will set out their vision of what women's history should be doing in the next thirty years. How will it speak to generations of the future? What questions will it need to address? How can it become truly global? And how can we ensure that women are never again 'hidden from history'?
This event will be broadcast live through YouTube. A link will be provided nearer to the event date. You will have the opportunity to ask questions to the panellists using the question panel in YouTube (please note that you will need to be logged into a Google or YouTube account to post a question).
followed by
An Address by Hillary Rodham Clinton, 67th United States Secretary of State
6.30 - 7.30 pm GMT
"History reveals the past, informs the present, and shapes the future. Yet the story has largely focused on men, including women only as an afterthought or in a supporting role. That must change. Oxford has embraced this challenge. The Hillary Rodham Clinton Chair in Women's History will lead the way, emboldening a global network of scholars and students. I am both grateful and honored."
Secretary Hillary Rodham Clinton