The Hope and Social Grassington Run

Saturday, June 23, 2012 from 9:00 AM to 9:00 PM (BST)
Event Details
CALLING ALL SUPER HEROES!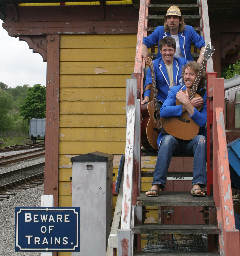 The lovely people at Grassington Festival have set us a challenge.... 

They'd seen the events we'd done; the crazy journeys, the ridiculous challenges and the wide eyed juvenile fun, and they concluded we just weren't trying hard enough. They felt it was all a tad......safe.
So they threw down their gauntlet...Grassington style....
Could we make our way to Grassington Festival travelling by as many forms of public transport as possible? Could we gather crowds and lead them like pie-eyed pied pipers to the Grassington Festival, possibly never to return? Could we show people the beauty and charms of Yorkshire and entertain them along the way? Could we make it to  Grassington Square in time to do a full band headline gig at 4pm, and involve our travelling companions in the performance?
And....could we do it without our magic powers? Could we do it without our musical instruments?
AND... could we do it without any money!?!
A CHALLENGE YOU SAY
Well, if we have your help, we reckon we can. And, we reckon it will be a reeeeet giggle. Kind of like The Cannonball Run meets Challenge Annika at a train spotters tweetup in Skipton.
The options for joining the music and fun filled Great British summer chaos are as follows, you only need tickets for options 1 and 2:
OPTION 1 - PUBLIC TRANSPORT SUPER HERO
£30 Adult (limited places)
£20 Child (limited places, aged 3-16, under 3 go free)
You will be right with us for all the whole adventure. Meeting us at Leeds Station at 9am from where we will catch our first train at 10.20. You are our public transport super heroes, and we will need you to bring a musical instrument with you if you can. We will have no money, so our first task of the day will be to busk for our train fares, and we can't do that without instruments. WARNING: you may also be asked to play! ;)
This option includes a full day of frolics, all your transport (and some of it is pretty exciting) and transport back to Leeds arriving before 8pm. Please bring a picnic lunch and a sense of wonder. 
OPTION 2 - PUBLIC TRANSPORT SUPER SAVER
£10 adult (limited places)
£5 child (limited places, aged 3-16, under 3 go free) 
Join us at 11:30am at Embsay Train Station for one of the highlights of the day; an unforgettable ride on the magnificent Embsay to Bolton Abbey Steam Train, followed by a few hours of fun over a picnic lunch at Bolton Abbey. After which the train will take you back to Embsay, and if you still want more, from there you could make your own way to Grassington Square to see us slay the gig at 4:30pm. Totally kid friendly and highly recommended! Bring a picnic lunch and victuals if you get hungry or thirsty when travelling!
(NB. if it's easier for you it may be possible to meet us in Skipton for this option. Details in email when you book...)
(PS Yes, we said STEAM TRAIN!)
OPTION 3 - I WOULDNT BE SEEN DEAD ON PUBLIC TRANSORT
FREE (unlimited, no tickest required)
[*UPDATED*] Everyone is welcome to join us at The Devonshire Arms near Bolton Abbey for a picnic lunch as we try and entertain any crowds who may have gathered with the random instruments we have been given. If the weather is nice this will be lovely. We will be there opoosite the Hotel around 12.30. After which you could drive on to Grassington Square to see us slay the gig at 4:30pm. Bring a picnic lunch and victuals if you wish. Fully kid friendly. 
OPTION 4 - FESTIVAL ONLY
FREE (unlimited, no tickets required)
Come to Grassington Square. Watch us wreck the mic! Go home...
We are on at 4:30pm, but there is a full schedule of entertainment through the day.
This is going to be loads of fun. Come join us!
H&S x
PS Food is not provided so we advise bringing portable and wonderful sustenance. There will be interesting places to buy supper at Grassington, and remember, public transport, like life, can be dangerous, even for super heroes, so you will be traveling at your own risk.
THANKS
Special mention and thanks to the marvellous Kate Beard from Grassington Festioval who has made this day happen. Her enthusiasm, patience and good humour have made arranging it a joy.
Also, a special mention and many thanks to Leeds Railway Station managed by Network Rail. They have been super helpful and very kind in letting us play in the actual station.
In fact, Yorkshires public transport people, we salute you all for being such great sports!
This Hope and Social/Grassington Festival event is bought to you by a whole bagful of hopeful thinking and the following wonderful organisations: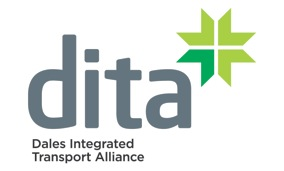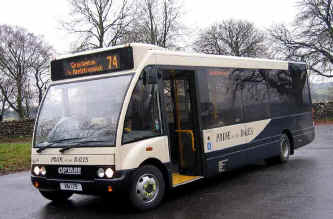 Oooh, one last special mention for the @LOGISTICSHULK who SMASHED THIS THING INTO SHAPE THROUGH GRITTED TEETH!
When & Where

Grassington, Yorkshire, Public Transport! By t'bus and t'train and t'bloody 'orse n' cart!

LS1 4DY Leeds
United Kingdom


Saturday, June 23, 2012 from 9:00 AM to 9:00 PM (BST)
Add to my calendar
Organizer
Hope and Social
www: hopeandsocial.com
tweets @hopeandsocial 
facebook: hopeandsocial
Hope and Social are a band who do things a little bit differently. We're an independent band hailing from Leeds and some of the best things we've ever done have been to do with involving people in the events we run. Soooooo....
.... we've had 70 people Come Dine With Us at our studio...
... we've taken 80 people to the seaside on an open top double decker the Hope and Social Fun Bus...
... and we've done countless shows up and down the country... including Glastonbury.
We also wear Blue jackets.
That's all very good but are Hope and Social actually any good?
Well far be it for me to say...
"Brilliant, uplifting and inclusive. That was amazing, here's your cheque" - Michael Eavis, Glastonbury Festival
"a big sound from this impressive outfit...inspired, anthemic, great" - Q magazine
"smash-your-head-into-the-wall brilliant" - Entertainment Weekly
"one of the UK's top five live bands" - The Independent
"I've heard the name vaguely" - Mark Radcliffe, BBC Radio 2
Loved by our fans, and converting people gig by gig… the most honest thing to say is that we try our best!
Hope and Social are... Simon Wainwright: Vocal, guitar, piano / Rich Huxley: Guitar, Vocals / Ed Waring: Rhodes, Organ / Simon Goff: Bass, Strings / James Hamilton: Trumpet (and other brass) / Gary Stewart: Drums, Vocals… plus anybody else who wishes to don a blue jacket…
The Hope and Social Grassington Run