Description
The House of Lords, Communication and the Media
Lord Speaker Baroness D'Souza
Join the Lord Speaker Baroness D'Souza as she discusses the way in which the House of Lords scrutinises issues relating to the media and communications in the UK.
Members of the House of Lords boast expertise in a range of media and communications background. Find out how their expertise is put to use in the scrutiny of the government's work and proposed legislation.
A panel debate with Prof Tom Gibbons from the University of Manchester will follow the Speaker's main address, chaired by Arif Ansari, BBC North West political editor.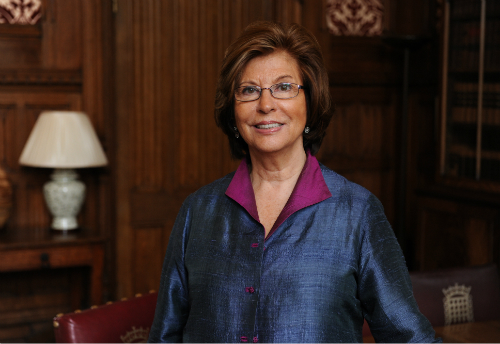 About the Lord Speaker
Baroness D'Souza was elected by Lords members as the second Lord Speaker in July 2011.
She entered the House of Lords in 2004 and was Convenor of the Crossbench Peers between 2007 and 2011.
Baroness D'Souza has a special interest in human rights and development issues. She was a director and consultant for the REDRESS Trust (director 2003-04, consultant 2004-06), executive director of Article 19 (1989-98) and trustee at a range of human rights and development organisations.
In her previous career, Baroness D'Souza lived and worked in southern Europe, Africa, Asia and Oceania.
She was an independent research consultant for the UN from 1985 to 1988. She also worked for the Nuffield Institute of Comparative Medicine (1973-77) and Oxford Brookes University (1977-80).
This event has been arranged by The University of Manchester in partnership with the House of Lords, and the Houses of Parliament's Outreach Service.
Venue:
Lecture Theatre A, University Place, University of Manchester, Oxford Road (opposite Manchester Museum).
Organisers:
Policy@Manchester in Partnership with the House of Lords, and the House of Parliament's Outreach Service.
Contacts:
Louise Pemberton (louise.pemberton@manchester.ac.uk)