Description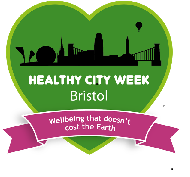 The Human Health Library - Part of Healthy City Week 2016
Click to see our video: https://vimeo.com/184850949
Hosted by Golden Key Peer Mentoring
FREE EVENT - Please book throught Eventbrite (tickets will also be available on the door)
We use books to provide us with stories, but what about the human stories of the people of Bristol?
At Southmead Library on Monday 17th October 10.30-12.30, you can check out an individual rather than a book and hear a real live story of how that individual has achieved health and happiness. The event will be hosted by Golden Key Peer Mentoring in association with Bristol Libraries.
Golden Key Peer Mentors are individuals who have experienced homelessness, mental health issues, offending or substance misuse. They have achieved recovery by focusing on their own health, connecting with others and being honest and open about their journey. Be inspired by connecting with Bristol's diverse community and learn how your own health can be improved by harnessing your own story.......
More Info about Healthy City Week:
The concept of a 'Healthy City Week' emerged from voluntary members of the Bristol Green Capital Partnership's Health and Wellbeing Group as an opportunity to showcase local sustainability and healthcare initiatives during Bristol's year as European Green Capital.
"A fantastic opportunity to gain awareness of the local health and wellbeing initiatives in Bristol."
Healthy City Week 2016 is a Bristol Green Capital Partnership CIC initiative, sponsored by Bristol Health Partners, inspired by city-wide contributors and supported by Triodos Bank, hosts of the Healthy City Week 2016 Hub.