Description
Join Timur Vermes, author of 2014's phenomenal bestseller Look Who's Back, as he visits Heffers to talk about his radical and bold new novel The Hungry and the Fat: 'a close-to-the-knuckle satire about the haves and have-nots in our divided world by one of Europe's finest and most perceptive writers, in which an outlandish conceit follows a kind of impeccable logic to a devastating conclusion'.
Germany has imposed an upper limit on asylum seekers, and Europe's borders are closed. Beyond the Sahara, huge camps have been built for millions of people who have no choice but to wait. They have so much time on their hands they could have walked to Europe by now ... if the Sahara weren't in the way.
When German model and star presenter Nadeche Hackenbusch visits the largest of the camps with MyTV, the young refugee Lionel recognises a unique opportunity: to organise 150,000 refugees and set off on a march to Europe, in full view of the media. German T.V. viewers are gripped and advertising money pours in. The German government is at a loss. As the convoy moves closer, through Jordan and Syria and into Turkey, and , and the anger of the Far Right bubbles over, Germany's far right interior minister Joseph Leubl faces his greatest challenge yet, and two urgent questions: What do we do now? And what kind of country do we want to live in?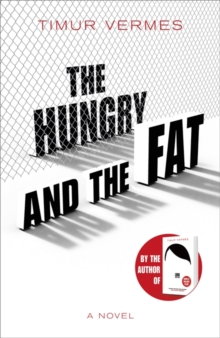 Tickets for the event are priced at £6 in advance or £8 on the door, and can be purchased through this page, by calling 01223 463200 or in person at Heffers bookshop. Please note that tickets are transferable but non-refundable.
If you are unable to attend but would like to request a signed copy, please send an email via the 'contact' button on this page.
Like this? See a full list of our forthcoming events by clicking here.