Learn to mobilise your clients' inner resources and resilience for coping with cancer, chronic illness or a crisis.
About this event

THE IMAGERY TOOLBOX
Sat 16th & Sun 17th October and Sat 27th & Sun 28th November
10:00 - 17:00 (British Time)
In person workshop (in our London Bridge premises on Tooley Street)
NB: this training will take place online if COVID restrictions prohibit the training to be held in person in October and November 21.
Why participate?
Also known as the 'Imagery toolbox', this approach was developed by Jan Taal, a psychologist and psychosynthesis psychotherapist as well as a recognised specialist in this area. Jan has more than 40 years of experience of working with people with cancer and chronic illness.
"A powerful source of inspiration, healing and inner freedom for those facing disease or crises."
"Immensely useful for professionals and patients."
Read more about these techniques in the article written by Catherine Ann Lombard for Therapy Today (June 2020).
Who is it for?
The training is intended for health care professionals, among which nurses, doctors, physiotherapists, counsellors, psychotherapists, social workers, psychologists, psychiatrists, psychosynthesis guides/coaches, spiritual care givers, psychosocial and cam therapists as well intended for lay people who are confronted with, cancer, chronic illness or crisis.
This workshop is also open to interested experienced experts whether qualified or trained in psychosynthesis or not.
Purpose of the workshop
In an era where the costs of healthcare are constantly increasing, self-reinforcing methods such as imagery and artistic expression are important additions to the care of patients.
Imagery and creative expression can contribute significantly to promoting coping and resilience, providing a humanistic, individualised, empathetic, patient centred and often a spiritual response to the challenge of illness or crisis.
The imagination is a realm in which we find our inner resources which we can draw upon to fortify ourselves. Everyone possesses this innate and self-reinforcing ability. 
The Imagery Toolbox contains some excellent 'tools' which can help us to do just this. These take the form of  simple exercises, suggestions and materials which can provide you with the means to teach your clients to use their imaginative resources to increase their power and resilience in difficult times of illness or crisis and recovery.
Requirements
The participants will need to purchase a copy of The Imagery Toolbox. The toolbox can be ordered online at imagerytoolbox.com or during the first day of the training at the Psychosynthesis Trust (cost: £38.50).
The Imagery Toolbox contains an extensive Course Book, 8 audio exercises on mp3 and on CD, 54 symbol cards (photographs), drawing material, a DVD and more. Information and updates: imagerytoolbox.com.
Our approach
Psychosynthesis as applied to psychotherapy is a unique approach that combines both psychology and spirituality. It is a holistic process that helps the individual deal with patterns of behaviours which inhibit or prevent living life in meaningful and fulfilling ways.
The psychosynthesis understanding is that human beings have the internal tools to overcome most situations (intellectual, emotional, spiritual and physical), and that vital and healing sources exist in every human being. Those resources can be activated organically with the help of imagery to gain more access to love, wholeness, connection and power to act.
What to expect?
Participants will be asked to take part in discussions, to practice accessible imagery exercises with other participants, share and participate in simple expressive exercises (e.g. writing and sketching).
PART 1 - Sat 16th & Sun 17th October
Theory and case studies. Examples of the use of the imagery tools from the Imagery Toolbox will be presented, with case studies and illustrations
Demonstrations of the tools and exercises of the toolbox with participants
Exercises of the participants with each other of the tool and exercises from the toolbox
Discussion and supervision
During the six weeks between part 1 and 2 of the training, participants will be invited to practice and try out the different tools and exercises with clients or volunteers. On day three and four, there will be super- and intervision of the assignments of these assignments.
PART 2 - Sat 27th & Sun 28th November
Super- and intervision of these assignments
In-depth training, more demonstration and exercise between participants, using different tools and approaches
Discussion of pitfalls, the issue of I-strength and more
Dealing with emotional blockages
Countertransference
Learning outcomes
Participants will leave with a deeper understanding of:
the possible benefits of simple imagery exercises for people with cancer, chronic illness or experiencing a crisis
how imagery works and how it can be applied
the pitfalls involved in working with imagery methods
one's own psychological process in working with clients with a life-threathening illness or crisis
Ticket price
At the Trust we appreciate that each person has their own unique situation – including financial. We invite you to select the price point that feels like it represents a fair contribution for attending this event.
The options are: £300, £330, £350, £380 or £410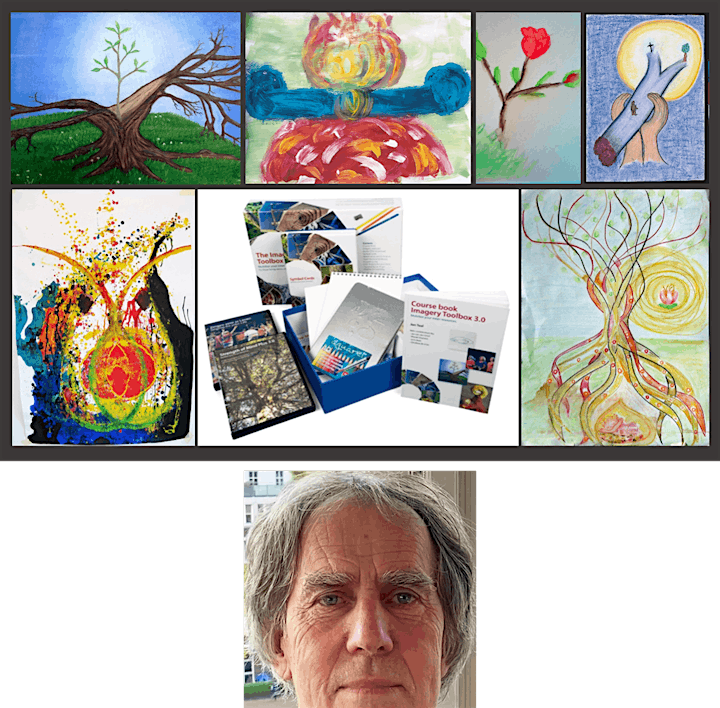 Trainer
Jan Taal (1949) is practicing healthcare psychologist and trainer at the Amsterdam School for Imagery since 1980.
He studied Psychology at the University of Amsterdam (1973-1976) and Clinical Psychology at the University of Leiden (1976-1979). He was trained in Psychosynthesis in the Netherlands and Italy (1978- 1982).
Prior to Psychology Jan studied Cultural Anthropology. He wandered in Afghanistan, the mountains of North-West Pakistan, India and Nepal (1969-1973). During this fieldwork Jan had many adventures and significant encounters. It led him to study Eastern and Western Spiritual Traditions, Sufism, Jungian and Transpersonal Psychology and Traditional Medicine and in the last decade rituals of traditional healers in the Amazon region in South America.
In order to stimulate the coping ability and resilience in people with cancer Jan was in 1987 co-founder of the Foundation Cancer in Images (Stichting Kanker in Beeld) of which he was the first chairman. This foundation promotes the use of imagery and creativity in many ways, imagining, drawing, painting, sculpting, writing, poetry, singing, etcetera. In collaboration with the Dutch Cancer Society Jan coordinated two large manifestations in the Old Church of Amsterdam, groundbreaking events full of art and performances of people coping with cancer.
In 2009 Jan started the Imagery Toolbox Project. The aim and purpose of the toolbox is to provide easily accessible and versatile imagery and creativity tools for coping with cancer, chronic illness and crisis, so that these means become available to an ever larger number of people and can be put to extensive use within the healthcare system. To gain a permanent place in the 'mainstream' of healthcare is the long-term goal of the Imagery Toolbox project. www.imagerytoolbox.com
Jan has been guest trainer and keynote speaker in conferences and institutes in the Netherlands, Europe, North America and Pakistan. In 2002 and 2007 he did a pilot study regarding the possibilities and results of imagery in the remote mountains of the Hindukush (Central Asia) with literate and illiterate people. In the tribal Pathan areas of Malakand Jan he has been involved in the development of special education for girls from the poorest families since 2002. He is secretary of the Foundation Girls Education Pakistan (Stichting Meisjesonderwijs Pakistan).
Free imagery tool: https://strengthen-yourself.imaginatie.nl/public/
Taal, J. (2021). Strengthen yourself in times of uncertainty or fear; online imagery tool.
Taal, J. (2019). The Three Stages of Imagery.
Taal, J. (2017). Course Book Imagery Toolbox 3.0.
Taal,J. & en Krop, J. (2003). Imagery in the treatment of trauma. In: Sheikh, A. A. (ed.) Healing Images. The Role of Imagination in Health. Imagery and Human Development Series. p. 396-407. Download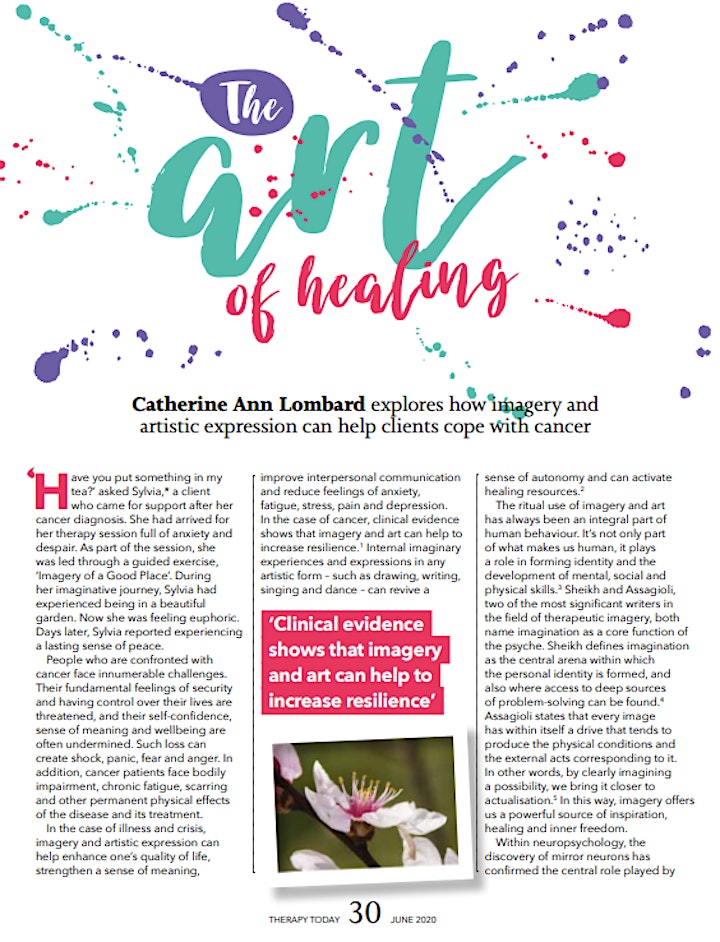 Organiser of The Imagery Toolbox: Extensive training
The Psychosynthesis Trust is a leading training organisation in psychosynthesis, offering transformative learning experiences (personal development courses and professional training) and counselling to those who wish to learn more about themselves personally and/or explore their options professionally.
We are a small educational charity that has a rich 50- year history of enabling human potential in the UK. Our founders were pioneering leaders in education, psychology, science and spirituality and we continue to work at that nexus today. We're proud of our heritage and draw on the wisdom of our founders and all those who have contributed to the organisation over the years.
The Trust has an intention of playing an important role in one of the most exciting times in history – helping people to finding meaning, purpose, wellbeing and a sense of place in an increasingly complex world. We believe that our work will help to enable an expanded sense of human consciousness in individuals and in society.
Our work is based on psychosynthesis – a transpersonal psychological model and approach that integrates the spiritual aspect of the human experience.